On 23 May 2019, IDH achieved a new milestone in its partnership with Olam Mozambique, as both parties signed an MoU with the Lalaua District Administration to expand the IDH Climate Resilience Program to an additional area in the Nampula province in North-East Mozambique.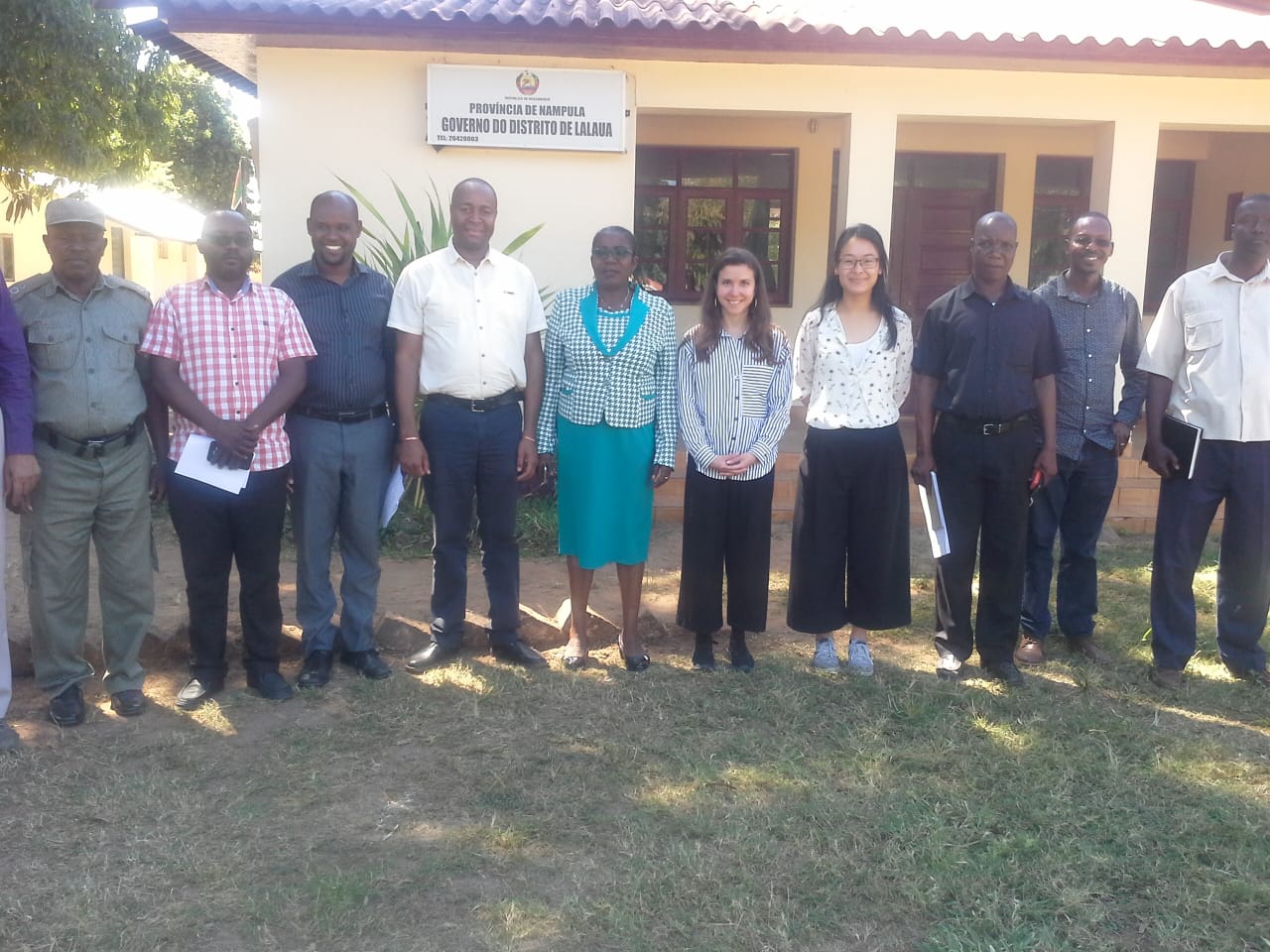 The Lalaua District Administration first expressed interest in working with IDH and Olam Mozambique in November 2018 as a result of our combined efforts in working with a cotton growing community in Lalaua, to develop water structures in an area suffering from depleted soil fertility, poor cotton yields and economic insecurity. They observed the community gain increasing access to water to grow cotton and additional horticulture crops for increased food security and income. This convinced the District Administration to initiate an expansion of this intervention to the surrounding area.
Since 2017, the IDH Mozambique Climate Resilience Program has worked in collaboration with four of Mozambique's key cotton concessionaires (Olam, Plexus, San JFS and SANAM) to enhance smallholder farmer livelihoods through a multi-pillar approach that creates access to water, technology, energy, markets, and supports alternative livelihoods activities, gender empowerment and community capacity building in cotton growing areas across the provinces of Nampula, Niassa, Cabo Delgado, Cuamba and Ribaue.
In the first year, a total of 39 different water structures were built in four villages with a capacity of more than 55,700 m3 for water conservation and water harvesting, soil conservation, and irrigation. The program also made substantial progress in generating additional income opportunities for farmers by providing on-site training and demonstrations at each project sites for second crop cultivation and providing animals to selected beneficiaries for taking up animal husbandry. Farmers also received training on good agricultural practices for sustainable cotton production.
The program is also working with the communities that are demonstrating interest to join and invest themselves in the opportunities offered through the program. The program worked with community members to improve access to energy and as a starting point for this intervention, three individuals received solar panels during the first year. Further, in Muape, under the program, women's saving group of 13 women was formed and within the first year, they were able to save a total of MZN 22,000 with each member contributing MZN 50 per week.
In the coming months, the Lalaua District Administration will play a key role in mobilizing the local communities for effectively implementing this project. Olam Mozambique will provide technical assistance for Better Cotton production, guarantee offtake for cotton and explore market linkages for other crops while also providing essential co-funding support for the intervention.  IDH is leading development of the project design, convening all the necessary activities and actors for successful implementation of the project, along with providing co-funding support.
This public-private partnership between the Lalaua District Administration and Olam Mozambique, convened by IDH, will be essential for the successful implementation of this expansion, and long-term viability and contingency of this program. The success of this partnership will contribute to the economy and livelihood of local communities, secure economic resilience, improve food nutrition, and protect the natural resources critical to the future of Lalaua.