The signatories of the Barra do Garças PCI Regional Compact took an important step in structuring its governance. In April, the Internal Regulations were approved, which establish processes and procedures required for the operation and administration of the Steering Committee – whose members were also elected during the online meeting.
The Steering Committee is a Collegial body with deliberative and advisory powers for the process of implementing the goals set out in the PCI Compact.
Here is the composition of the Managing Council, which will be in office for two years (2021 to 2023):
President – José Bispo – SEDER
Vice president  – Eduardo Bueno de Queiroz Baroni – Rural Union
1st Executive Secretary – Jéssika Hirata – SECTUR
2nd Executive Secretary – Fernanda da Silva – SEDER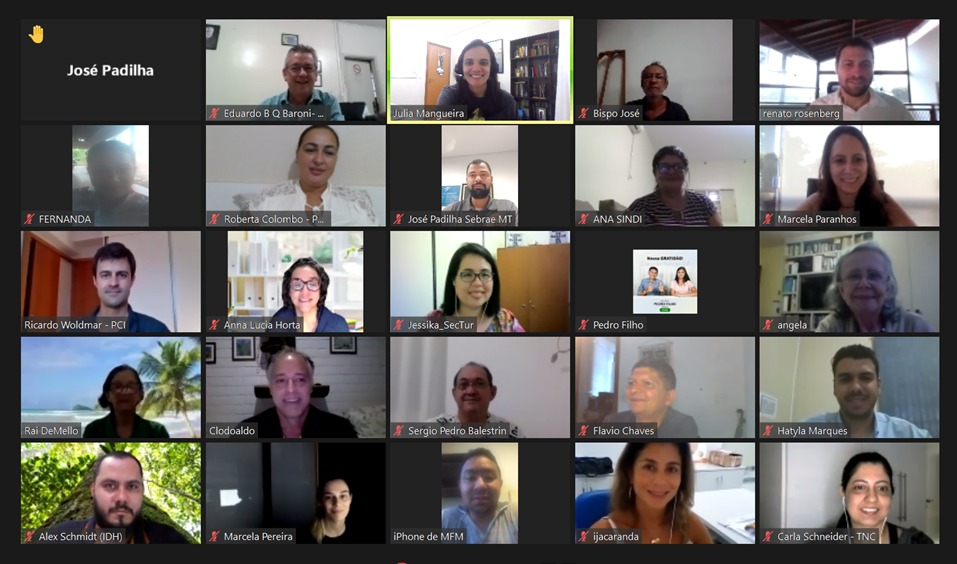 During the meeting, the members of the Audit Committee and the coordinators and technical advisors of the Produce, Preserve and Include axes were also elected.
"The Barra do Garças PCI Compact has been on a solid path since its launch in 2019. It has already been made official as a public policy through municipal law and has now defined its management structure. This reflects the maturity of the signatory members and conveys credibility to attract more investment," says Nathália Monéa, senior manager of IDH Brazil.
In late April, TNC and IDH, submitted to the Steering Committee of the Compact, already in its new formation, the results of a financial analysis that raised all the investment needs and sources of funds to implement the goals of the Compact. The analysis, conducted by experts, also suggests ways and formats to address part of this demand for investments and will support a fundraising and prospection plan, articulated among the local actors, the PCI Institute, IDH and TNC.