We are pleased to announce the launch of Better Cotton Growth & Innovation Fund (GIF) micro website by Better Cotton Initiative (BCI).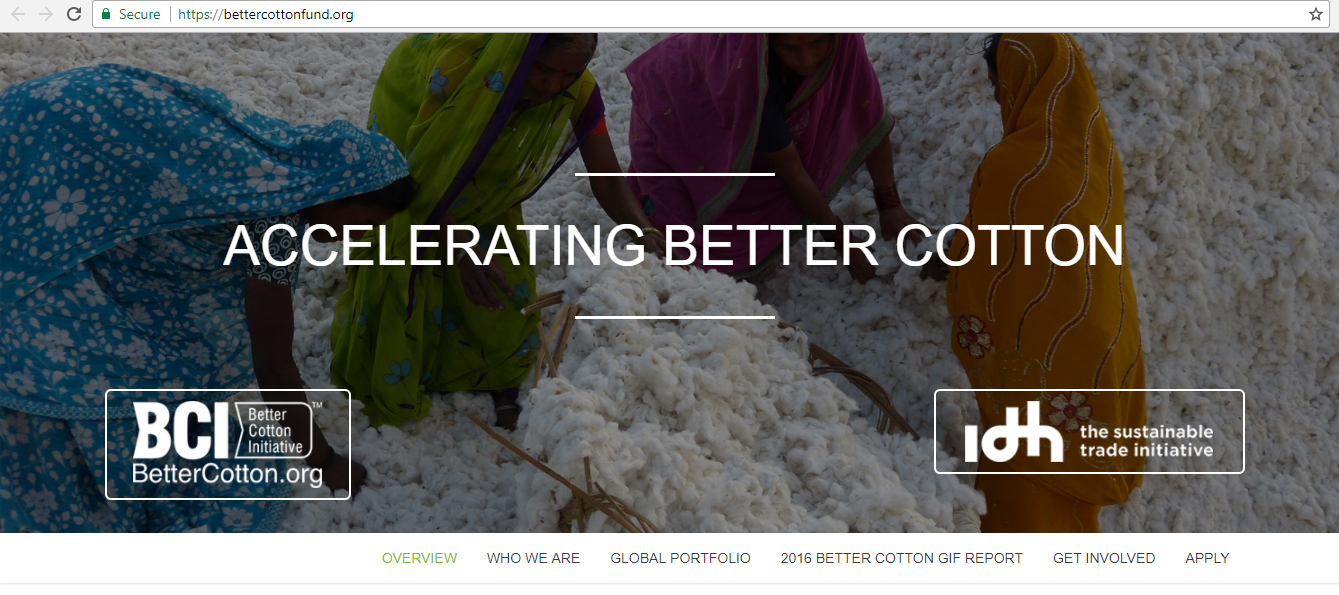 The goal of the microsite, located at www.bettercottonfund.org, is to provide the visitors an easier way to learn about the Fund. The new website gives better -insight to what the Fund does, its mission, and how it is operated and funded.
IDH is a strategic partner to the Better Cotton GIF – with IDH playing multiple roles as strategic partner as fund manager, funder and partner for delivering innovations within the Fund.