On June 16, Conservation International (CI) and the Sustainable Trade Initiative (IDH) signed a Memorandum of Understanding (MoU) to broaden their joint commitment help build sustainable supply chains and focus on the long-term well-being of humanity.
"The connection between the health of the planet and that of humans has never been clearer. Government recovery plans aimed at post-COVID-19 recovery are an opportunity to implement solutions to reconstruct lives, stimulate economic activity and accelerate the transition to a more resilient and sustainable society – one that is better after recovery. This is the opportunity we want to embrace with this cooperation", said Herbert Lust, Vice President and Managing Director of Conservation International Europe.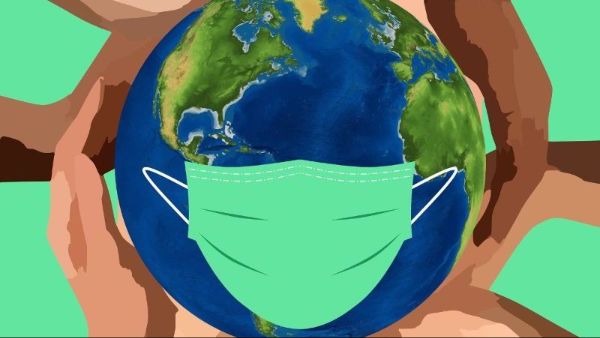 braziThe MOU is aimed at improving livelihoods – especially for small farmers – and the environment by increasing demand for sustainable commodities, supporting access to finance, and driving new large-scale market efforts towards a transition to practices that place nature at the forefront. These efforts are intended to encourage sustainable development in countries like Liberia, Indonesia and Brazil.
IDH and CI agreed on making it a top priority the efforts to recover from the COVID-19 situation with resiliency and sustainability.
"A resilient future requires sustainable livelihoods that benefit the environment and people. We have to change our relationship with nature and integrate it into our future development, a healthy planet means a healthy economy", said Dr. M. Sanjayan, CEO of Conservation International. "It will be required a joint reconstruction work after the devastating effects of COVID-19. Dedicated to global cooperation and passionate about sustainability, IDH is a natural partner to work on this journey. "
"A green recovery requires successful sustainability prototypes worldwide to grow quickly," said Joost Oorthuizen, CEO of IDH. "As sustainable production increases, forest protection has to be equivalent. With Conservation International's environmental protection experts, we can do this on the necessary scale. "
IDH and CI will broaden their current partnership, which focuses on creating sustainable and value-driven supply chains based on the coffee and palm oil industries. The new MoU, which will be effective for six years, will help leverage resources and bring businesses, governments and non-profit organizations together to support similar work in countries and economies that depend on commodity production.
"We have seen encouraging results from our work in the supply chain in Indonesia, Brazil and Liberia," said Daan Wensing, director of the IDH Landscape Program. "By combining more sustainable production with nature protection and community development, we can create lasting change."
Conservation International will bring to the partnership its scientific knowledge, technical support and first-hand experience for working with indigenous peoples and local communities. The Sustainable Trade Initiative will contribute with its PPI (Produce, Preserve, Include) approach, its experience in engaging public-private partnerships and experience in the sustainable production of agricultural commodities.