Natcap CEO, Mathias Almeida was one of the speakers at the CICB Sustainability Forum. The event took place on March 8, during the Fimec fair, in Novo Hamburgo (RS), and this year's central topic was "Paths to Traceability". Natcap is a partner of IDH in the implementation of the Sustainable Production of Calves Program in Mato Grosso, in the region of the Juruena Valley, where the traceability of beef from the birth of the calves to the supermarket shelf is already a reality.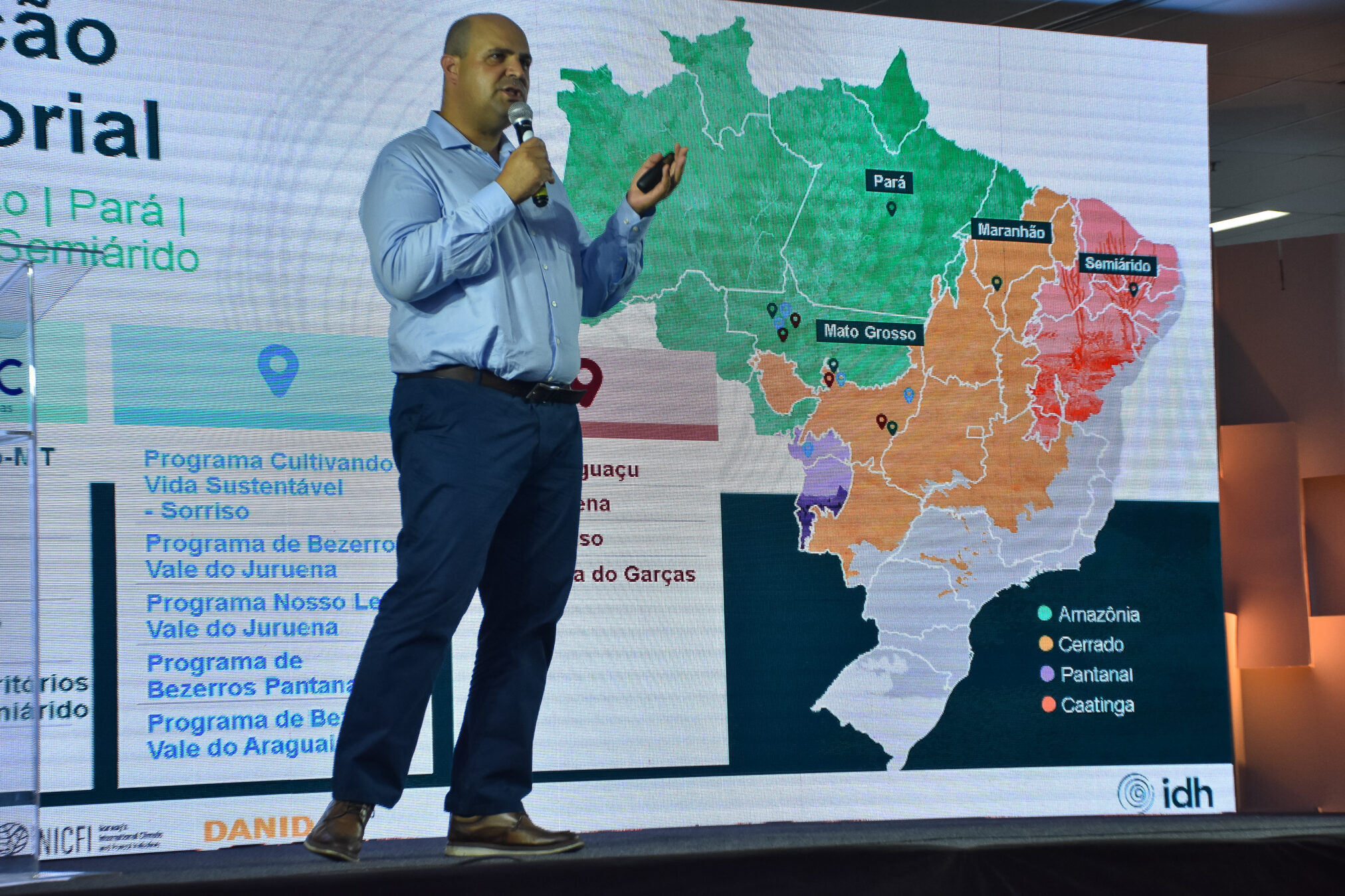 The Protocol for the Sustainable Production of Calves, launched in March 2022, was developed in the field, in an innovation incubator and collaborative creation environment, with the mission of transforming the reality of Brazilian cattle ranching by supporting the inclusion of breeders who need technical assistance and credit. The goal is to support the end-to-end traceability of Brazilian livestock production, from calves to final consumers, with inclusiveness, transparency, and data protection.
IDH has brought together national and international partners to propose and develop solutions for the transformation of food systems through traceability. Their goal is to reach 1 million animals declared on the platform, and ensure benefits for the entire livestock chain, including leather.
The CICB Sustainability Forum was held by Brazilian Leather, an initiative of the Brazilian Leather Industry Centre (CICB, the acronym in Portuguese) and Brazilian Trade and Investment Promotion Agency (Apex Brazil) and relied on IDH as one of the sponsors of the event. The CICB was also present at the meeting promoted by IDH and Wholechain at the Climate Week in New York and demonstrated its interest in supporting the goal of 1 million calves in the Traceability Platform of the Sustainable Production of Calves Protocol.