IDH, in partnership with Kuza, has launched a digital microlearning toolkit for farmer capacity building in watershed management, animal husbandry and good agricultural practices in cotton, maize, tomatoes and cabbage under its Mozambique Climate Resilience Program.
The toolkit will play a key role in improving the delivery and scale of farmer capacity building under the Program. Agricultural extension workers engaged by the Program Implementing Partners will use the toolkit to train the farmers that they engage with, and help them to deliver uniform trainings in terms of quality and understanding on key agronomic practices.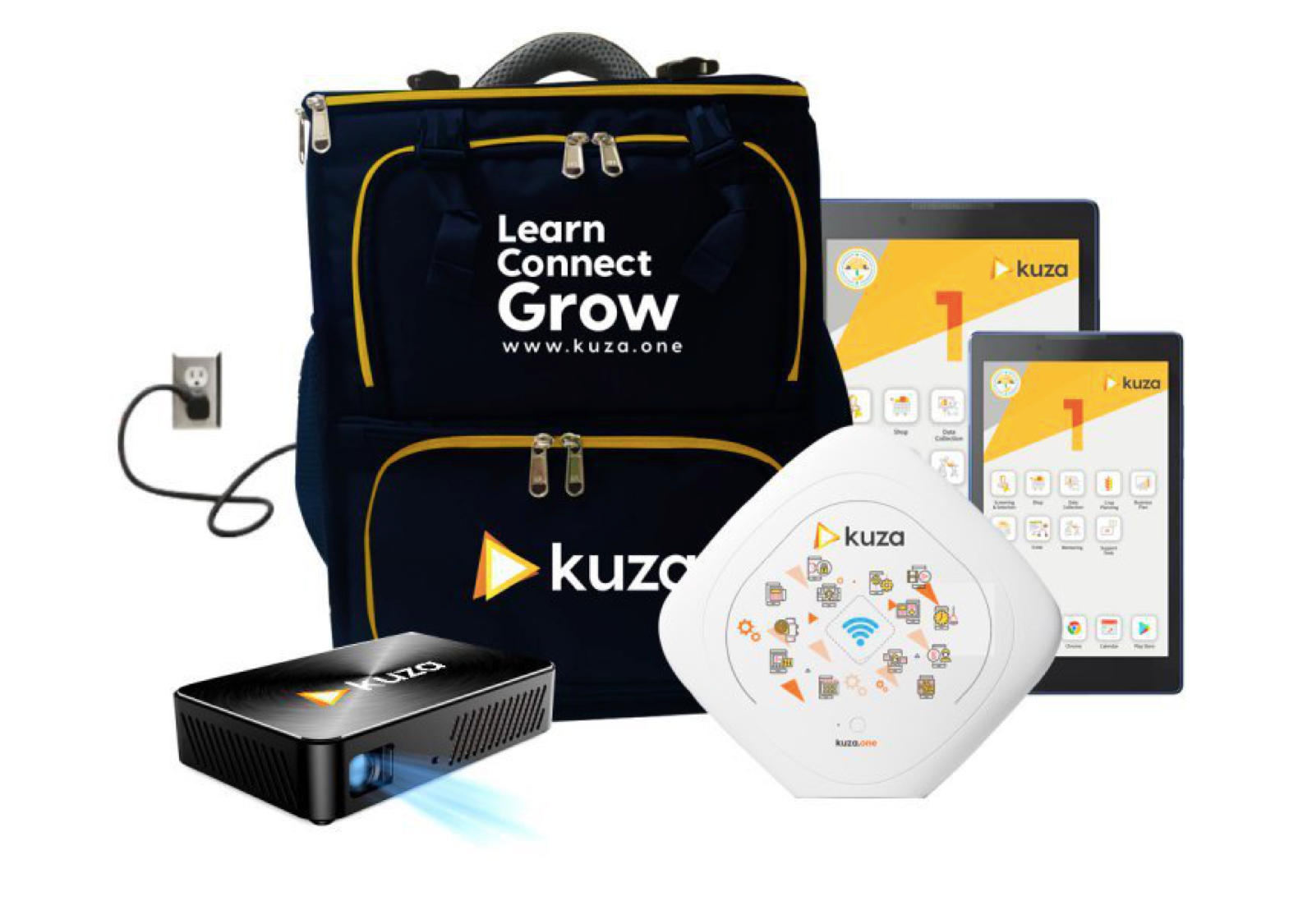 The toolkit consists of a wireless hard drive, projector, white screen, and tablet and will be used by our the extension workers to supplement their farmer trainings, who can now access, and screen tailor made micro-learning videos on good agricultural practices in the field, in even the most remote areas of Mozambique without access to internet or electricity.
The Mozambique Climate Resilience Program works with four private sector partners: Olam, San JFS, Plexus, and SANAM, with additional technical support from Action for Food Production (AFPRO), to increase farmer resilience against volatile weather conditions and poverty by employing a coordinated and multi-pillar approach leveraging access to water and training on good agricultural practices to increase farmer productivity and provide access to alternative livelihood activities, diversified income, and improved food intake.
In the coming month, we will be evaluating the results from this pilot for additional learnings.
Want more information on the digital microlearning tool kit? Contact Amy Ching at ching@idhtrade.org