A women-led pepper & coffee intercropped farm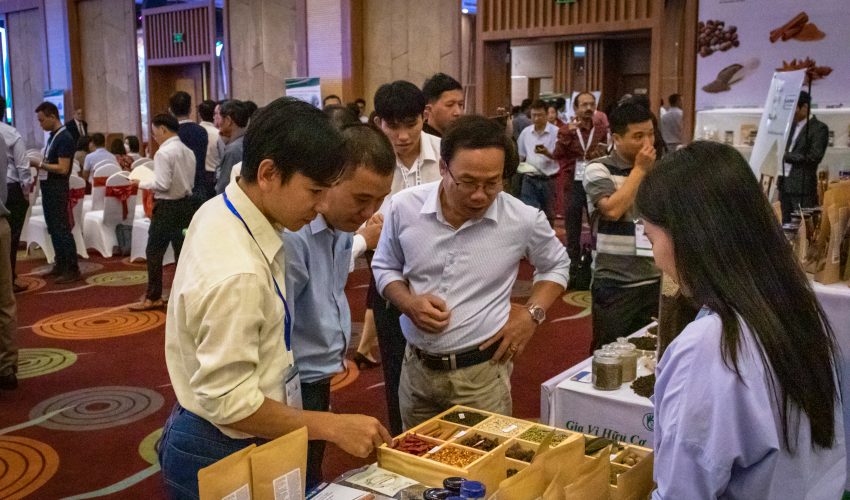 VIPO delegates attending vendor fair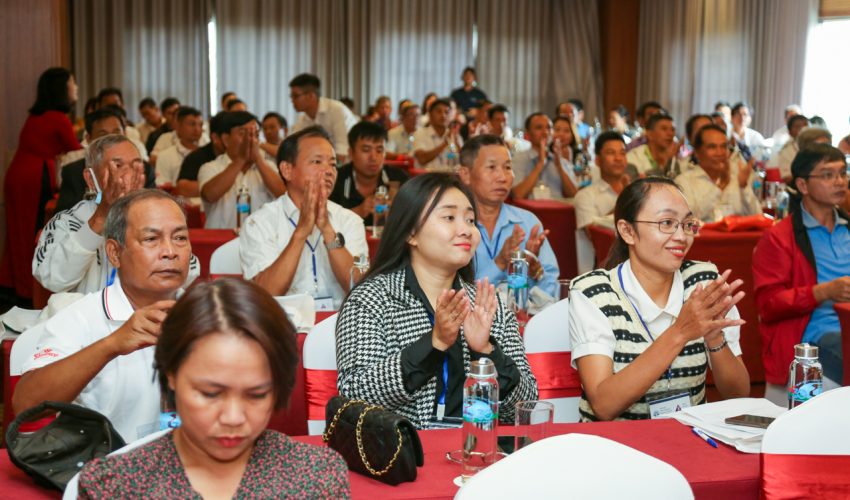 VIPO delegates attending a workshop side event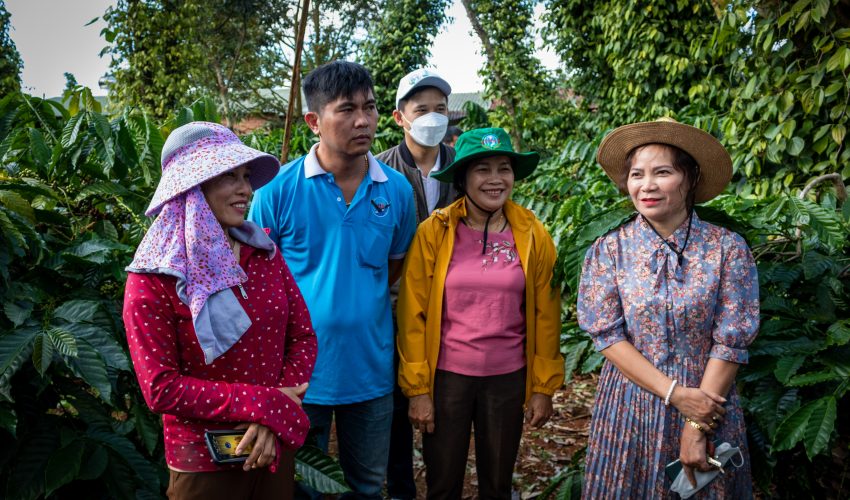 A women-led pepper & coffee intercropped farm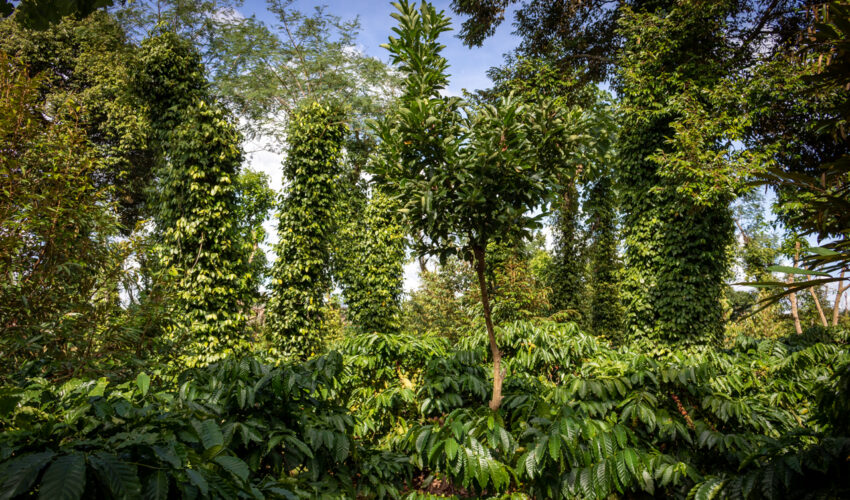 A model pepper farm integrating coffee and overstory trees as an intercropping strategy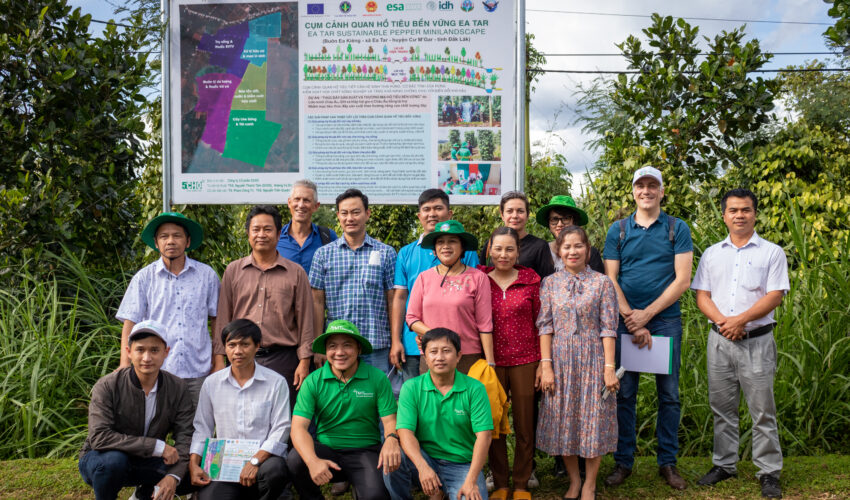 VIPO delegates touring a farm implementing IDH's landscape model
Buon Ma Thuot, Vietnam, November 9-11 - The 2022 Vietnam Pepper Outlook conference (VIPO) was successfully held in Đắk Lắk Province, Vietnam! Hundreds of public, private, and civil society organization representatives met to attend the international event, including many local smallholder pepper and spice farmers. With the theme of "Back to Fundamentals," VIPO 2022 brought stakeholders from across the spices and pepper industry together to discuss the state of the global pepper market.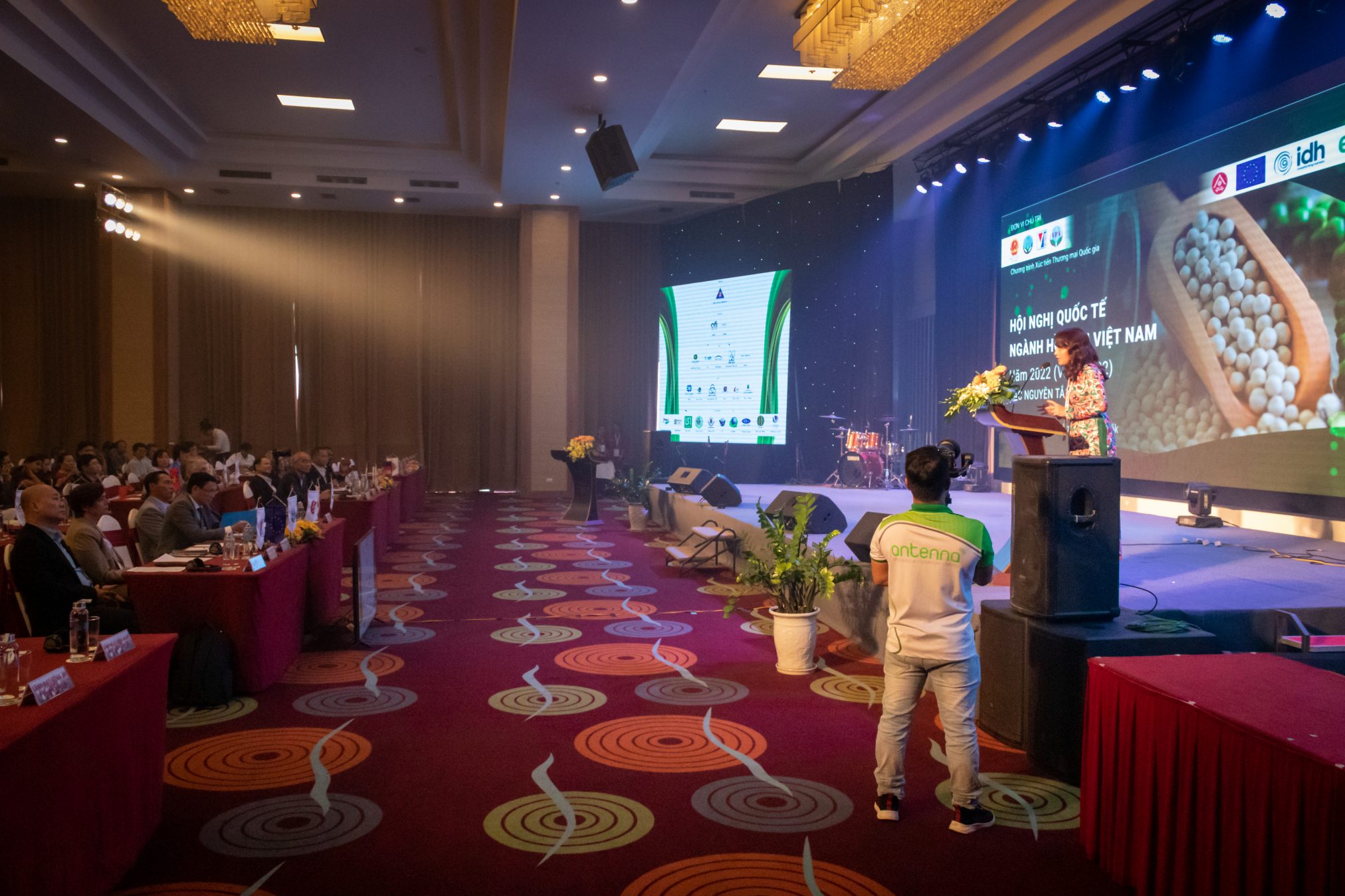 Most recently, VIPO was held in 2018. Intended to be a biennial event, VIPO 2022, was unfortunately delayed because of the Covid-19 pandemic. IDH, the Vietnamese Pepper Association (VPA), the Government of Vietnam's Ministry of Agriculture and Rural Development, and the Ministry of Industry and Trade co-organized this year's conference. It convened global pepper stakeholders to network, tour model farms, and attend keynote speeches addressing the industry's most pressing social, economic, geopolitical, and trade issues.
A chief concern raised by numerous speakers and attendees is how to accommodate market demands that require higher end-product quality standards and stricter import regulations. The US and the European Union have instituted greater import standards for pepper that address concerns related to consumer safety, production labor, and environmental practices. The presence of agrochemical residues in pepper end-products is of significant concern.
According to Dr. Martin Einig, the Secretary General of the European Spice Association:
The reduction of pesticide residues in pepper products is crucial to increase the rate of compliant quantities for the EU market. The educated and responsible use of plant protection products in accordance with good agricultural practice, in particular with regard to the quantity used and the period of application, is essential in order to protect both applicators and consumers.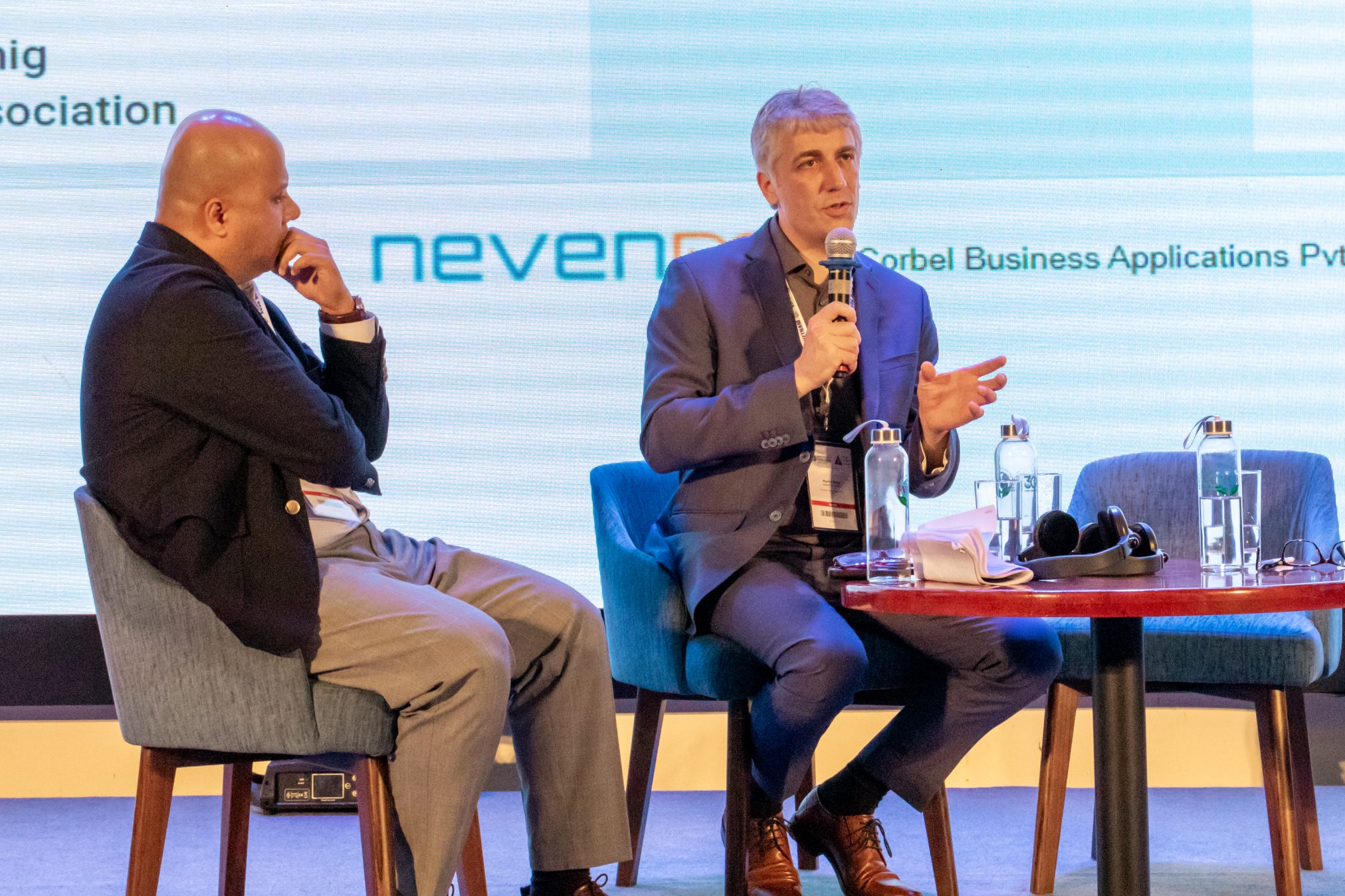 As the largest producer of pepper in the world (~55% of global supply) and supplying the majority of pepper to the European Union (53% in 2020), most Vietnamese pepper still faces challenges meeting EU import standards.
Mrs. Brenda Candries, Attaché, Non-State Actors and Private Sector, Delegation of the European Union to Vietnam, addressed global agricultural concerns in her opening remarks, saying:
Challenges remain related to food safety, the use of pesticides, [the] decline of biodiversity, poor labor conditions and fair prices for the farmers. Therefore, we need to see the world behind our food and to make this world fairer, healthier, safer, and more sustainable.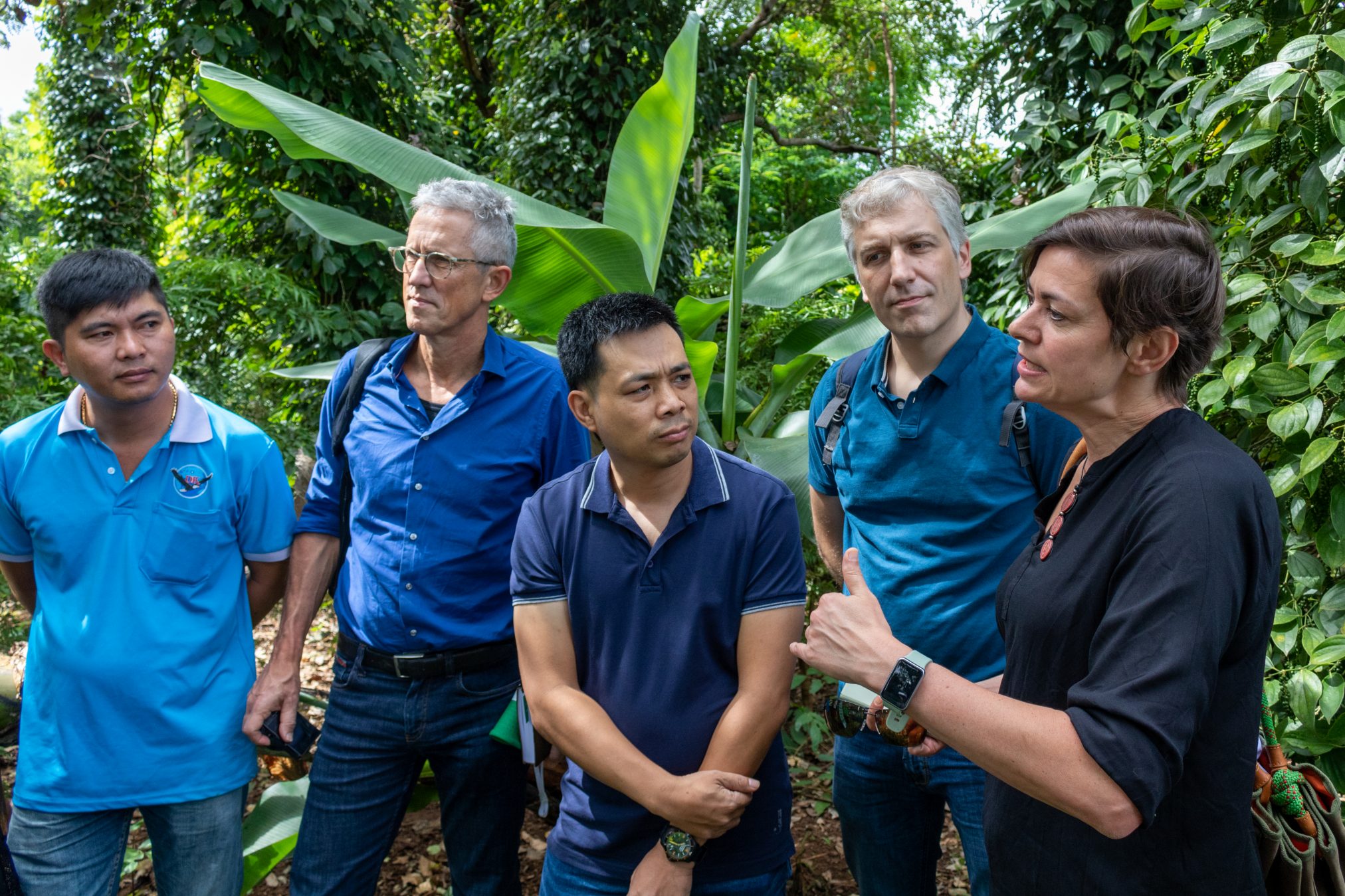 However, although more stringent import standards require more effort by producers to achieve, quality and production improvements also represent a substantial opportunity.
About the EU-Vietnam Free Trade Agreement, initiated in August 2020, Mrs. Candries also highlighted those opportunities, stating,
.…[the agreement] shows promising developments, with an increase in trade between Vietnam and the European Union of 11.9% compared to the first year of implementation. It generates significant opportunities for Vietnamese exporters and has a predicted additional EUR 15 billion in exports to the European Union by 2035….
Despite the concerns raised by attendees at VIPO 2022 regarding higher import standards, corporate spice buyers, farmers, and government representatives reinforced their commitments to strive for higher sustainability and product improvement. The VPA and the People's Committee of Đắk Lắk Province affirmed their intent to increase coordination and strengthen the provincial pepper supply chain by signing a memorandum of understanding, committing to more sustainable production and processing.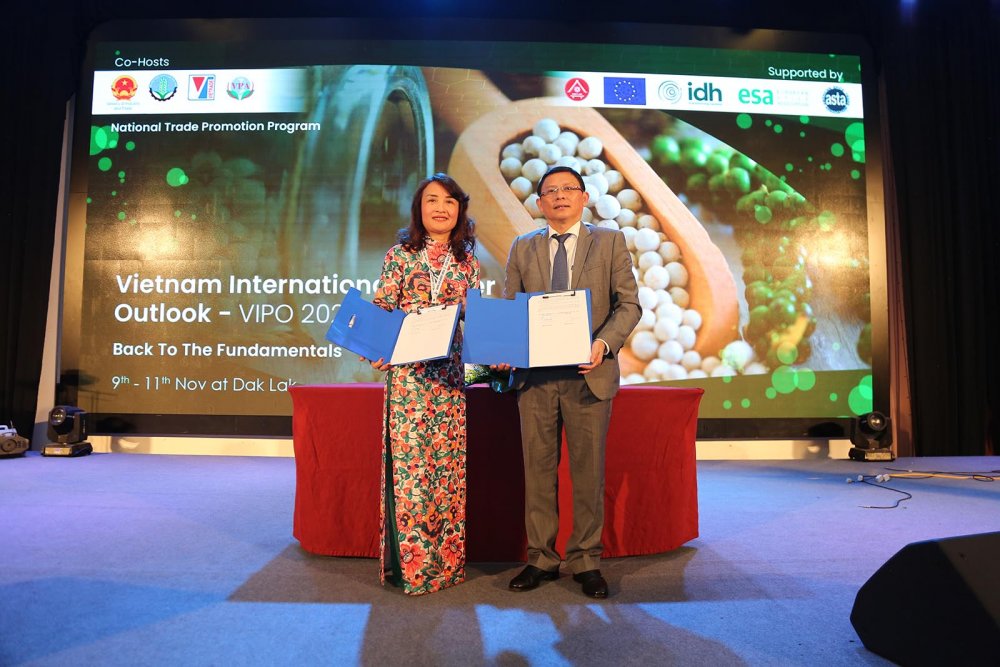 Furthermore, Jan Gilhuis, Senior Program Manager of Food Crops & Ingredients at IDH, highlighted past progress made by Vietnam's pepper sector.
© Kevin Ellison, All Rights Reserved

Jan Gilhuis, Senior Program Manager of Food Crops & Ingredients for IDH, presenting a keynote speech at VIPO 2022

Are we making sustainability progress in Vietnam? We are! We have seen it. At the same time, the goals are also expanding, and we need to continue responding faster. But, yes, we are making progress.
 Jan Gilhuis, Senior Program Manager of Food Crops & Ingredients at IDH on past progress made by Vietnam's pepper sector.
IDH's Involvement in the Vietnamese Black Pepper Industry
IDH has actively participated in improving the sustainability of the pepper sector in Vietnam for years.  Since its creation in 2015, IDH has co-chaired the Public-Private Partnership Pepper Task Force (PPP Pepper TF), along with the Plant Protection Department (PPD) and the VPA. The program brings together international pepper buyers and associations to collectively address sustainability issues in the Vietnamese pepper sector.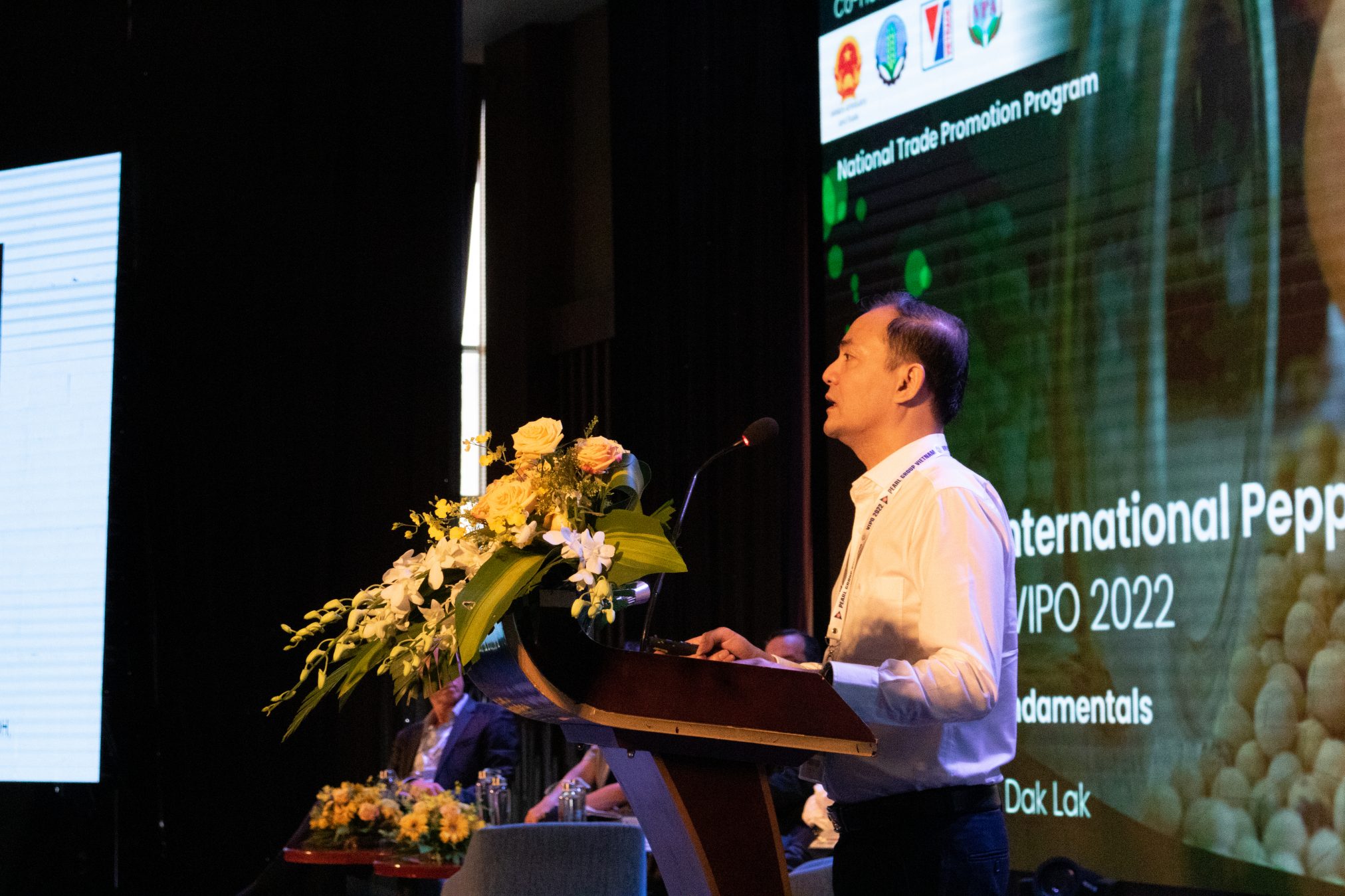 Additionally, with primary funding supplied by the European Union, the public-private project, Scaling Sustainable Production & Trade of Vietnamese Pepper, began in January 2021 and is scheduled to complete at the end of 2023. The project focuses on enhancing sustainable value chains in the black pepper sector. Small and medium local enterprises and smallholder farmers are connected with European exporters through improved services and technologies, diversified income sources, and climate change adaptation.

The project also enhances sustainable farming and responsible management practices for community and environmental benefit. The program is further strengthened by the support and continuous collaboration between IDH, the VPA, and PPD, the founding members of the PPP Pepper TF.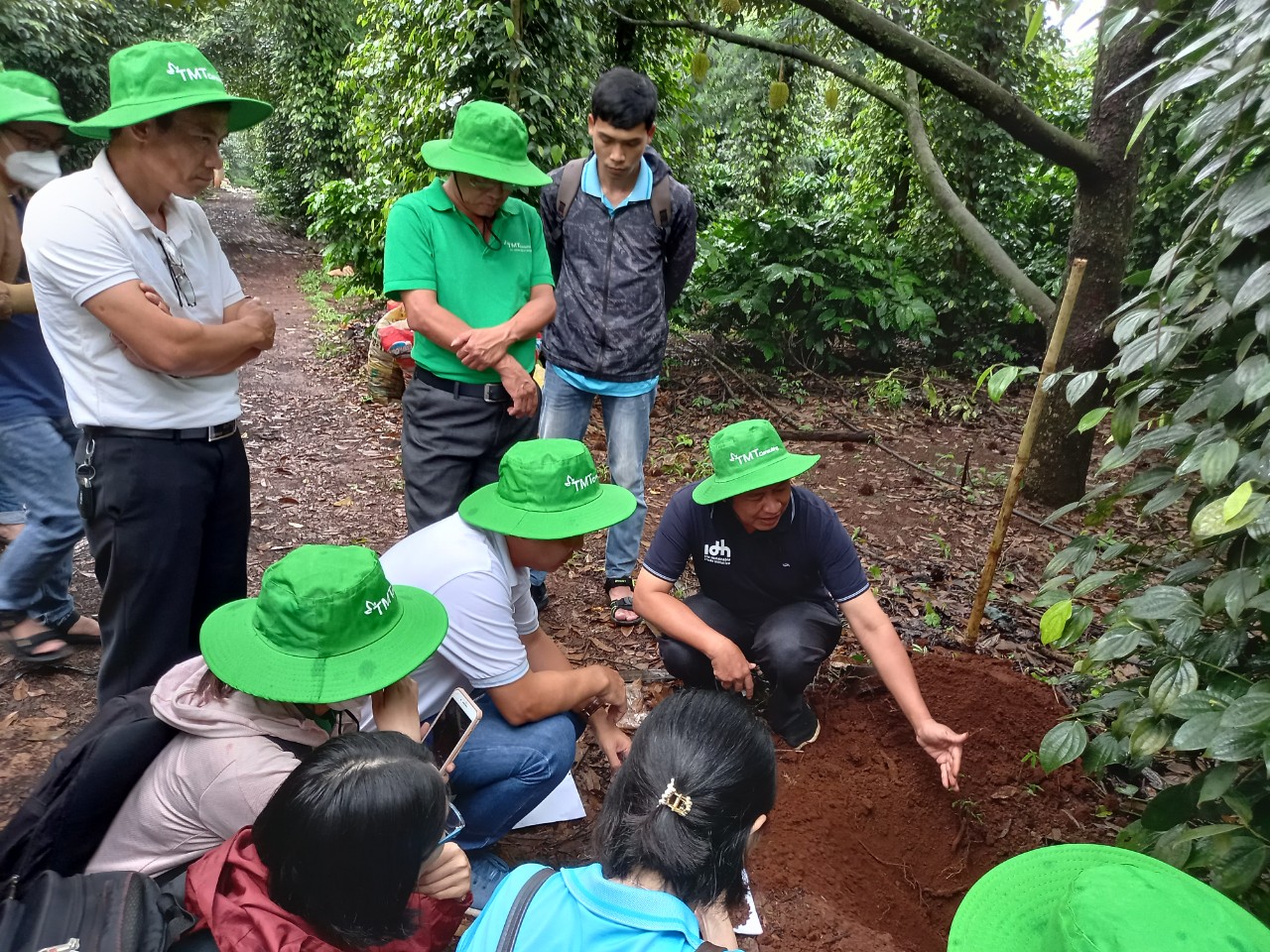 For more information about the IDH's activities and methodology for increasing Vietnamese black pepper sustainability or to inquire about project support, please contact IDH Vietnam by emailing vietnam@idhtrade.org.

To download or view presentations given by keynote speakers at VIPO 2022, please visit: tinyurl.com/VIPO2022. Vietnamese and English versions are available.