For this International Women's Day, IDH – The Sustainable Trade Initiative spoke with Bunmi Akingba, CEO of FMS Farms.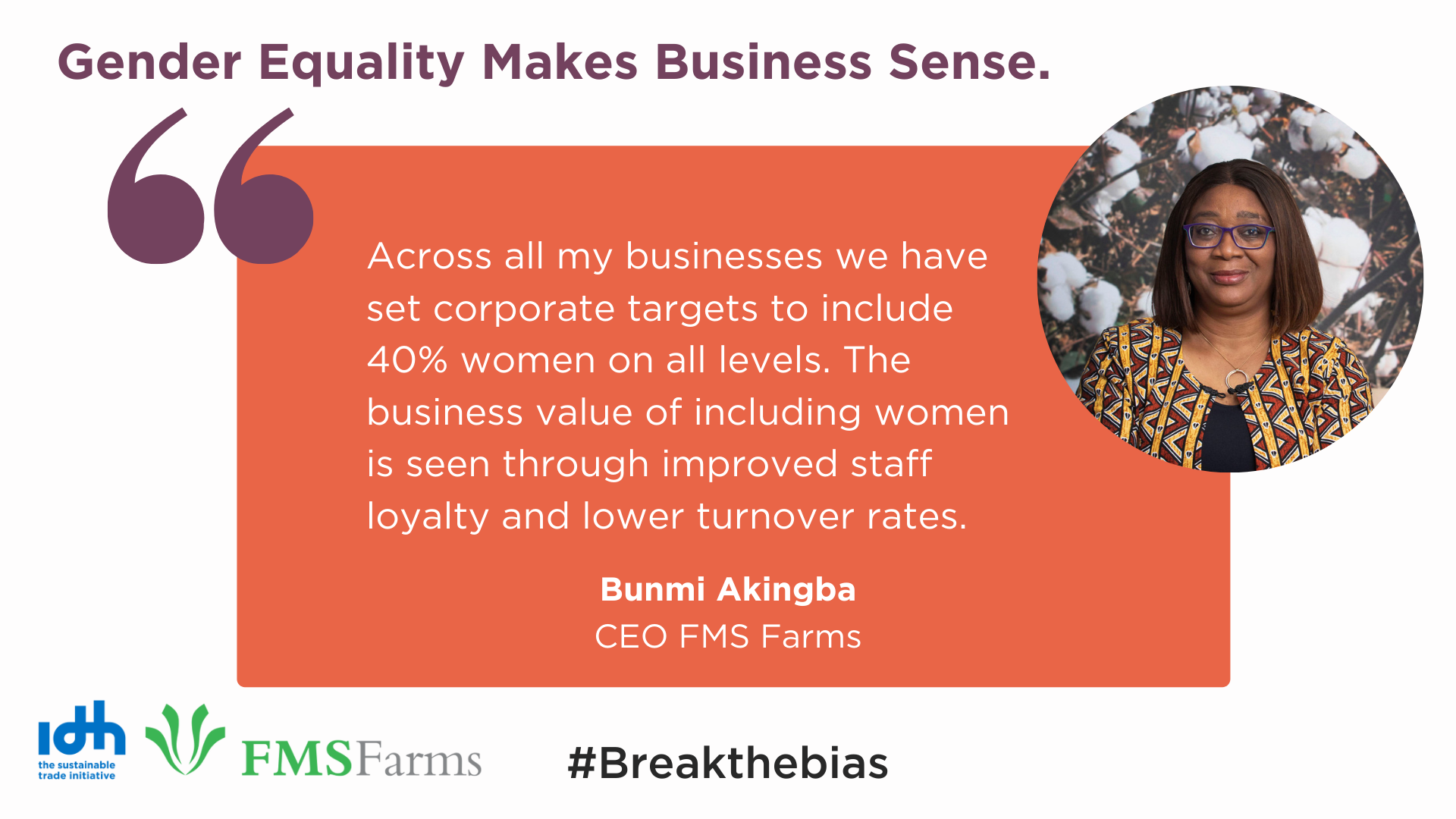 FMS Farms' inclusive business model works to benefit both its female and male farmers. One example of this is its "block farming model" which shares out blocks of land between smallholder farmers, giving women access to land and control over production, in a country where it is very challenging for women to lease land.
Hear more from Bunmi Akingba in this short video: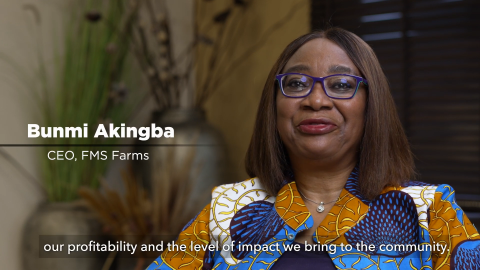 To learn more about the steps FMS Farms has taken towards being gender transformative read the recent article.