There's the view that third party certification is the main route to ensuring sustainable forest management. But the consensus of the latest Sustainable Tropical Timber Coalition Conference was that there is also scope for coordination, collaboration and exchange between other legality and sustainability verification schemes and initiatives to drive the environmental performance of timber and forestry sectors. Ultimately, it was agreed, they are heading for the same destination – maintenance of the forest and its ecological, social and economic benefits and a sustainable international timber trade. Coordination of the different strategies could also provide a stepping off point to accelerate uptake of sustainability certification.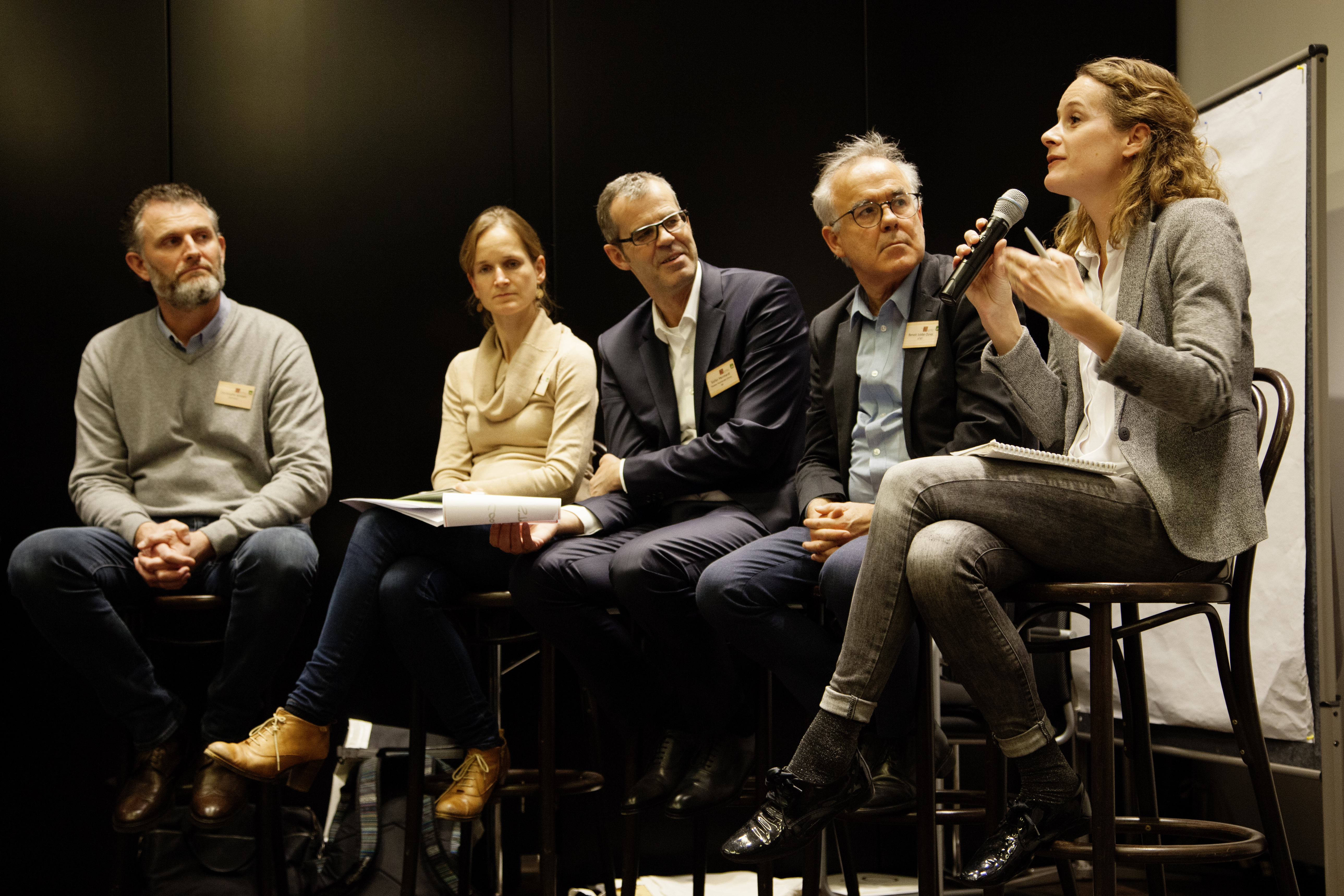 The theme of the conference in Berlin was 'Exploring pathways to verified sustainable tropical timber'.  It drew a capacity audience of over 110 from across Europe and beyond, including timber suppliers, importers, trade federations, government agencies and NGOs, and was jointly hosted by German timber trade federation GD Holz, STTC founder IDH, The Sustainable Trade Initiative, and the City of Berlin (one of the STTC members).
The event featured a range of presentations, providing an update on the European market for verified sustainable tropical timber, tropical timber promotion and various legality and sustainability verification approaches and the lessons they could learn from one another.
These provided the backdrop for lively and thought provoking delegate round table discussions. There was also a rolling programme of conversation sessions. Here speakers introduced specific subjects, from the impact of certification on landscapes in Indonesia and Peru, to timber tracking tools, the impact of FLEGT in producer countries and market trends from the perspective of a concession holder and trader. Conference participants had the opportunity to explore the topic further, ask questions and share experience and know-how.
The conference saw the official unveiling of the new report from IDH and the STTC, Unlocking Sustainable Tropical Timber Market Growth Through Data. Undertaken jointly by forest and timber sustainability advisors and analysts Probos and the Global Timber Forum, the thrust is that accurate, current trade data is key to informing European tropical timber market development strategies and ensuring their effectiveness. Using the 'exposure to certification method', the report states that there is still wide variance in verified sustainable tropical timber market share between Europe's seven leading tropical timber consuming countries; from 67.5% in the Netherlands, to 5% in Spain. This gives an average of 28.5%, rising to around 40% if FLEGT-licensed timber from Indonesia is taken into account. It also calculates that if these countries sourced 100% verified sustainable primary tropical timber products, it could have a 'positive impact on approximately 16 million ha of semi- and natural tropical forests'.
Among the speakers addressing the theme 'Navigating the journey from EUTR through to verified sustainable', IDH Program Manager Nienke Sleurink looked at development of Verified Sourcing Area methodology in Mato Grosso in Brazil. This covered the range of forest area commodities. Pilot studies had been conducted for beef and were now being examined for timber. Nienke Sleurink also addressed benchmarking of the Brazilian Sisflora legality and sustainability scheme with the requirements of the EU Timber Regulation (EUTR), FSC and PEFC.
Jesse Kuijper of the Borneo Initiative described how its multi-stakeholder approach had to date seen 3 million ha of Indonesian forest achieve FSC certification and 2 million ha reach the FSC controlled wood standard. The target, he said, was now 8 million ha of both by 2030.
UK Timber Trade Federation Managing Director David Hopkins tackled the topic FLEGT and Certification – Achieving Mutual Benefit. He said that with currently just 6.5% of the tropical forest under sustainability certification, complementary strategies and initiatives were needed to accelerate progress towards verified legal and sustainable forest management. FLEGT, he contended, could be among them, with its Voluntary Partnership Agreement scheme for suppliers satisfying many of the criteria of certification.
"The key is to get people on board the bus towards sustainability," he said. "Then we can improve the bus as we go along."
Eric de Munck, of the Netherlands Timber Trade Association and the sector's new Centrum Hout market development body, described what pan-industry cooperation in the country was achieving in tropical timber promotion, communication and in providing proof of technical performance, including through life cycle assessment.
And Wilhelm Unnerstall, on behalf of the City of Berlin, examined how it has developed and used its procurement policy, working closely with the private sector, to increase use of verified sustainable timber generally and verified sustainable tropical timber in particular.
Meteorologist Reinier van den Berg of Meteo Group underlined the urgency of increasing uptake of sustainable forest management and maintaining the tropical forests and their vital role in climate change mitigation. The clock could be turned back, he said, but in terms of hitting international targets on limiting global warming, it already stood at five past midnight.
Concluding, IDH's Nienke Sleurink said the tropical timber sector had the potential to rise to the challenges of achieving sustainability. "But we only make the task more complex by sending out divided messages," she said. "Let's make life easier by collaborating."