The southern region of Maranhão has stunning natural settings, which are little known and have the potential to become a source of revenues for the local economy. These factors have prompted the inclusion of a specific goal in the PCI Compact of the Balsas Region to promote the development and enhancement of ecological tourism in Chapada das Mesas, supporting towns, communities, archaeological sites and properties.
With the purpose of discussing the ways to achieve such goal, Fapcen, partner of IDH in the implementation of the Compact, held in July the online event "Promotion of the Wonders of Southern Maranhão"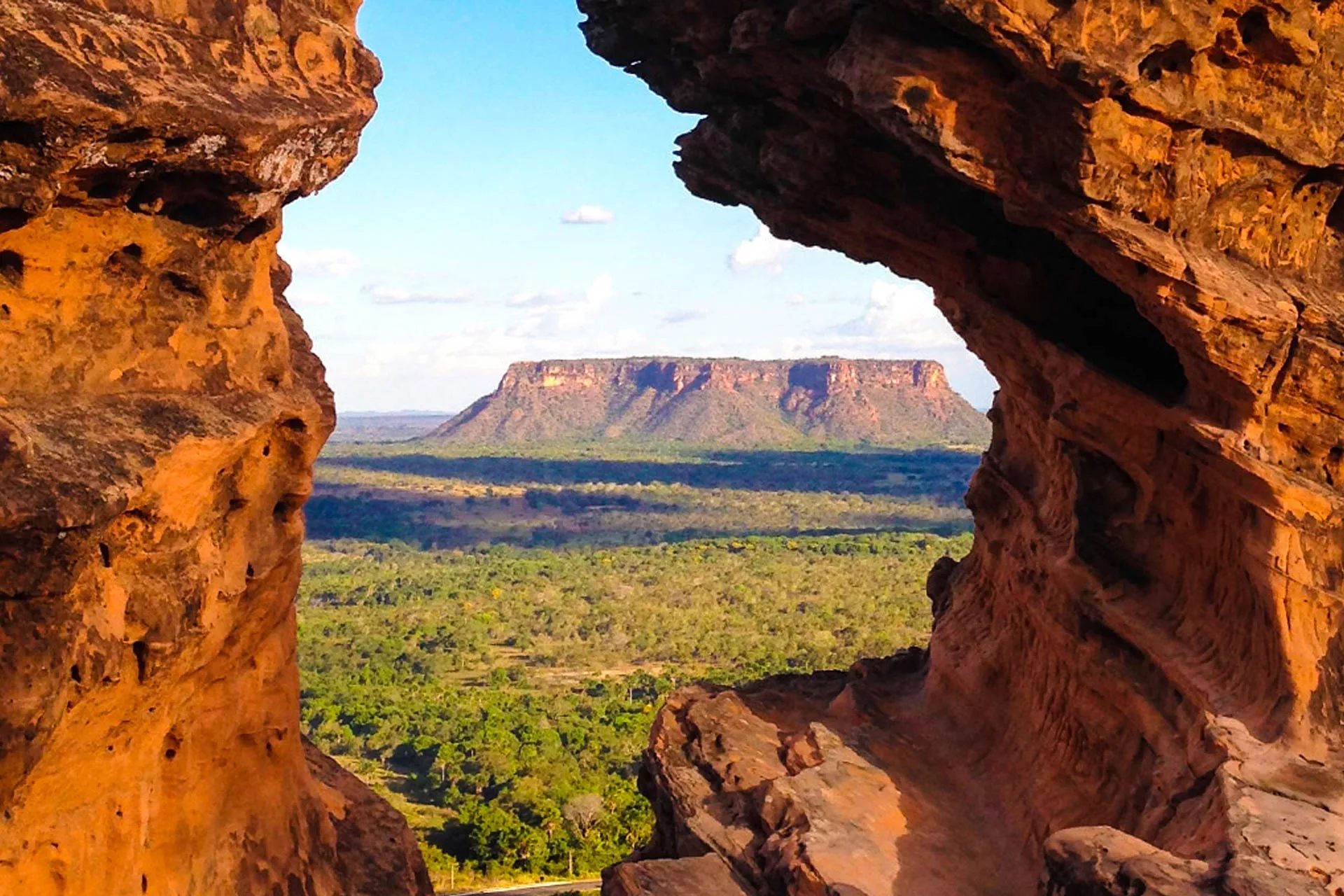 The event was attended by several stakeholders who brought key information for discussion and presented the beauties of the region that make up the mosaic of tourism potential. Among the participants were: Marcelo Introvini, chairman of the Board of Governance of the Forum of the Chapada das Mesas Tourism Hub, the head of the Chapada das Mesas National Park, Deijacy Rêgo, the Tourism Superintendent of the Chapada das Mesas Hub, Beto Kelnner, the Secretary of Tourism of Riachão, Joamar Filho, the president of COMTUR, Nilton Adler, the creator of the Cerrado Museum, Lirô Guimarães, and the Secretary of Tourism of Estreito, Lucrécio Filho.
" Our objective in this first event was to present the beauties and opportunities. We are aware of all the challenges, such as communication and logistics, but we understand that we need to identify the potentials and then seek solutions for the development of tourism", pointed out the superintendent of Fapcen, Gisela Introvini. She also took the opportunity to underline that the events promoted by agribusiness also create opportunities for tourism, and boost the economy of sectors such as hotels, restaurants and transport.
A second online event is already scheduled for the 26th of August and can be followed through Fapcen's social networks.