In a partnership with the Sustainable Trade Initiative (IDH) and Clube Amigos da Terra (CAT), Bayer provided direct support to the soybean certification in the region of Sorriso (MT) as part of its commitment to sustainability in the local farming production. The company subsidized 50% of the auditing process to obtain the certification by the International Round Table on Responsible Soy Association (RTRS) to the main seed-producing pole in the country.
Since 2013, Bayer and RTRS have worked together to raise the awareness of farmers regarding the importance of that certification. The subsidies cover approximately 25 farmers that are members of the program named Cultivando Vida Sustentável (Cultivating Sustainable Life), co-funded by IDH and CAT Sorriso. Farmers have recovered the auditing by means of a loyalty program named Impulso Bayer, on Orbia's platform, a marketplace for inputs, seeds, and commodities. The total area of certified farms is 128,000 hectares, of which 75,000 hectares are seed-producing areas.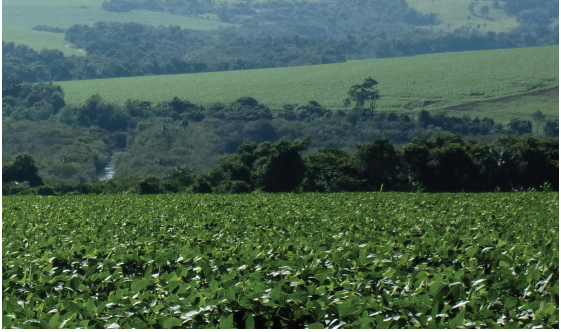 "Working with sustainability and focus on environmental, social, and economic aspects is one of Bayer's premises, and therefore, we understand that we need to provide direct support to farmers in the search for that balance, as well as farmers that are willing to be certified by the RTRS. "Initiatives like this aim at intensifying the adherence through the certification of grains, which is another excellent alternative to contribute to a more sustainable agriculture and improve the sector, and we also collaborate to overcome challenges and demands along the way," said Alessandra Fajardo, Bayer's Director of Strategy and Engagement for the Environment and Agriculture in Latin America.
This is the first result of the Letter of Intents signed by Bayer and IDH, and it is intended to promote the sustainable production of commodities on a large scale, food security, inclusion of small farmers, conservation of natural resources, and mechanisms related to carbon capture.
In Mato Grosso, the letter of intents has fostered Bayer's adherence to PCI Compact (Produce, Conserve, Include) in Sorriso, municipality chosen by IDH to land the PCI State Strategy goals. "The engagement of companies is paramount for the territorial sustainable development model to grow in scale and generate the impacts expected by all parts involved in this collective construction," said IDH Brazil Executive Director & Latam Landscapes Program Director.
Benefits to farmers
The RTRS certification of production and chain of custody is a system that audits soybeans – as raw material or by-product – to ensure it is sourced from an environmentally correct, socially appropriate, and economically feasible process. The RTRS production is based on five production principles: legal compliance and good business practices; responsible labor conditions; responsible community relationships; environmental responsibility; and appropriate farming practices.
This process not only collaborates with the construction of a more sustainable supply chain but also brings direct benefits to farmers, as explained by Dudy Paiva, president of CAT Sorriso and owner of the Santana farm, which grows 900 hectares of soybeans and has been certified by the RTRS since 2014.
"As we have to comply with 106 indicators to be certified, we have observed great improvements in the management of the farm and much better control of all information and processes. We record every time the PPEs (Personal Protection Equipment) are washed, every time vehicles are fueled, how the household refuses are discarded, and how many qualification courses are taken by our employees. In the everyday life, this type of control collaborates much to the good operation of the property," she says.
In addition to the environmental and social returns from the adoption of sustainable practices, the certification also ensures financial gains from the possibility to sell soy credits or physical RTRS-certified soy to companies interested in supporting sustainable soy production as RTRS, according to Dudy. "It is an interesting return because it works as an incentive to farmers, and we have seen growing interest in supporting the sustainable soy production."