Our latest European Soy Monitor demonstrates the beginning of progress. Looking at soybean meal consumption in 2018 in Europe, 38% is FEFAC SSG compliant and 19% deforestation-free, the start of a shift that requires an ongoing drive by all actors to reimagine supply chains.
Download the European Soy Monitor
The Monitor clarifies a soy landscape that is slowly moving towards more sustainability. But we release the second European Soy Monitor into a world facing an unprecedented crisis. While our daily efforts go to supporting all partners in adapting to this crisis, this catastrophe also highlights the importance of our work to build more resilient and sustainable soy supply chains. Sustainable soy that serves producing communities and local ecosystems, and combats climate change must be a priority if we are to avert future crises.
A bold agenda and a redoubling of efforts is needed: ambitious time-bound commitments, standards that do more to halt deforestation, governmental support, and financing that priorities sustainable production.
IDH publishes these data reports as only by knowing where we stand, will we know where to improve. Combined with our latest report on tackling deforestation, we aim to provide the industry with a complete picture on the current status of commodity-driven deforestation. Based on these insights, we developed some key recommendations.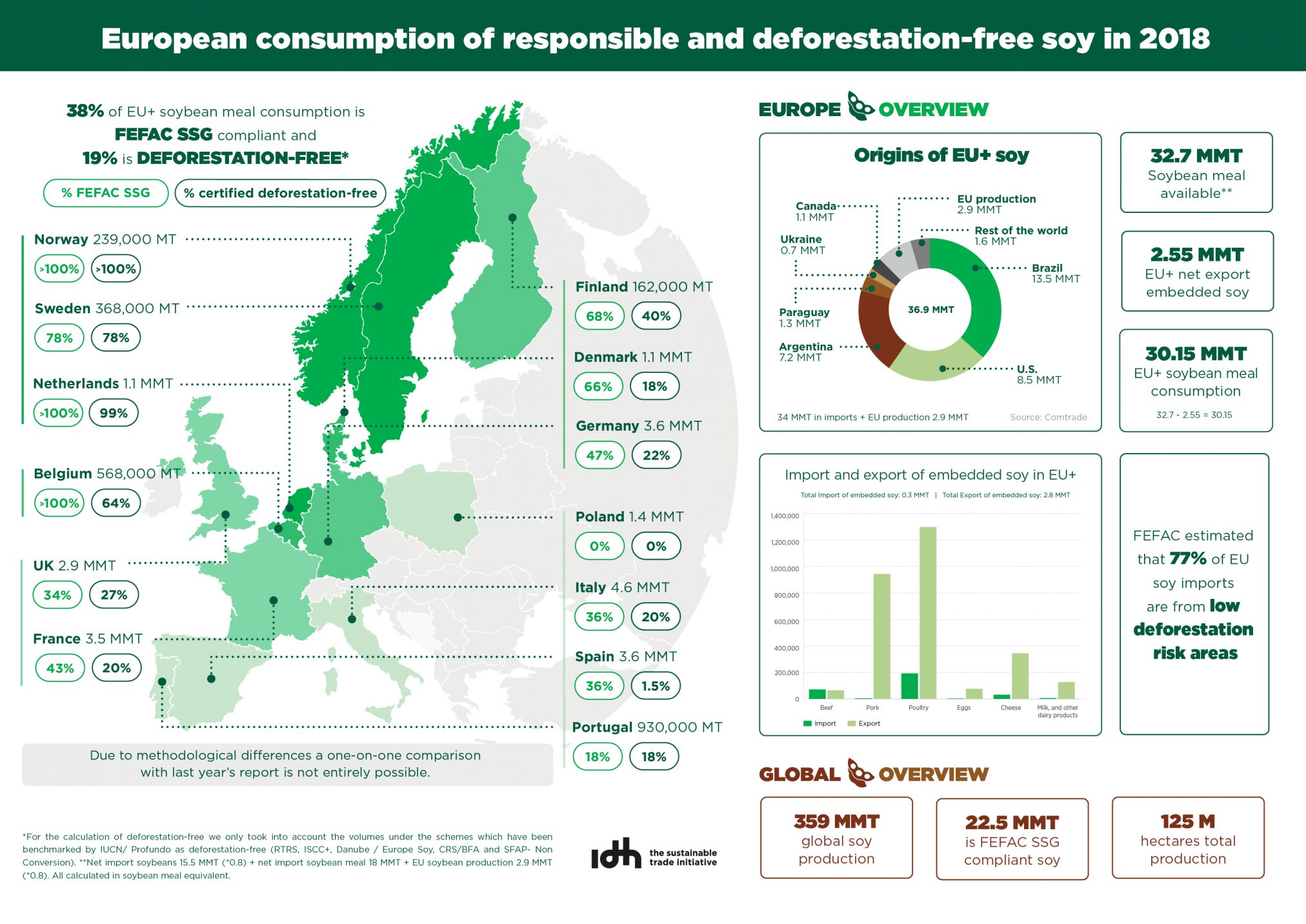 The European Soy Monitor provides an overview on the current soy statistics and the state of relevant initiatives in producer countries and in Europe.