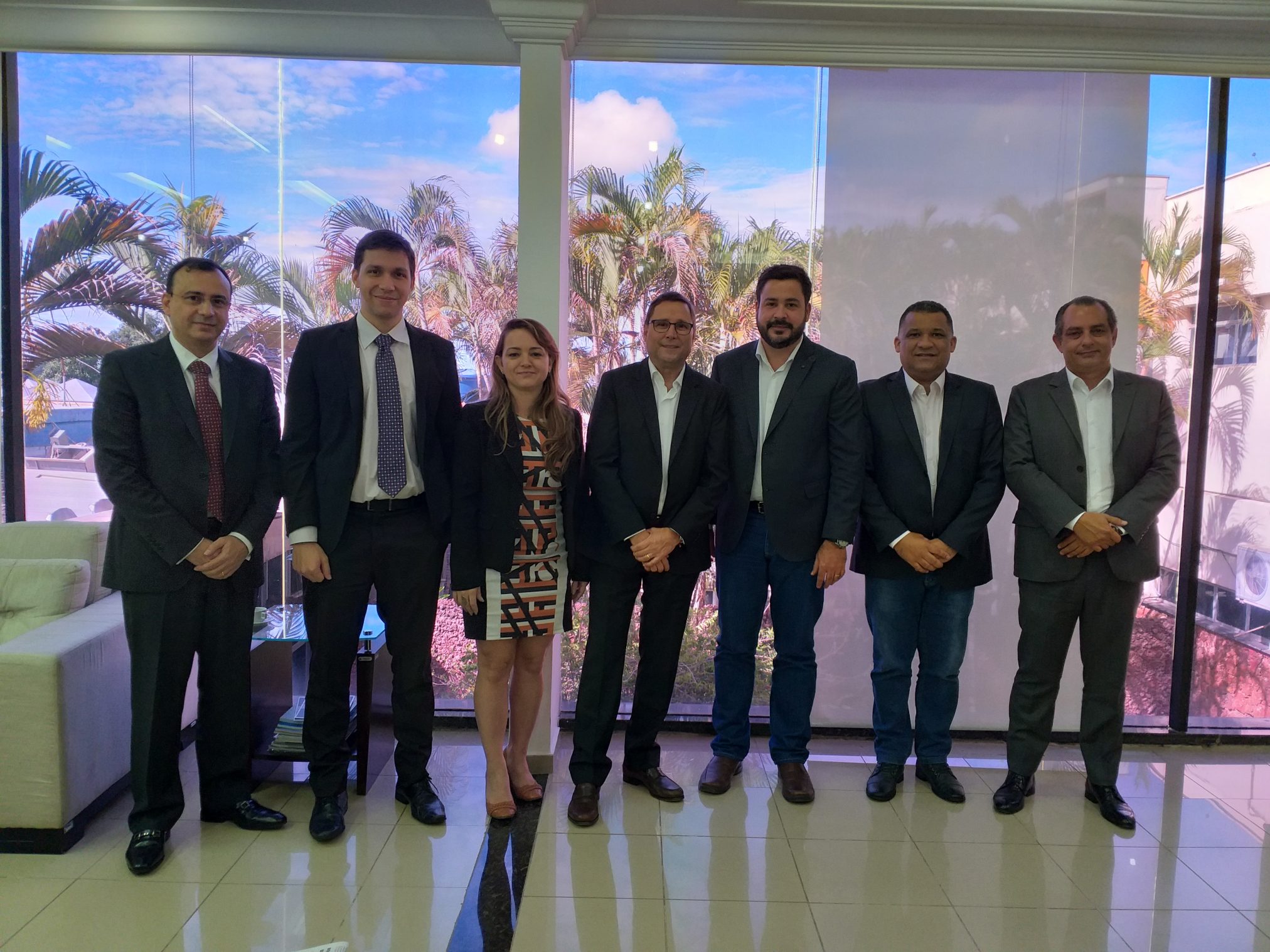 From left to right: Ludovino Lopes (Legal adviser); Daniel Souza (State Attorney General); Mauren Lazzaretti (Secretary of Environment); Mauro Carvalho (Secretary of Civil House); Fernando Sampaio (PCI Executive Director); Silvano Amaral (Secretary for Family Agriculture); and Cesar Miranda (Secretary of Development).
On 27 February 2019, the state government of Mato Grosso in Brazil proposed that the Produce, Conserve and Include (PCI) Strategy should be implemented through a PCI Institute.  
This will make PCI a legal entity, granting it more independence.
The role of the Institute will be to mobilize the many players involved in the Strategy, to encourage and suggest public policies, to implement programs and projects, to monitor impacts and to collect resources and private investment, as well as to encourage partnerships in favour of the sustainable development of the Mato Grosso region.   
Through the PCI Institute, a new phase will begin, uniting public and private effort for the common good. 
According to Director of the PCI Strategy Fernando Sampaio, this is a demonstration of courage, vision and political leadership of the new administration of Mato Grosso state and its commitment to sustainable development, as announced by Governor Mauro Mendes before taking office.
This new phase was also discussed by the state government and representatives of the PCI program from the World Bank and the French Development Agency (AFD).
The vice governor, Otaviano Pivetta, commented that Mato Grosso could become a national example for initiatives like this one that aim to preserve the environment.   
The secretary of the Chief of Staff's Office, Mauro Carvalho, who pushed forward the publication of the Decree, states that partnerships like this one will be very important for Mato Grosso. 
The PCI Institute will be set up in March with stakeholders and support from the state government.