The Kpanyan Community CLDMC won the #EquatorPrize 2023 for protecting 40,000 hectares of biodiverse forest. The Kpanyan Community came together to safeguard Liberia's forests through community-driven initiatives. Their collective efforts aim to halt deforestation, while simultaneously enhancing food security, income opportunities, and overall well-being through community-led actions.
10 August 2023 – The results for the UN-led equatorial prize 2023: "Celebrating the role of Local Action in achieving the Global Biodiversity Framework" have been released. IDH nominated the Kpanyan Community Land Development and Management Committee (CLDMC) for the prize and they were selected as one of the winners as an outstanding example of a local, nature-based solution to climate change and sustainable development. The focus is on innovation, convening and collaboration, biodiversity, climate change and social inclusion with gender being a cross-cutting theme.
According to Haoliang Xu, UNDP Associate Administrator and Director of UNDP's Bureau for Policy and Programme Support:
Equator Prize winners inspire us to reimagine our approach to sustainable development, reminding us that real progress lies in empowering Indigenous people and local communities, embracing their invaluable wisdom […]
Towards Success through Partnerships
The Kpanyan Production Protection Inclusion Compact Coalition is a community-based organization comprising various stakeholders, including local government officials (District Superintendent and Commissioners), CLDMC, Community Forest Management Body, youth and women leaders, NGOs, and private sector entities in the region.
The CLDMC is working with the PPI Compact Coalition to ensure that all stakeholder groups are actively participating in the efforts to manage the community's land and natural resources in a sustainable manner.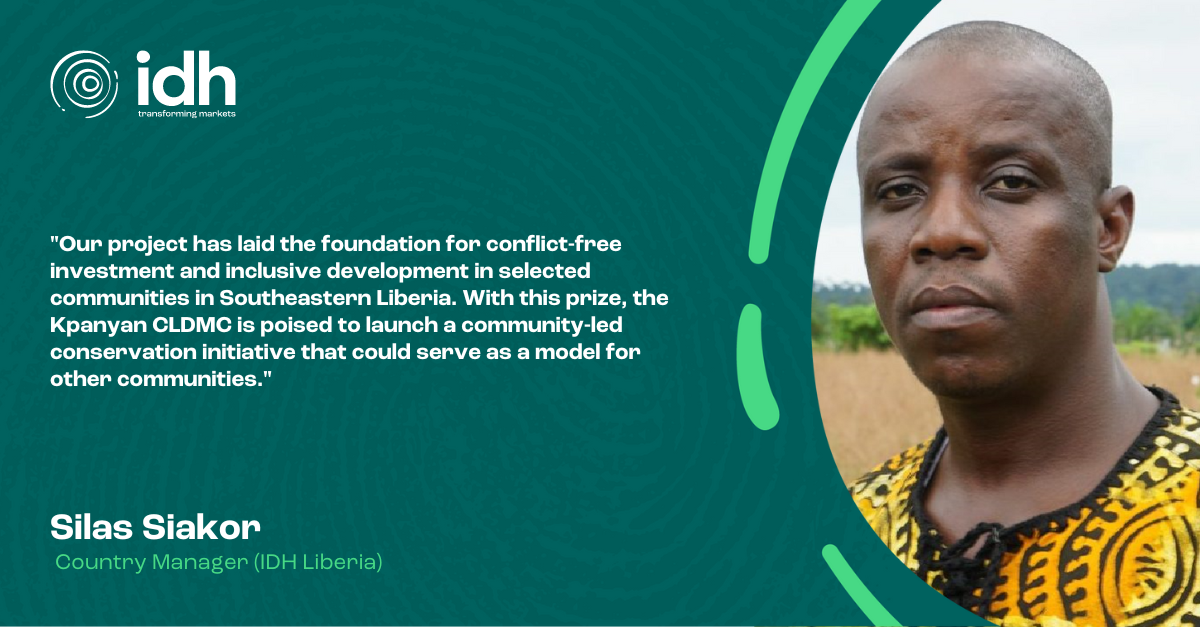 Liberia: a Special Case on Innovation
What sets Liberia apart is that the Kpanyan and other Sinoe PPI Compact Coalitions are taking proactive steps driven by local initiatives to change the situation. Collaboratively, stakeholders together with government and NGO partners, are working on the implementation of community-driven land use and forest conservation plans, rooted in a rights-based approach, complemented by community infrastructure to improve health, education and delivery of safe drinking water in targeted districts.
This initiative is not only ground-breaking in Liberia at this scale, but also in stark contrast to the traditional international NGO-led forest protection and conservation efforts that have struggled to gain support from forest-dwelling people and local communities in Liberia.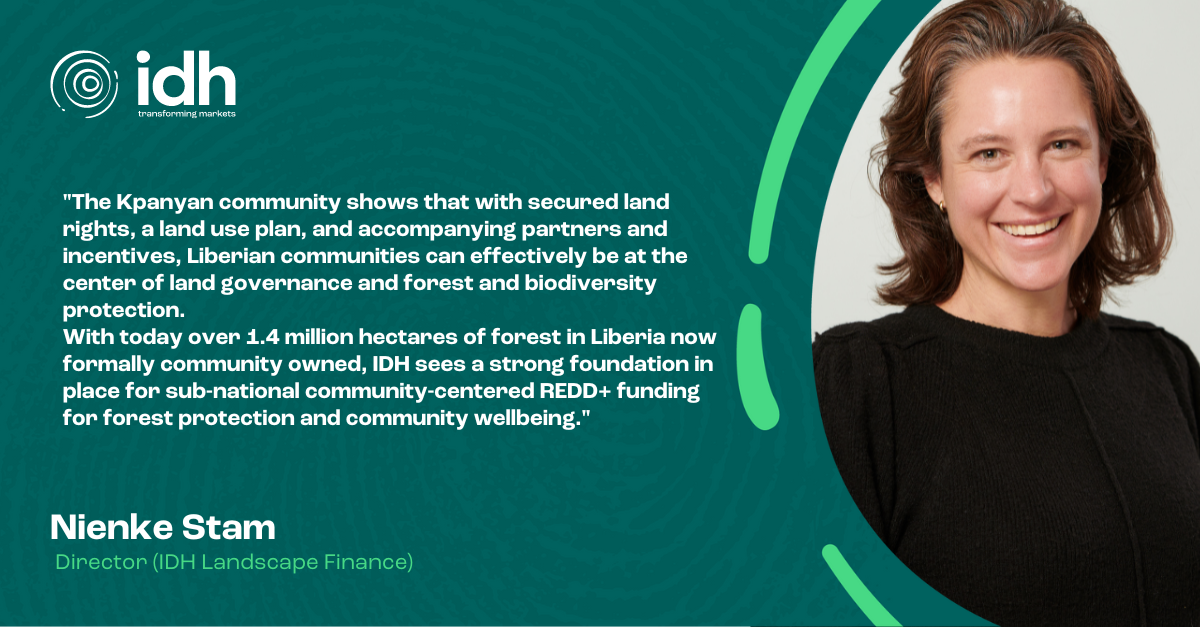 Transforming Biodiversity and Climate Change through Impactful Actions
The communities in Kpanyan District have undertaken efforts to safeguard their forests and biodiversity. They began by creating a participatory land use plan that designates specific areas for forest conservation and allocates land for sustainable agricultural production, including food crops. The group's specific objective is to protect 40,000 hectares of community-owned unique and highly biodiverse rainforest in Sinoe County, Southeast Liberia. Recognizing the value of community collaboration, a Produce-Protect-Include Compact Coalition was established, consisting of representatives from local communities, local government, private sector, and NGOs.
Since 2017, the communities have actively participated in and witnessed the outcomes of several interventions aimed at diversifying and enhancing food security, improving income streams, sustainable management of agricultural land, adapting to climate change, and facilitating farmers' market access. These interventions include farmer field schools, village savings and loan associations (VSLA), and cassava processing centres.  The PPI Compact coalition also took action to call a halt the artisanal mining operations.
More Information on Land Rights and Conservation Efforts in Liberia
The Kpanyan District in Sinoe County is at the forefront of land rights and conservation efforts in Southeast Liberia. Along with seven other districts, they have registered their Customary Land rights and developed land use plans. Three of these districts have also adopted PPI Compacts, covering over 700,000 hectares of forested land that can be protected by local communities.
Land ownership has been a contentious issue in Liberia, with traditional land inhabitants not being officially recognized as owners. However, the passage of the Land Rights Act in 2018 enabled communities to gain legal ownership of their ancestral lands.
The lack of clear tenure and weak land governance has long been a challenge for conservation initiatives in biodiversity-rich areas like the Sapo National Park in Southeast Liberia.
The establishment of the CLDMC builds upon collaborative efforts since 2017, in partnership with IDH's Production, Protection, and Inclusion landscape program in Liberia. This program brings together local communities, government, and private sector stakeholders to develop improved land use management plans, prioritize forest protection, promote sustainable agricultural practices, empower women-led groups through small-scale agri-processing hubs, diversify income sources, and enhance community well-being by investing in social infrastructure such as schools and clinics.
Background Information
The Kpanyan Community CLDMC was one of the first communities to become formal owner of their traditional land in the South East of Liberia in 2019 under the 2018 Liberian Land Rights Act.  In their land use plan, they set aside significant areas of highly biodiverse forest for long term protection.  The 21 clans in Kpanyan District together own 101,337 hectares of land, of which 41% is dense forest and 43% is regenerating forest. The clans are facing common challenges across Liberia's coastal south: food insecurity, economic instability, inadequate critical infrastructure, forest and biodiversity loss, land degradation and climate change, and also a recent invasion of illegal mining operators on their land.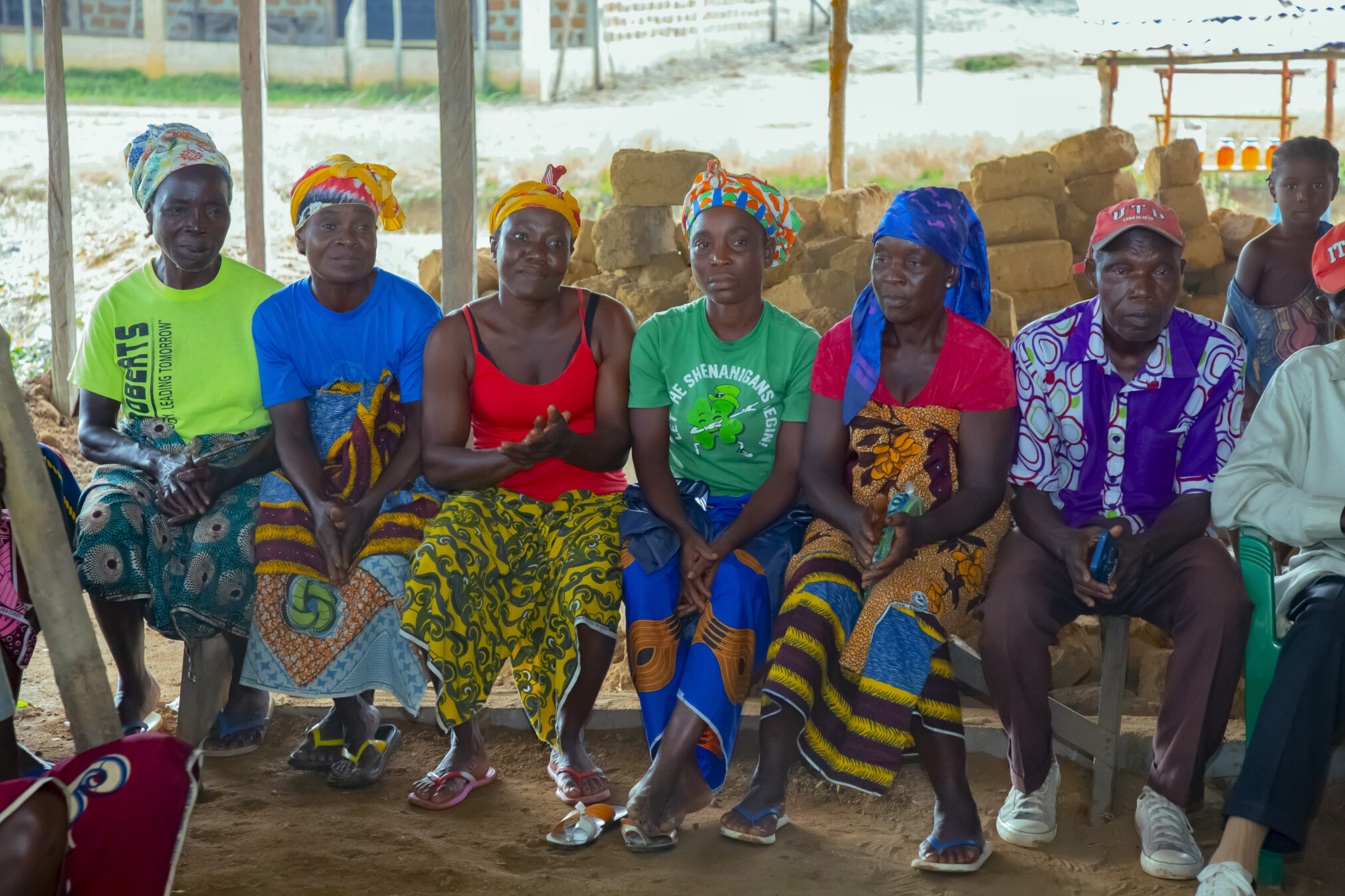 © Photo Credit: Edana Photography
***
Access UNDP's Press Release: https://www.undp.org/press-releases/ten-countries-bag-2023-equator-prize
Access the Photo Story here: https://trello.com/b/BxKeikcA/equator-prize-2023-announcement