The sustainable dairy production project implemented in the state of Cesar, in Colombia, last January, in a corporate partnership between Alquería, Nestlé, and Yara, coordinated by the IDH, has just got important support to ensure the accomplishment of the expected results.
Yara, which is also co-funds the projects along with the IDH, launched a complete tool for the diagnosis and monitoring of crops. It will provide better management of the production based on three service platforms: complete soil analysis and foliar samples; nutritional recommendations to provide a fertilization plan for each step of the production based on the soil analysis; monitoring of crops by satellite images to optimize the fertilization and support decision making.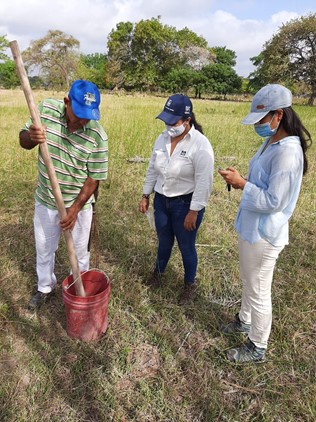 As part of Yara's commitment to the project, the new tools for the diagnostic and monitoring of crops will be implemented and made available to small participating farmers. Today, 50 small farmers are taking part in the project and the goal is to reach 100 participants.
With this new tool, farmers will have the constant support and accompaniment of the teams from Yara, Alquería, and Nestlé to better manage their properties and improve their economic activity with detailed and individualized plans.
The sustainable dairy production project is intended to have positive impacts on the dairy livestock production in Cesar, so as to foster the development, adoption, and implementation of practices and technologies that enable higher productivity and quality in the dairy industry. Production is expected to increase from 2.5 liters to 6 liters of milk per animal daily. With the implementation of agroforestry systems, the project also intends to restore 300 hectares of degraded areas and protect approximately 3,000 hectares of dry tropical forest (typical of the region), as well as improve the social and labor conditions in the rural environment.