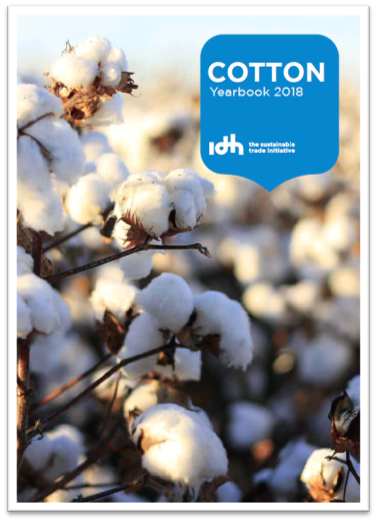 Working across key cotton geographies, IDH Cotton programs – Better Cotton Growth and Innovation Fund (GIF), Mozambique Climate Resilience Project, and Maharashtra Cotton Water Platform — address vital sustainability issues such as pesticide use, water efficiency, and working conditions including child labor, gender inequities, and poverty in cotton farming, which align with the UN Agenda for Sustainable Development.
In the 2018-19 cotton season, the GIF worked with 1.3 million* cotton farmers in India, Pakistan, China, Mozambique, Turkey, and Tajikistan, and worked towards piloting innovative solutions for cotton farmers in China and India. In Mozambique, the program delivered the implementation of four pilot projects in northern Mozambique. In Maharashtra, the program convened two platform meetings to discuss sustainability standards in Cotton, diversification of cotton farmer incomes, gender in agriculture, among other key issues in the sector. In India, IDH also conducted gender sensitization training for all field-level staff engaged in IDH projects in the country.
Read the 2018 Yearbook to know more about the activities and results.