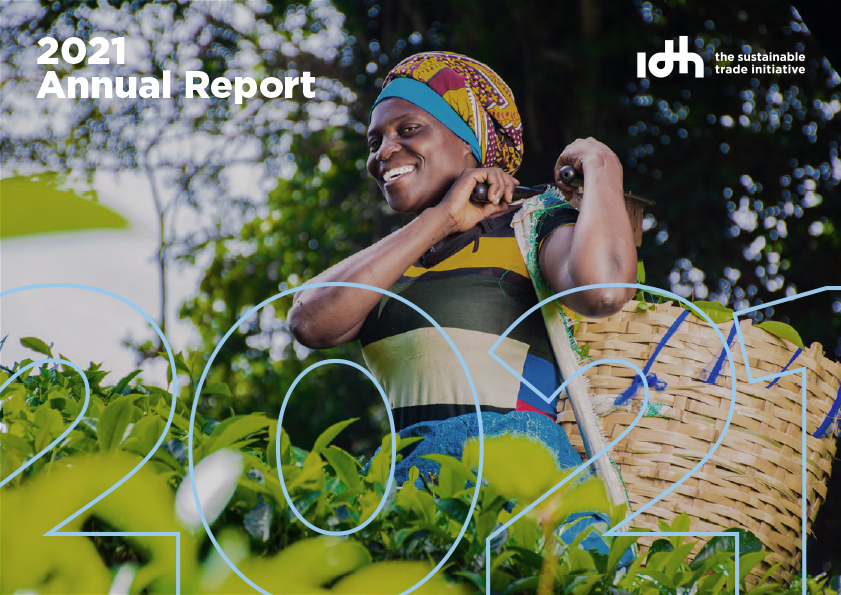 In 2021, IDH fully adopted systems change as its core purpose with a focus on achieving better jobs, better incomes, and a better environment with gender equality as a cross-cutting theme. Though the pandemic continued to demand much of our collective attention, it strengthened our resolve to redesign trade and investment as a force for good.
Over the course of the year, we convened global coalitions on living incomes and wages, and set frameworks to guide our collective efforts to close income and wage gaps for smallholder farmers and workers. We made strong headway in efforts to halt commodity-linked deforestation. And we made progress on embedding a gender-intentional approach across all that we do, internally and with external partners.
We also received the results of third-party evaluations of our 2016-2020 funding cycle, which provided valuable input that will shape our work going forward. The evaluations showed that our work remains relevant for our partners and that we fill an important niche, though there remains much to be done. This report chronicles the first year of our new five-year funding cycle.
This work is the result of our collaboration with 735 partners around the world, including 275 private sector actors. Learn more about how IDH operates, and review highlights and learnings that inform our efforts to leverage the power of markets as a force for good.