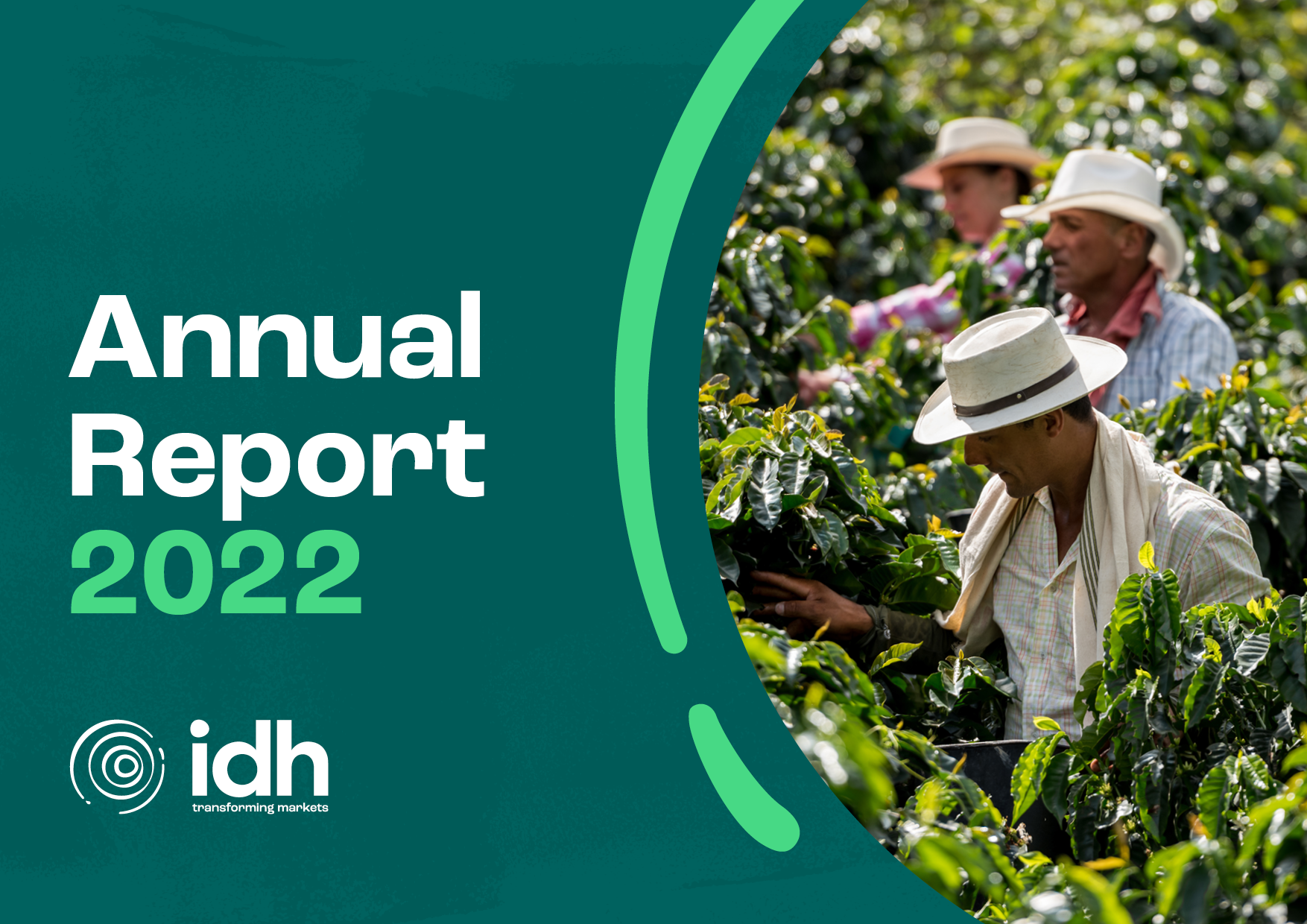 IDH aims to put people, planet, and progress at the heart of markets by leveraging the power of global trade to create better jobs, better incomes, a better environment, and gender equality for all.  In 2022, IDH continued to drive meaningful and scalable impact through collaboration in a year of challenging social, environmental and political contexts.
Throughout the year we worked with 798 partners worldwide operating in 55 countries, including 392 private sector partners in Europe. Together we implemented 177 projects and programs across more than 15 sectors, raising €42.7m private investment co-funding in sustainable business practices and field level innovations. 
Whether improving wages and incomes through public-private partnerships and tools, tracking and reducing deforestation with local governments, or giving farmers better access to finance, our inclusive programs in 2022 strove to leverage the power of markets to create sustainable solutions for the public good. 
Learn more about how IDH operates, and review highlights and learnings from 2022 that inform our ongoing efforts to act as agents for sustainable market transformation.