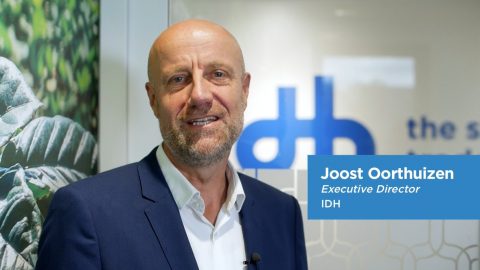 On November 15 we will celebrate 10 years of public-private collaboration during IDH's 10 Year Event. 10 years of achieving great things together, and prototyping business solutions to mitigate deforestation, improve smallholder profitability, living wages, gender equality and sustainable working conditions.
The 10 Year Anniversary is a closed event, and invitees have received a personal invitation.
We are very proud and excited to bring together 500+ CEOs, Ministers, Financiers, NGOs and Experts to co-design the Future of Sustainable Trade. We have identified key work streams that are at the heart of sustainable trade. Experts will share the latest insights; we will ask for input and invite you to co-design the next generation of sustainable business solutions.
Click the icons below to find out more about the Key Participants, Innovation Labs and Partnership panels during the event.
Sponsors of specific parts of the event
Social media updates on #IDH10years