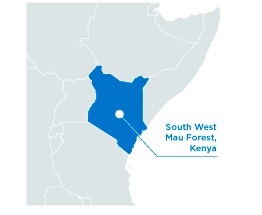 The Mau Forest block in western Kenya covers more than 400,000 hectares and is ecologically and economically critical for Kenya and parts of East Africa. Through the Initiative for Sustainable Landscapes (ISLA Kenya), IDH aims to restore and conserve 60,000 hectares of the South West Mau Forest by 2030. We build on the interests of tea companies and others to conserve the forest for its microclimate, and of the Kenyan government to improve community livelihoods. Together we work towards holistic landscape management, as well as improved livelihoods, water, and sustainable energy.
ISLA Kenya aims to conserve the Southwest Mau Forest block through community livelihoods, water governance, sustainable energy and ultimately holistic landscape management. By 2020 we aim to have convened a formalized coalition of public, private, civil and knowledge partners. Through joint interventions and a financially viable governance system led by the Stawisha Mau Charitable Trust, we aim to lay the foundation for protecting 60,000 hectares of the forest based on scalable
prototypes and business cases.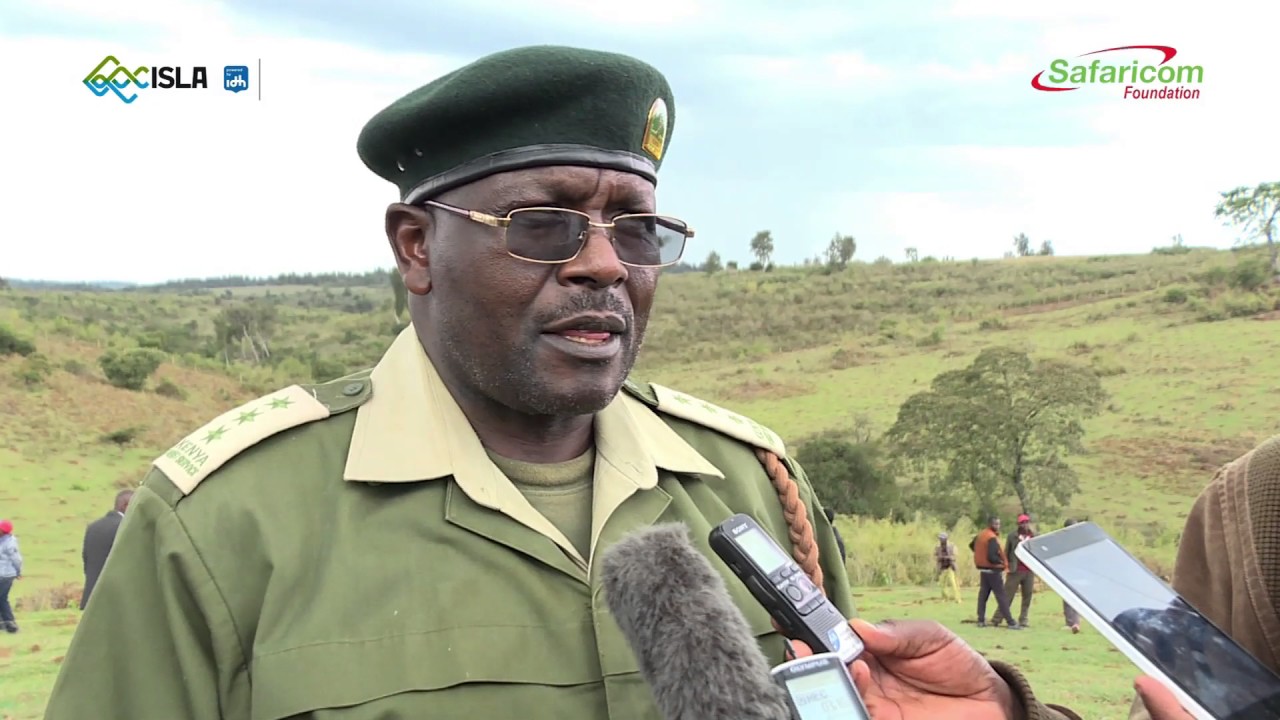 Changes in Business Practices

Private co-funding ratio Target 2020

1

Our private sector partners now consolidate their efforts towards forest, water conservation and community engagement through the Initiative for Sustainable Landscapes (ISLA) Kenya partnership based on joint interventions that take the bigger South West Mau landscape into consideration. In the past, they carried out independent activities without a direct link to the bigger landscape area. They now also make use of commonly available specialized expertise from implementing partners engaged by IDH for ongoing projects, including GIZ on improvement of water flows and access, SNV on livestock intensification aimed at reducing pressure on the forest, Rhino Ark on forest conservation and community engagement. In addition, IDH engaged IF Technology as an expert organization to explore sustainable energy options with private sector partners from the tea sector. Over and above this, the private sector is collaborating directly with public sector agencies in Kenya such as KFS and KWS in joint projects such as Adopt a Forest and Aerial Surveillance. They also align with IDH and other partners to communicate their work in the SW Mau as happened during the Mau Festival and launch of the Stawisha Mau Charitable Trust. Finlays, part of the Swire Group, is also putting the landscape approach at the core of their sustainability strategy from 2018 as a result of the positive experience from working under the ISLA Kenya Partnership to-date (2015 to 2017).

Changes in Sector Governance

Effectiveness of Convening Role Target 2020 (not set)

0

ISLA Kenya has shifted from financing small-scale projects mainly confined to the tea value chain or forest areas close to their location, to greater investments beyond their immediate farms and factories, which will materialize in 2018 and beyond. IDH coordinated the process of registering the Stawisha Mau Charitable Trust – a governance system set up to ensure the long term financial viability of ISLA Kenya. The trust sends a positive signal that the collective work of ISLA will continue in the long term, and will help align high-level policy discussions with activities on the ground. Supported by the Dutch Embassy in Kenya, we started a high level dialogue on the South West Mau Forest between ISLA partners and the national government through the Ministry of EnvironmentField-level impact.

Field Level Impact

# of workers/community members reached Target 2020

800

IDH started a two-year livestock intensification project to address forest loss due to cattle grazing. Partnering with SNV, we began training farmers to rear cattle more productively at home, rather than grazing them in the forest. This will help reduce deforestation, while supporting communities to increase their incomes. Following extensive community engagement, we planned to install a game-proof barrier between the forest and local communities, to prevent damage by wildlife to farms. While the prolonged election period in Kenya delayed the installation, the Nyayo Tea Zones Development Corporation planted tea on an area of 22 km in length. In 2018, the barrier will be constructed between this "tea buffer" and the forest. We engaged community members in re-planting the forest, and delivered trainings on forming Community Forest Associations (CFAs) and Water Resource User Associations (WRUA) to help communities manage and use forest and water resources sustainably.
Together with ISLA and KFS we demonstrate [to the people] how we can best address rehabilitation. And together we have enhanced the sensitization of the local population
As required by the Kenyan constitution, the ISLA program included at least 30% of women in CFA, WRUA and livestock intensification trainings. The ISLA board also included a female trustee in the Stawisha Mau Charitable Trust. There is an opportunity to further integrate gender into key ISLA projects by looking at interventions through a gender lens.
We cannot achieve our goals without involving and partnering with the communities that live around the forest and depend on it for their livelihoods. This will be key for the continuation of the success of the program. To ensure this work is sustainable, ISLA Kenya also needs higher political buy-in from county and national governments, and better engagement with the public sector. A positive example of this was our alignment with the Dutch Embassy in Kenya, which proved to be instrumental in getting ministerial attention to ISLA's work. Bringing together government officers, communities and other partners under the forest surveillance project with an "eyes in the sky and boots on the ground" approach was a positive example of how to jointly monitor illegal forest activities. This approach can be up-scaled to other ecosystems.