Bengaluru-based Avanti Finance ("Avanti"), a technology-led NBFC focused on financial inclusion, has secured USD 24 million equity funding from Rabo Partnerships (the wholly owned subsidiary of the Rabobank Group focused on financing for the agri segment) and IDH Farmfit Fund. Existing investors Oiko Credit & NRJN Trust also participated. The investment will support Avanti's mission of providing frictionless access to affordable and hyperlocal credit products to smallholder farmers in India, enabling them to build sustainable livelihoods.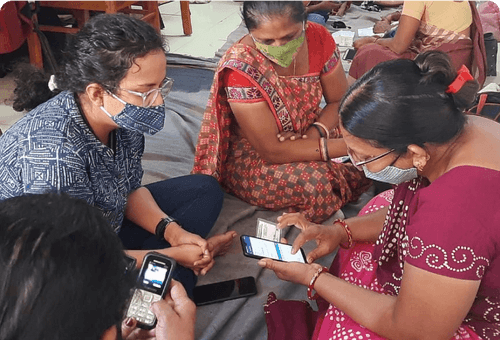 © Avanti Finance
The investment in Avanti aligns with Rabo Partnerships' "smallholder ecosystem" strategy, which focuses on providing data-driven finance solutions to smallholder farmers through local cooperatives and service providers. Smallholders play an increasingly important role in feeding a growing world population. Increasing access to financial services will benefit farmer households and help achieve rural development and global food system change.
Rahul Gupta, CEO of Avanti Finance, said: "We are delighted to have Rabo Partnerships and IDH Farmfit Fund as our new partners with their global experience in the agri-space. We are mission-aligned to create a population scale, digital financial inclusion platform for the underserved segment, including smallholder farmers that constitute 86% of our agrarian economy yet continue to battle against the circle of poverty. This investment will support ongoing investments in our deep tech platform to develop fit-for-purpose hyperlocal credit products, amplify our partnership network that spans 22 states and accelerate co-lending programs with other financial institutions. Avanti has done the initial heavy lifting to establish a digital delivery model with our unique paperless & presence less model with a strong emphasis on cashless payments, served 250K households, and now we are ready to make the leap to serve a million households with a targeted AUM of 2000 crores in the next 18-24 months.
Marianne Schoemaker, CEO of Rabo Partnerships at Rabobank, said: "Avanti has established itself as a frontrunner in digital and business model innovation by leveraging local organisations and high-tech banking solutions, and we are excited to support its growth. We believe in Avanti's vision of financial inclusion, especially for the agricultural sector, where access to appropriate financial services remains a challenge for many. Due to the large number of farmers, the digital infrastructure and the ICT talent available, the Indian market is the ideal place to test and scale innovative solutions for food transition and creating a more inclusive society. This investment supports our strategy of promoting data-driven finance solutions through local cooperatives and service providers, which is close to our roots as a cooperative bank."
Miguel Tamayo Maertens, Investment Director at IDH Farmfit Fund, said: "Avanti has developed a scalable digital banking solution to unlock finance for smallholder farmers. Smallholder farming is at the core of livelihood economic activities in rural India, and we are excited to support Avanti's mission of providing access to timely and affordable finance to millions of farmers. This strategic partnership supports the IDH Farmfit Fund strategy to invest in innovative and impactful solutions that are enabling access to finance and connected services to smallholder farmers so they can improve their livelihoods."
Avanti has co-created more than 180 customized loan products to cater to different livelihood streams and income flows. Avanti Finance currently has 65+ mission-aligned partners, including—social enterprises, financial institutions, business correspondents (BCs), agri-tech players and Farmer Producer Organisations (FPOs) (supporting more than 220+ districts in 22 states in India.
About Avanti Finance
Avanti aims to enable sustainable livelihoods and empower the next 100 million households through accessible and affordable financial services. It is building a co-creation platform that fosters hyper local livelihood innovation and mass customization. Avanti believes community-centric systems enable the digitization of the social trust of the users, which is critical to building scale in the unbanked segment. For more information, see www.avantifinance.in
About Rabo Partnerships
Rabo Partnerships is a wholly owned subsidiary of the Rabobank Group, focused on creating structural impact through the improvement of financial inclusion, private sector development and food security. Drawing on the capabilities of the Rabobank Group, Rabo Partnerships contributes with knowledge, networks, digital solutions, impact finance and investments to partnerships for improving rural development and agricultural sectors in emerging economies. We focus on two out of the three transitions Rabobank wants to contribute to: A More Inclusive Society & Food Transition. Our strong conviction is that we can only grow a better world together in partnership with public and private sector partners. For more information, go to visit Rabo Partnerships – Rabobank.
About IDH Farmfit Fund
The IDH Farmfit Fund is a EUR 100m impact investment fund, aimed at enabling increased access to affordable finance for smallholders and allow for responsible business growth and/or efficiency gains for smallholder farmers. The Fund takes on the highest-risk positions in farmer related investment transactions, to reduce liabilities for borrowers and lenders. In turn, smallholder farmers can access long-term financing that allows them to invest in their farms, increase productivity, and adopt best practices for climate-smart agriculture. The IDH Farmfit Fund is facilitated by IDH, and supported by a unique coalition of partners including commercial banks, development banks, government bodies and value chain companies.