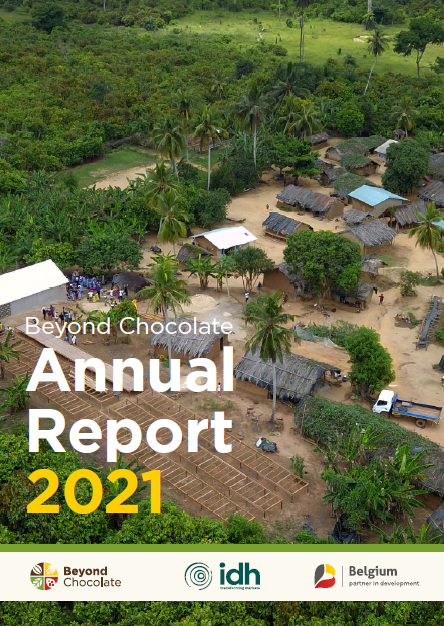 Beyond Chocolate is proud to present its 2021 Annual Report. The report offers insights into the evolution of the Belgian chocolate market through the analysis of data reported by signatories.
The 2021 data show that Beyond Chocolate signatories are taking valuable steps towards a more sustainable chocolate sector. 65% of chocolate produced in Belgium is now certified and/or covered by a corporate sustainability scheme. Moreover, there is a positive evolution towards origin transparency. Lastly, increasingly more partners are sharing household income data which leads to relevant new learnings.
However, to reach the long-term living income and deforestation goals this positive trend will need to accelerate. The Beyond Chocolate secretariat will continue to support partners to deliver on their commitments.
The report also offers first outcomes, insights and learnings of the 8 co-financed sustainability projects implemented within the partnership.