Vietnam's coffee sector emerges from lockdown on course for a new and greener path.
The Vietnamese Government has lifted restrictions following a successful lockdown period resulting in no reported deaths and only 270 cases. During the lockdown, IDH's Landscape Program in Vietnam made critical changes and introduced more direct ways of supporting coffee farmers in the Central Highlands Region toward sustainable production.
Ms. Tran Quynh Chi, IDH Regional Director Asia Landscape, said: "We considered the outbreak of Coronavirus as an opportunity rather than a threat because it ignites necessary changes and innovations to ensure sustainable coffee production."
Coffee trader Simexco Company had to call off its planned training sessions for large groups of coffee farmers as part of the Landscape Program in Dak Lak Province. They feared that this would undermine the impact of the program. Mr. Nguyen Tien Dzung, Sustainability Manager of Simexco Company, said: "We had to sacrifice the coverage because it requires more cost."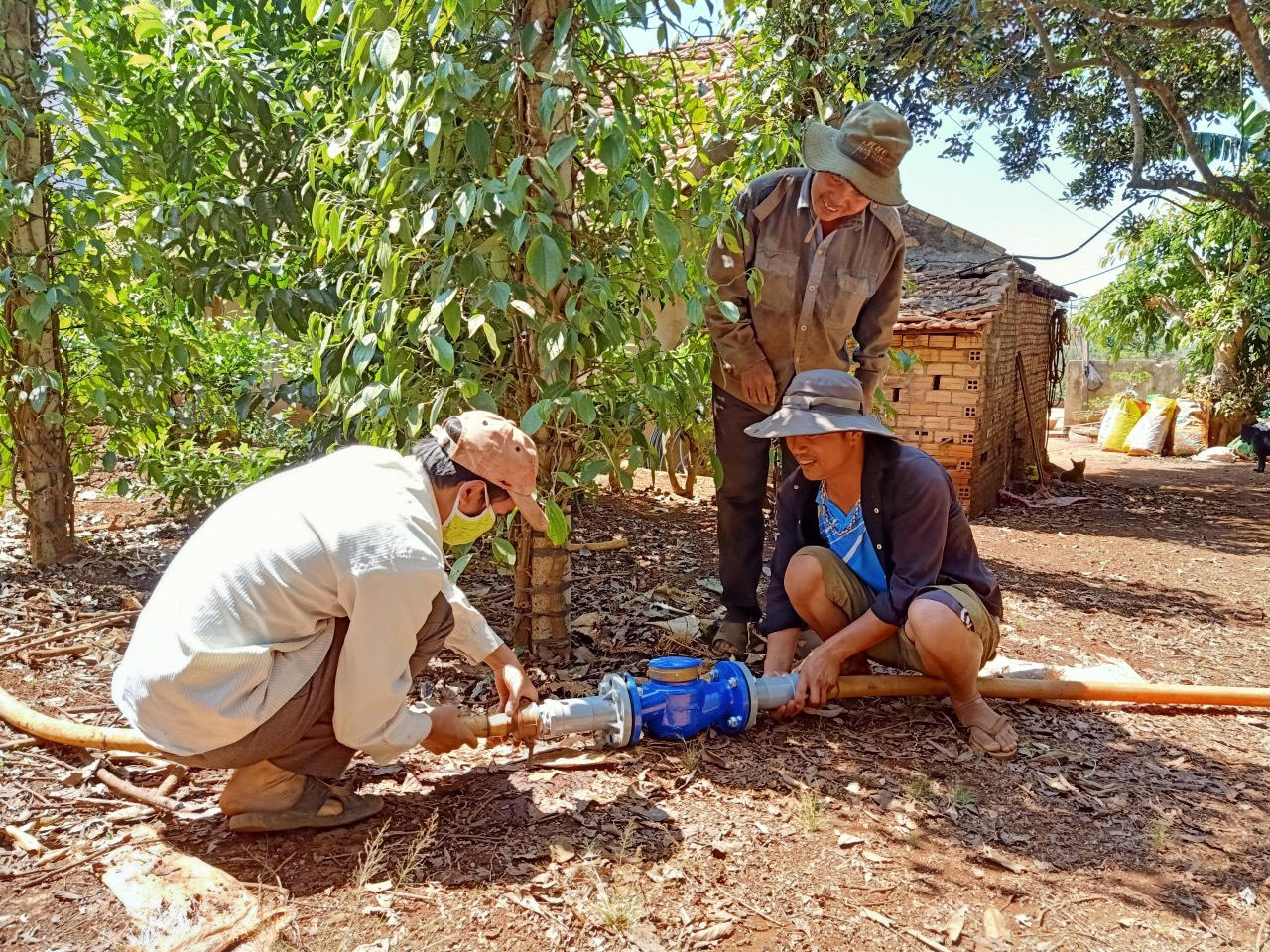 Instead, Simexco has begun to send technical staff to visit coffee-producing households at their coffee farms. They were surprised to find that personalized visits were more effective than large-scale sessions. "A higher adopt rate of sustainable coffee planting techniques is recorded because of customized training," said Mr. Nguyen Tien Dzung.
A Program Field Officer in Dak Lak Province, Mr. Vu Dinh Khiem, reported that Simexco is sending its staff to coffee-producing households to collect soil samples for testing and install water meters.
The Krong Nang District of Dak Lak Province has also introduced in-person visits to overcome restrictions to large gatherings. "Heads of villages in the intervention areas of the Landscape Program are visiting coffee-producing households, which registered to procure seedlings for intercrops and agreed to co-finance the procurement," said Mr. Le Re, Head of the Agriculture Department in Krong Nang District.
As in many other countries, the coronavirus crisis has ushered the digital transformation forward. Vietnamese decision-making culture is deeply rooted in physical meetings. The virus has forced a switch to online meetings.
"IT solutions help us to achieve many objectives at the same time, including pursuing the Government's regulation on social distancing, keeping all relevant stakeholders safe, and keep the program being implemented," said Mr. Tran Nhat Thi, Vice Chairman of Di Linh District People's Committee.
"An agricultural extension officer in Di Linh District is managing a social network group of 10 – 20 farmers. Currently, farmer coaching or dissemination of materials is done through this group," said Mr. Bui Duc Hao, Program Field Officer. Farmers' feedback has been positive as they can request technical support for the specific circumstances of their coffee farms.
These changes and adaptations have been possible due to the flexible program design and the implementing partners' active role in the program. Mr. Truong Hoai Anh, Chairman of Krong Nang District People's Committee said, "They designed the objectives and are committed to achieving. Flexibility is allowed provided that they accomplish the design objectives."
The virus has exacerbated the difficulties facing coffee farmers in the Central Highlands. Drought has started to affect agricultural production of the region since early this year. According to weather experts, the drought will progress throughout March to May, causing water levels in rivers in the regions to be 35 – 70 percent below the average recorded in previous years and even 80 percent down in some areas.
"We highly appreciate the steps taken by implementing partners of the Landscape Program in providing support for farmers and maintaining the progress of the Program," said Mr. Do Ngoc Sy, JDE's Sustainability Manager in the Asia and the Pacific. "Coffee farmers cannot stop farming. It must depend on crop seasons but not Coronavirus outbreak".