Starting from September 21, we are saying goodbye to Els Haelterman who will embark on a new adventure within IDH as Head of International Fundraising. We would like to thank Els for her commitment and drive in setting up the partnership. We are happy to announce Charles Snoeck as new Beyond Chocolate
Program Manager.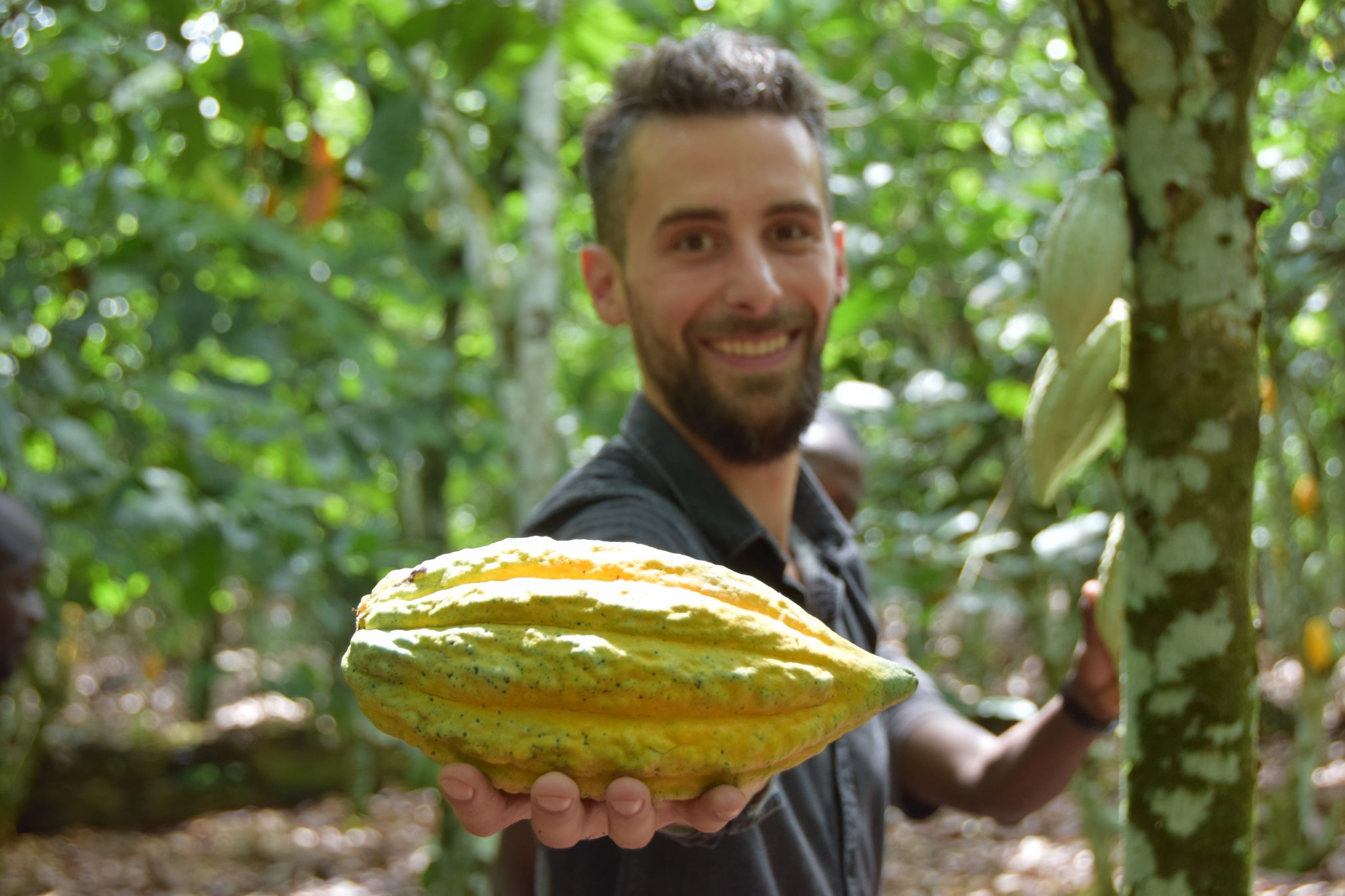 For more than 10 years, Charles has been building bridges. Bridges that connect different stakeholders in the pursuit of ambitious sustainability objectives.
After studying at Facultés Universitaires Saint-Louis (Brussels) and the University of Ghent, Charles joined WWF-Belgium. His focus rapidly moved towards the development of concrete solutions to diminish the impact of consumption patterns on people and forests worldwide, working together with corporate partners and labelling organisations.
In 2017, Charles became head of advocacy and public affairs at Fairtrade Belgium. This was the start of a deep dive in the world of cocoa. In this role and working in close partnership with experts from different horizons, Charles developed knowledge and expertise, as well an important network of engaged stakeholders.
Charles has been a member of the steering committee of Beyond Chocolate since the start, taking up the representation of civil society signatories. He is truly convinced that this unique multi-stakeholder platform has great potential to move boundaries and drive sustainability in the sector: "by bringing together all stakeholders in a safe environment, Beyond Chocolate empowers them to make their contribution to a common ambition."
These are extremely exciting times for the Belgian chocolate sector. Beyond Chocolate has already created a renewed dynamism in the sector and the chocolate market, bringing new and more sustainable products on the shelves. "I'm looking forward to working with partners of Beyond Chocolate and take concrete actions that deliver a positive impact. I'm truly convinced that acting together, we can revolutionize the world of Belgian chocolate and pave the way to enabling living incomes for cocoa producers."