IDH and the Better Cotton Initiative (BCI) have launched an online skill development tool for all Field Facilitators (FF) engaged with the Better Cotton Growth and Innovation Fund (GIF) programs in India.
Over 2018-19, a significant variation in the knowledge and capability of the FFs, who are responsible for the last mile delivery of the Better Cotton Standard System (BCSS) to the farmer, was identified – both in terms of agronomic knowledge and soft skills required for training and project management. To address this, standardized training modules were developed to ensure that FFs have a uniform skillset and the understanding required to support cotton farmers with the implementation of the Better Cotton Principles and Criteria.
Last year, as phase one of implementation, a pilot had been rolled out to 634 FFs from the six IPs in Maharashtra and Gujarat, to test the standardized modules.
After a successful pilot, an online learning tool with the standard training modules has now been rolled out to around 3000 field facilitators to provide them with a Learning Platform Management (LMS) system that will facilitate personalised and self-directed learning. Facilitated by Abara, the tool is a cost effective and scalable solution to support skill development among the field staff. All FFs, Producer Unit Managers and IP co-ordinators are registered on the LMS.

The training modules are available in six languages including English, Hindi, Gujarati, Marathi, Telugu and Punjabi. The modules developed in the pilot phase of the project, was translated in these languages by Media 4 Agri, a media company specializing in media for agriculture sector.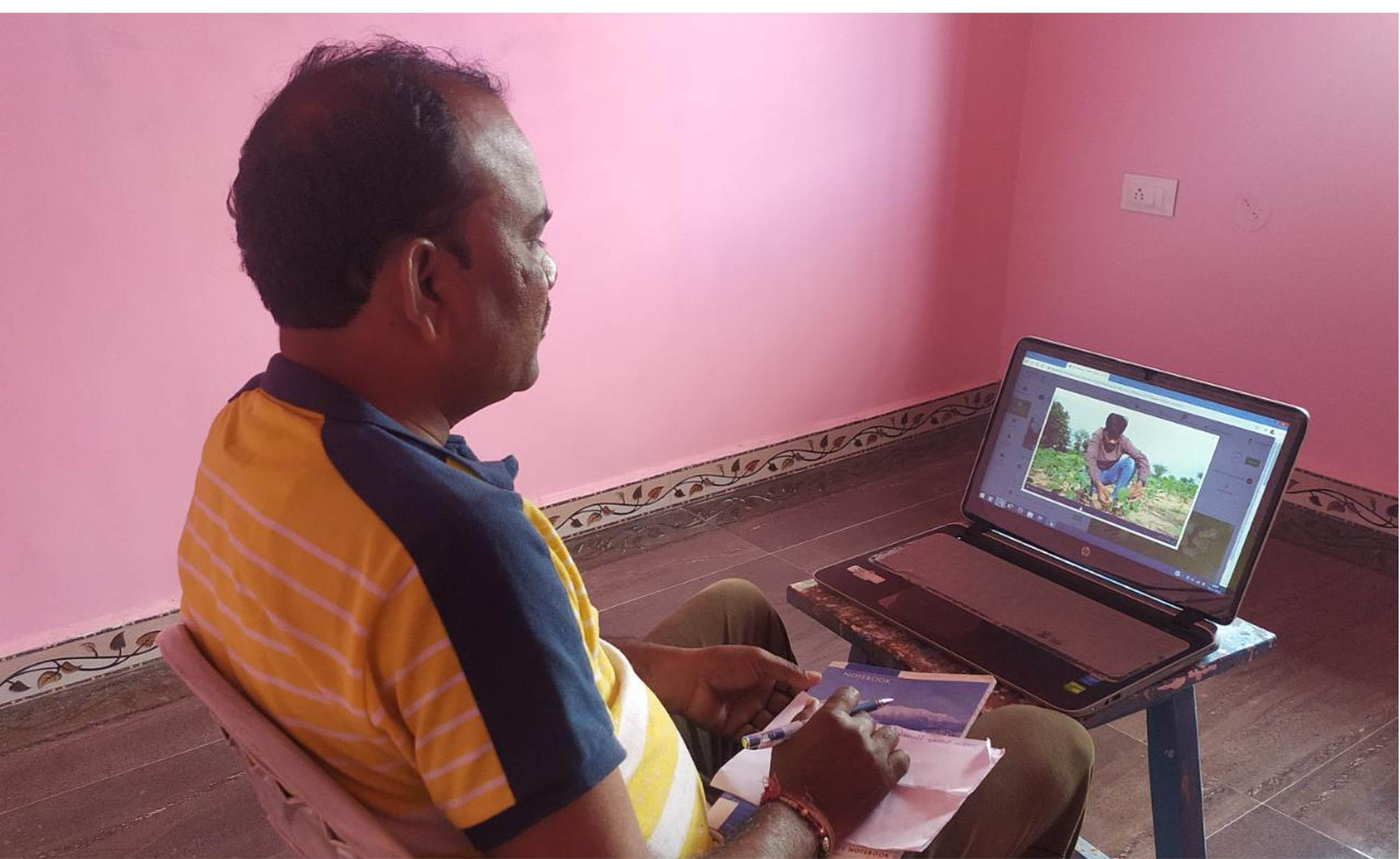 One of the users of the tool, Gajanan Kukutar, Field Facilitator – AFPRO, said, "The learning platform is very easy to use and understand as it is in our local language. Audio-visual representation makes field operation and issues easy to understand."
"Earlier we used to attend training session in group for learning and at times, were unable to cover all subjects in detail in limited period. But this platform provides us detailed information and we can use it anytime as per our convenience. I am also using videos on the LMS platform during my training sessions with farmers." he added.
Speaking about the tool, Hardeep Desai, Senior Director – Farm Innovations at CottonConnect commented, "The LMS tool has proven to be a very useful tool for capacity building of the GIF projects' field team and farmers. The FFs can easily understand and learn about various agronomic aspects related to cotton crop. The training videos on the platform are also available in local languages, which makes it easy for users to understand and can also be used during farmers training. The tool is accessible at village level and has specially been very useful during these challenging COVID times".
Led by IDH, the GIF is adopting innovative approaches to drive the next level of growth in the Fund. The skill development tool will play a key role in improving the delivery and scale of the GIF program in the country.