On Friday 23th of February IDH launched its new Cocoa Origins Program at the Chocoa Festival in Amsterdam. Cocoa Origin will support users of small volumes of cocoa to become involved in sustainability at the origins of their cocoa supply chain. A call for proposals is open!
In 2010 the Dutch government signed, together with stakeholders in the Dutch cocoa and chocolate sector, a Letter of Intent to reach step by step 100% sustainable cocoa consumption on the Dutch market by 2025.
Most important goal
Cocoa Origins is the next step in reaching this goal. With the slogan 'two thumbs up for the farmers' traders, producers, processors and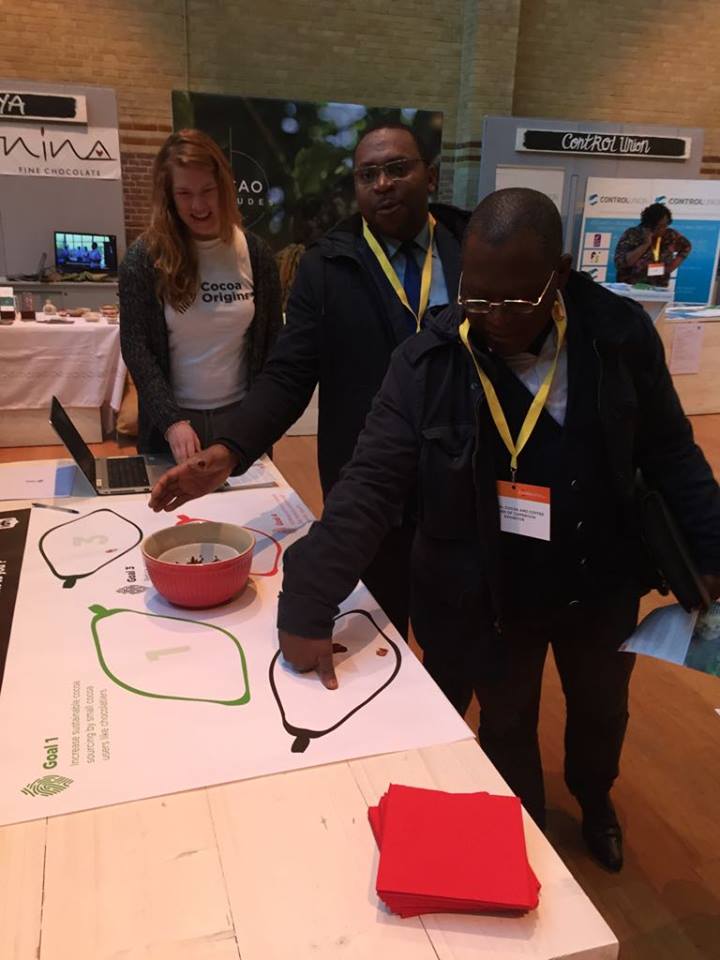 other visitors were invited to dip their thumb into liquid chocolate and vote for what they see as the most important goal for Cocoa Origins to reach. Most votes went to 'increase profitability of cocoa farming', followed closely by 'increase community benefits'.
Cocoa Origin aims to establish stable commercial relations between cocoa producers and cocoa users and improve sustainability at farm and community level. The first information meeting was well visited and the official launch by Joost Oorthuizen applauded by the conference participants. The program, funded by Ministry of Agriculture, Nature and Food quality will run until the end of 2020. For more information on proposals visit Cocoa Origins.