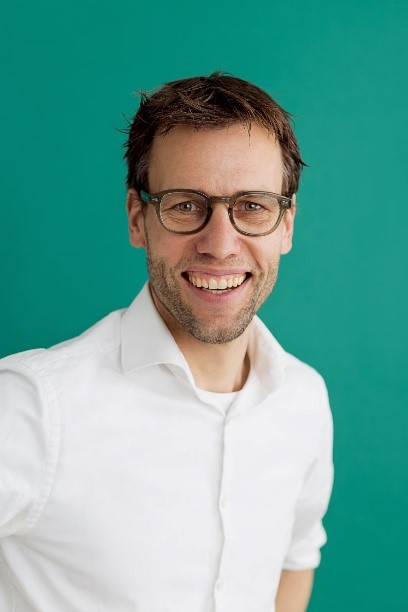 Arjen Boekhold becomes the new chair of the DISCO Steering Committee after he started in this new role last month. As a chair, Arjen will be responsible for convening and chairing the Steering Committee meetings, and representing the Steering Committee to the secretariat, DISCO partners and other stakeholders in the national and international cocoa sector.
Arjen has over 17 years' experience in developing sustainability strategies with supply chain partners and game changing transformations in (tropical) supply chains, especially within the cocoa sector. Arjen works as an independent consultant under the name Game Changer Unltd. (www.gamechanger.eu) where he inspires and assists parties in creating solutions for social, ethical and environmental issues.
Introducing words from Arjen to the DISCO partnership:
After working with, or within, each of the subsectors in the cocoa and chocolate-industry, it feels like a great opportunity to cooperate now with the collective Dutch sector to translate a shared vision for change into concrete action for impact. As time is ticking to reach the common goals of DISCO successfully, no-one should wait for others to take the first next step. And, as Robert Kennedy once said wisely: "...if our times are difficult and perplexing, so are they challenging and filled with opportunity." I'm looking forward to grab these opportunities together with you in the coming period!
The role of chair was vacant since Martine Olijslager left Nestlé and therefore also her role as a chair in the Steering Committee. Arjen joins the Steering Committee as an external chair since he is not working for one of the signatories within DISCO. In June Arjen will contact all signatories for a further (re-)introduction.
The Dutch Initiative on Sustainable Cocoa is a sector agreement between cocoa trading & processing companies, chocolate manufacturers, retail, government, civil society organizations, service providers, and knowledge institutes active in the Dutch cocoa and chocolate sector. They aim to enable cocoa farming families to earn a living income, end cocoa related deforestation and forest degradation and contribute to ending all forms of child labour. The initiative covers all cocoa and cocoa products imported into the Netherlands which accounts for approximately 20-25% of the cocoa traded globally.