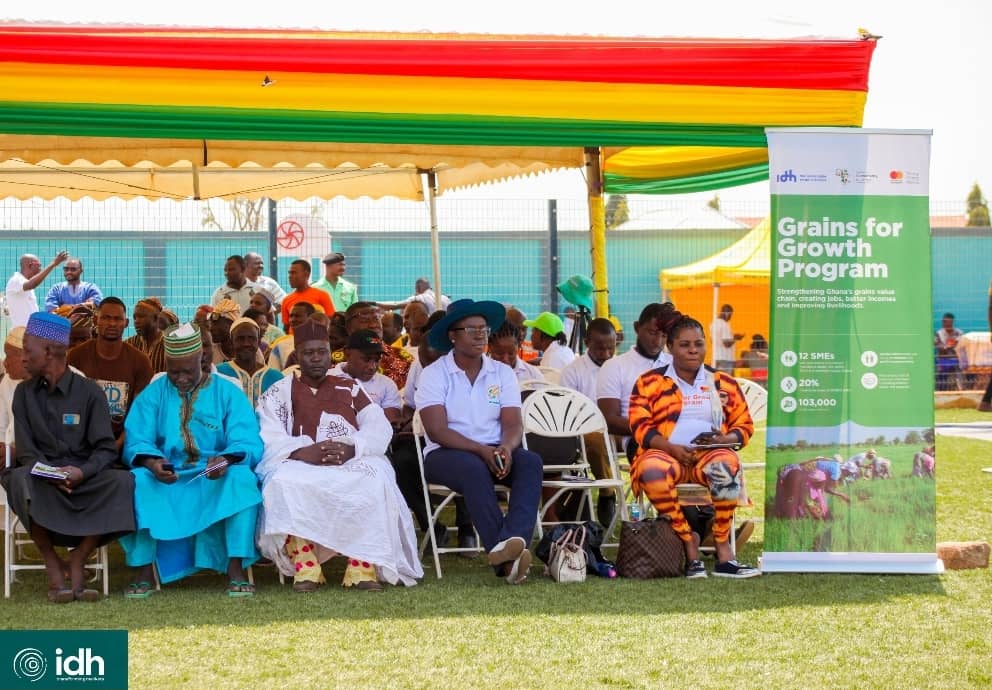 Recently, the IDH Ghana Team helped to co-organize the country's Rice Fair. Key stakeholders in the public and private sector came together to promote the production and consumption of locally produced rice, explore job creation with a focus on women and youth, showcase technologies that increase production and harvest efficiency, and ultimately convene and strengthen partnerships at the industry and policy level to build a sustainable network and collaboration for expanding the country's rice sector.
This was done as part of the Grains for Growth program, where the goal is to develop inclusive, and economically viable grain-supply chains in Ghana that will offer employment and entrepreneurship opportunities, contribute to better incomes and improve livelihoods of farmers, especially women and youth. Below we'll outline key challenges the industry is facing and the solutions that stakeholders discussed at the Rice Fair.
Regional Industry Challenges and Proposed Solutions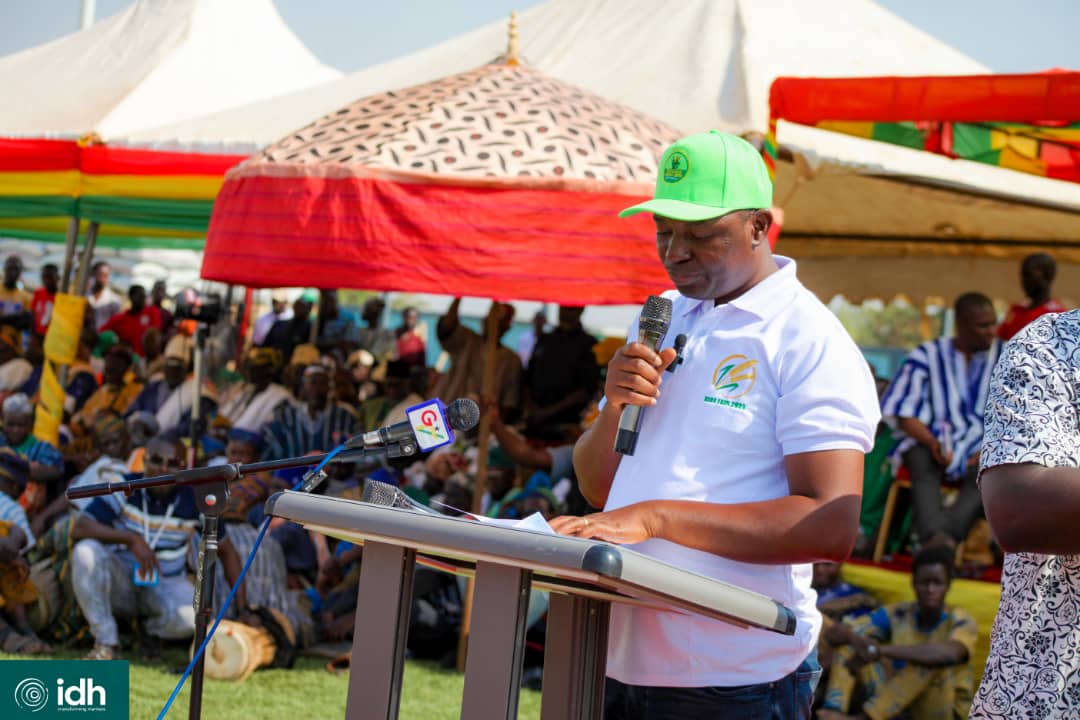 Challenge 1, Climate Change impacting yields
Ghana currently consumes about 1.5 million metric tonnes of rice annually, with approximately 50% being imported due to unpredictable quality and quantity of yields. This is largely due to climate change affecting rainfall patterns in a region where most smallholder farmers practice rain-fed agriculture.
Solution
To harness the potential of the sector, key investments are required, specifically in irrigation technology to ensure production and quality can be maintained throughout the entire year. Yields gained from irrigated crops are higher quality and double the volumes gained from rain-fed farms (3.5 to 4 MT per acre compared to 5.9 to 7 MT per acre gained from irrigated fields.). There is vast arable land in the country that can be used for irrigation farming, and with significant investment and capacity building, this potential will be actualized.
Challenge 2, Input prices
Ghana currently relies heavily on global markets for fertilizer supply – a crucial input for a successful harvest. The Russian-Ukranian conflict disrupted the global supply chain and food distribution which was felt in Ghana since the country mainly relies on fertilizer imported from these countries.  Before the conflict, shipping a 40-foot container from Europe to Ghana cost $1,800 USD but this has increased significantly to approximately $22,000 USD. The high prices have impacted farmers' ability to scale production, or even produce grains. Continuous depreciation of the local currency against the US Dollar increases the amount required to import fertilizers which are passed on to the farmers. This results in increasing the cost of production for farmers, reducing scale of production, and subsequently decreases incomes for smallholder farmers.
Solution

As a producer of oil, Ghana has the potential to leverage this advantage to produce agriculture fertilizers. Ammonia is a by-product of petroleum and is used to produce nitrogen for agriculture fertilizers. Political will from the government is needed to champion this, and when fully explored, this will be a game changer for agriculture in the country. There is also a need to explore other alternatives to the use of synthetic fertilizers, such as regenerative agriculture that regenerate soil fertility, requires minimal to no use of chemical fertilizers, is less costly, and climate friendly. Sensitization and specialized support is required to promote these farm technologies.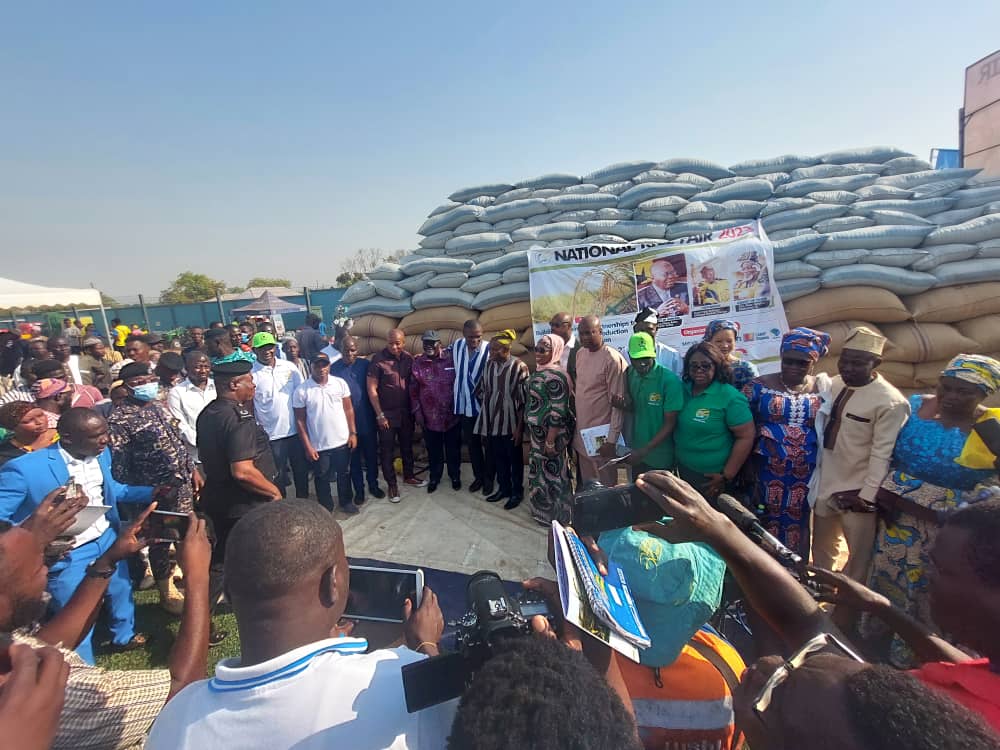 Challenge 3, Lack of financing to strengthen the Industry
Financial institutions consider agriculture as high-risk and generally shy away from it. There is high interest rate on loans, and stringent demands which deter farmers and agri-business to access loan opportunities from banks. These loans are needed to scale farming operations, invest in standard equipment/machinery that will help increase production, improve quality and facilitate access to premium markets.
Solution
Private and public sector must share the responsibility of increasing investment in this industry. More sensitization and capacity building is required for financial institutions to understand the sector better and tailor bespoke packages that meet the needs of different stakeholders. More funding allocated to rice production helps to strengthen the entire rice value chain, creating entrepreneurial opportunities and job opportunities to women and youth, ultimately aiding in regional food security.
More sensitization and publicity is needed to highlight available opportunities and initiatives for stakeholders to explore. Some platforms that key stakeholders can explore to meet their financing needs include initiatives from the Government such as the Interest Rate Subsidy initiative (IRS) that seeks to grant 50% subsidy on the interest rate of loans from financial institutions/banks (applies to rice farmers), and the Outgrower and Value Chain Fund (OVCF) that seeks to provide funds through local banks for smallholder farmers along agriculture value chains.
Challenge 4, Low support from the government
Though a high-income industry when potential is fully harnessed with the right structures and equipment, the rice sector has not received the much needed attention from government. Recent government budget for rice was  $29 million USD which is insufficient to develop a sector that is competent enough to meet the demands of a country that consumes in excess of $1 billion USD worth of rice annually.
Solution
Government policies need to shift to subsidize farming technology and give tax exemptions to facilitate the introduction of efficient machines and interest in rice farming. This would enable farmers to make sufficient income to support themselves and their families. There should also be investment in water dams to ensure access to water for irrigation purposes.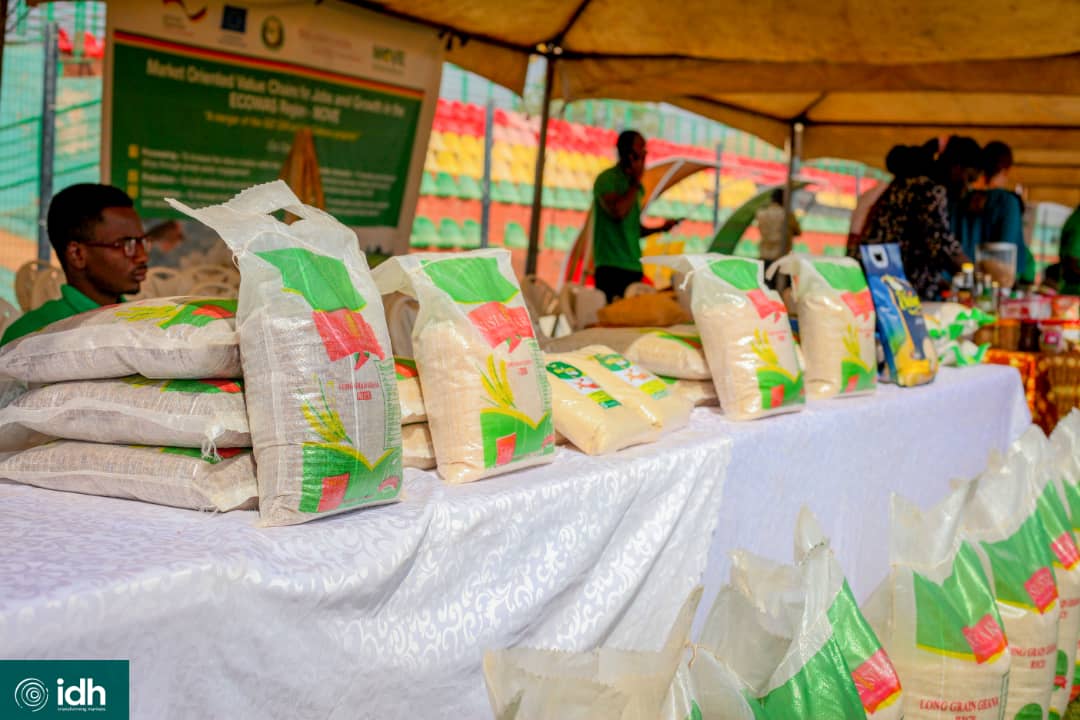 Challenge 5, Consumer preference
Currently, consumers in Ghana prefer foreign rice brands because they offer high quality, cheaper alternatives that are easily accessible, have better taste and texture (long grain), and in some cases, minimal packaging.
Solution
Consumer preferences shift over time based on exposure and trends. Local rice brands are increasingly improving their branding, accessibility, and taste, but more exposure and promotion is needed to educate consumers on the available varieties and importance of local consumption. They also need to be more accessible. Investment is required to ensure that local agri-business can leverage on economies of scale in production to reduce prices.
The promotion of parboiled rice mainly produced by women farmers and processors will also ensure that job opportunities are created for women. An outright ban of imported rice is currently impossible due to the high demand and limited supply of local production. The Government of Ghana has, however, introduced an initiative that require importers of rice to source a quantity of locally produced rice in addition to what is imported.
Challenge 6, Land development and land tenure
Traditional Authorities, and men, are generally custodians of land in Northern Ghana. Women are mostly given depleted lands for cultivation of grains on subsistence basis, and available lands require further development which is costly. Lands given to women for farming are also easily reclaimed.
Solution
Continual sensitization is being carried out by SMEs with Traditional Authorities, and husbands of women, to facilitate the access of more lands for women to scale production and produce grains on a commercial basis. The Grains for Growth program team in Ghana will also follow-up on initial engagement and on commitments by the Traditional overlords to make more land is secured and available for more women to explore rice production at scale.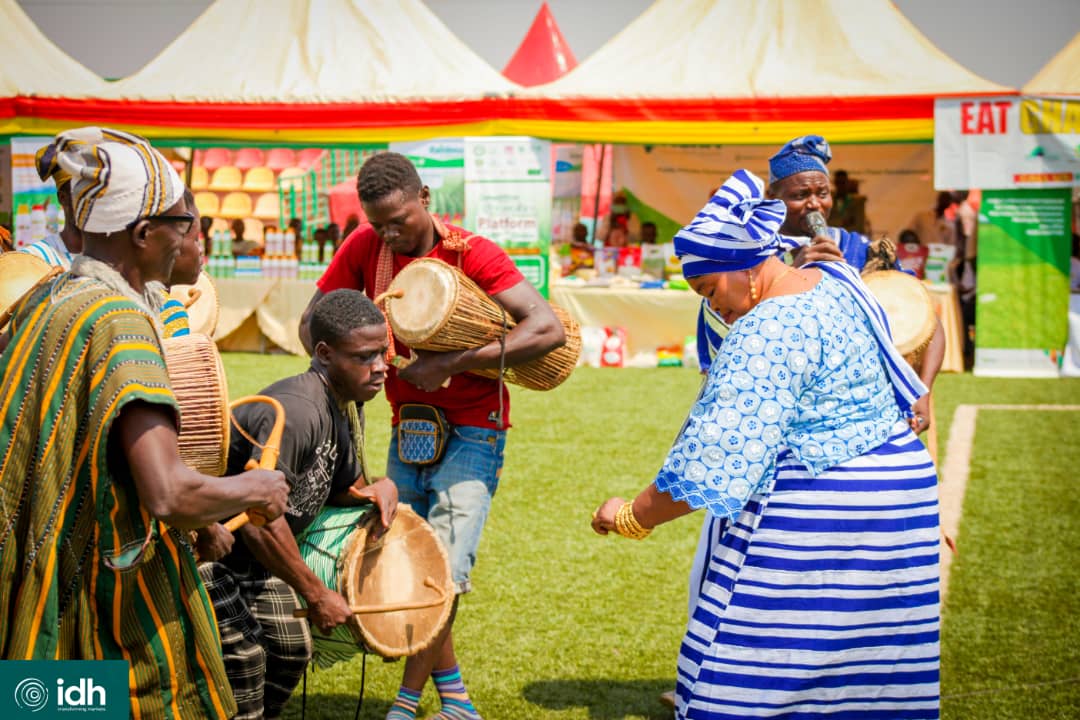 The Outlook
This industry and region is ripe with opportunity to seize its potential when it comes to producing rice locally. That's why IDH is so enthusiastic about the Grains for Growth Program in Ghana. As an organization that works with partners towards transforming food systems to be more economically, socially and environmentally sustainable, Ghana's rice industry is a prime example of work in progress towards strengthening food value chains to sustain local consumption.