The first Multi-Company Collective Bargaining Agreement (MCCBA) in the Vietnam seafood sector was successfully signed among the five local seafood producers and exporters in Ca Mau province.
This collective agreement, signed 28 October, 2022, covers more than 8,000 employees across five seafood producers: Minh Phu group, Camimex, Thadimexco, Seaprimexco and Seanamico. This milestone was achieved through collaboration between the local partners Vietnam General Confederation of Labour (VGCL), Provincial Trade Unions, Vietnam Sustainable Shrimp Alliance (VSSA), the industry and CNV internationaal (first pilot phase), and convened through IDH.
Outlined in the agreement are key benefits, rights and responsibilities of employers, employees and the grassroots trade unions. Feedback of the local seafood producers attending the signing showed a strong commitment to provide their workers with better benefits than the existing regulations and improving working conditions to either attract more new employees or stabilize the existing labor force for sustainable development.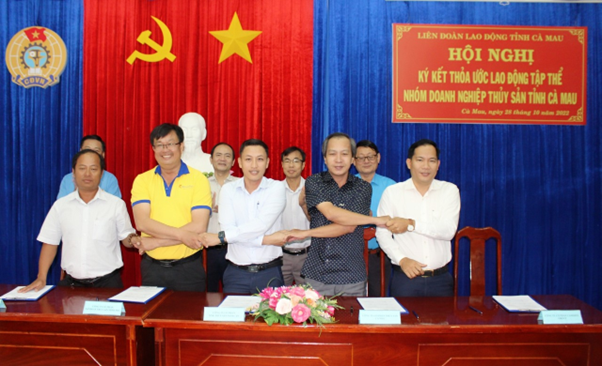 Key points addressed in this MCCBA:
parties in this agreement do not use unfair competition in recruitment of labor

creating good conditions for employees to build capacity and work skills

improving working conditions: temperature, air, work protection, facilities for pregnant women 

increasing benefits for workers:  quality of shift meals, 13

th

month wage, and more

commitment to paying their employees a higher wage than the minimum wages
The MCCBA covers working conditions, safety at work place, rest and social welfares... we are very pleased to have a common agreement with these first five companies and that may reflect the good social responsibility of the local seafood enterprises. However, we need to expand the MCCBA's members within the Ca Mau province and the impact of this collective agreement should be up scaled.
About the industry in this region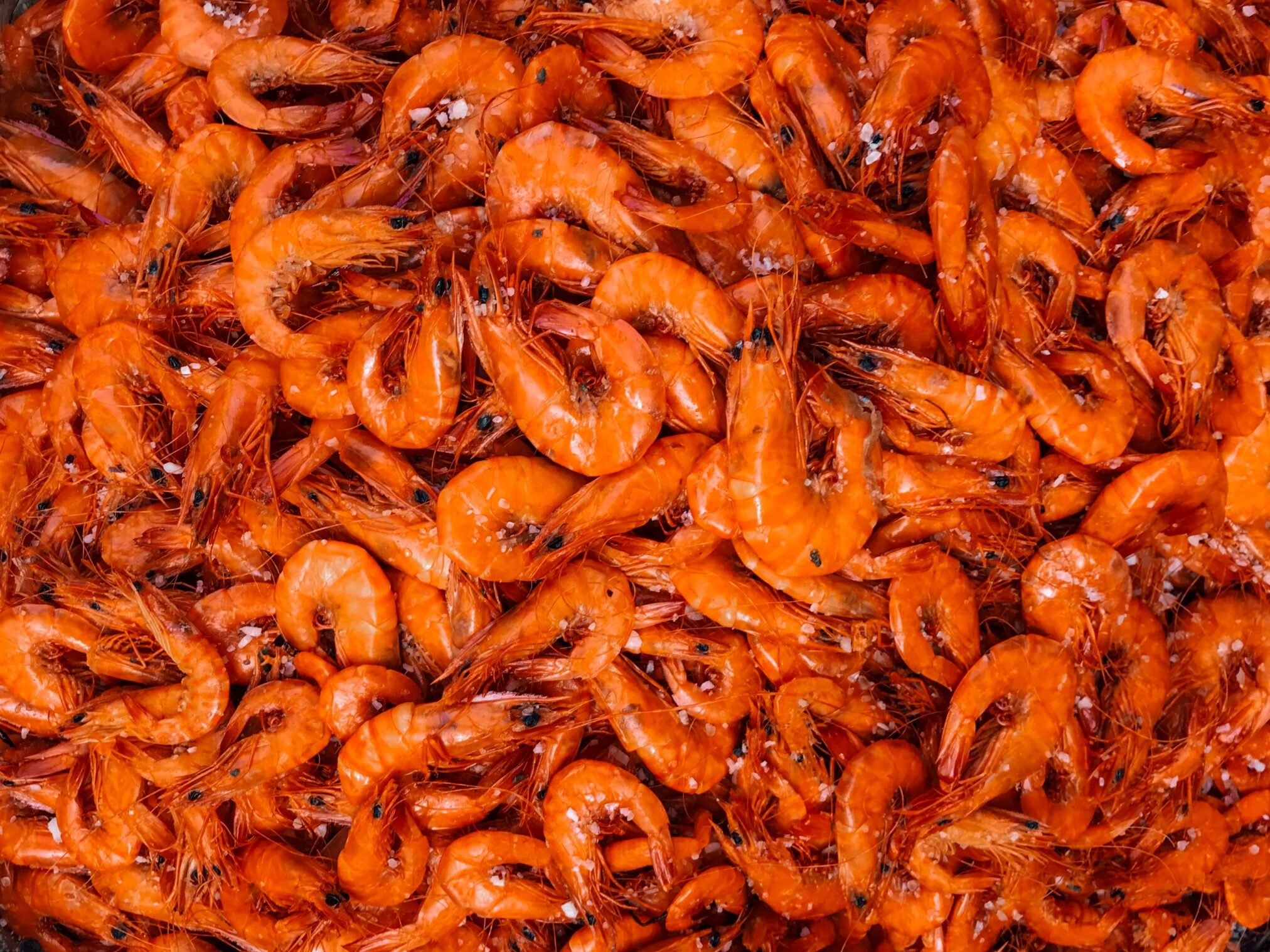 Shrimp aquaculture in Ca Mau province accounts for 30% and 45% in terms of total shrimp production volume and farming area respectively in the Mekong Delta. Annual export of shrimp in the province is about USD 1.0 billion. This sector provides incomes and livelihoods for over 50% of the Ca Mau province's population (app. 1.2 million) and accounts for 30% of the provincial GDP.
Presently, the province has 40 seafood processing companies that create jobs for approximately 20,000 employees in seafood processing industry. In general, the aquaculture sector in seen to have relatively good industrial relations compared to other sectors in Vietnam, however, some issues relating to employees' overtime work, unfavorable working condition (cold, wet, smelly), late payments for trade union fees, and high turnover rates exist in some companies.
The local trade union, industry and government recognize the importance of this MCCBA in supporting and stabilizing the labor force, enhancing industrial relations, attracting workers, uniting companies in the province and building a better work environment. IDH's role going forward is to monitor, evaluate and expand the MCCBA's members, ultimately, creating a ripple effect in the industry and local economies.
More on Living Wages