IDH, the Sustainable Trade Initiative has been working in Belgium since 2018 to convene actors for the purpose of making their supply chains more sustainable.
IDH works with businesses, financiers, governments and civil society to accelerate sustainability in international supply chains. The three pillars of our operation are global and local convening, learning and innovation, and co-financing. In other words, we bring together influential partners, leverage investments and share knowledge and insights with the goal of realizing sustainable trade in global value chains. We believe that action-driven coalitions will drive impact on the Sustainable Development Goals and create value for all.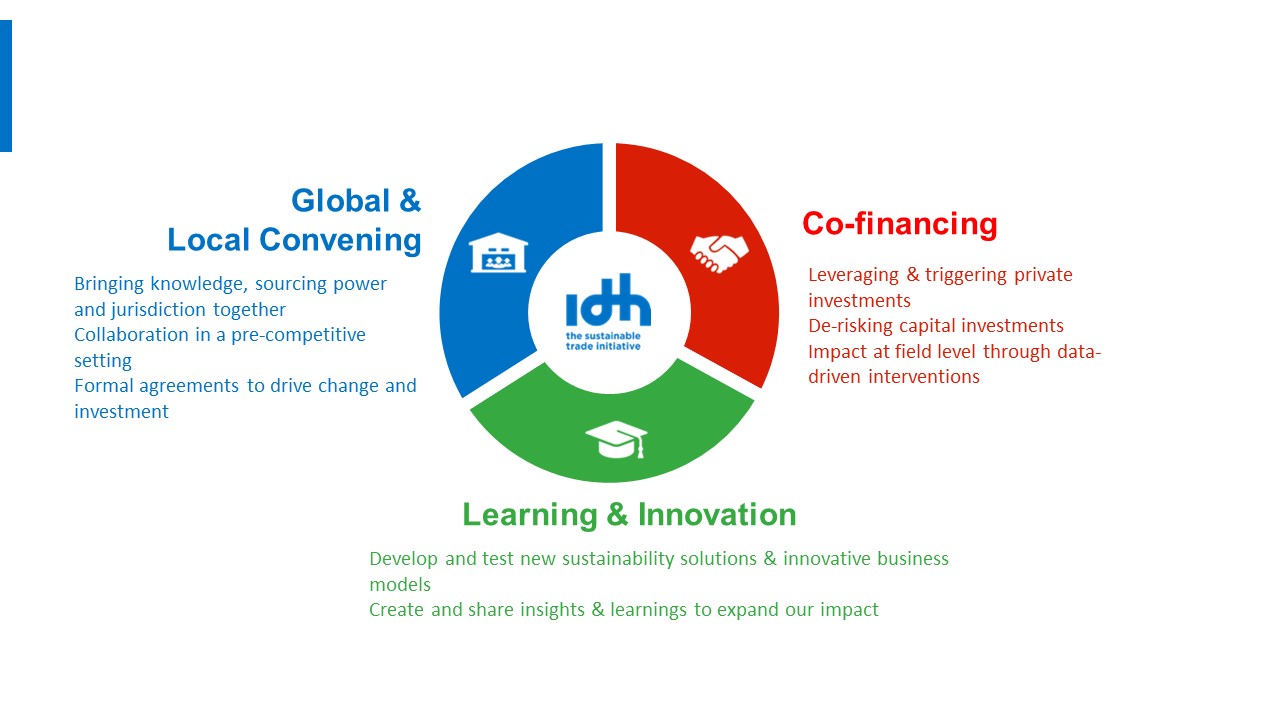 History and main activities
The Belgian IDH office was established in December 2018, when the Belgian government appointed IDH to manage the Beyond Chocolate Program. This multi-stakeholder partnership aims to make the Belgian chocolate sector more sustainable, bringing together over 60 important actors along the cocoa supply chain. The Belgian office has continued to manage the program, while also expanding to other activities, such as the development of a Belgian sustainable banana initiative.
Find out more about Beyond Chocolate
Beyond Chocolate is the Partnership for a sustainable Belgian chocolate industry. Partners in the initiative are working to end deforestation, stimulate education for future generations and provide a living income for cocoa growers.
Find out more here.
The team in Belgium
Currently, three IDH staff members are based in Belgium. As country director, Els Haelterman coordinates the Belgian office. Apart from that, she is also head of international partnerships and fundraising. Program Manager Charles Snoeck and Program Officer Marloes Humbeeck focus most of their activities on the Beyond Chocolate Partnership, but also look for other sectors in which to promote sustainable value chains.
Skip partners carousel
Our funding partners
IDH the Sustainable Trade initiative receives core funding from the Dutch, Swiss and Danish ministries of foreign affairs. The Beyond Chocolate program is funded by Belgian Development Cooperation.