3.5 million tons of black tea is produced annually by millions of tea workers on tea estates and hundreds of thousands of smallholder farmers make up a significant portion. The market share of sustainable tea production of IDH's program partners is approximately 30%. The countries covered by IDH's tea program are Malawi, Tanzania, Kenya, India, Rwanda, and Vietnam. Across these geographical areas, issues and solutions vary widely. Sustainability issues that we focus on are living wage, smallholder profitability, health and safety, and gender.
IDH has been active in the tea sector since 2008. Over the years, pre-competitive collaboration has grown remarkably. IDH offers several platforms for multi-stakeholder partnerships that are relatively new to the tea industry and that address complex issues.
In Malawi, IDH has brought together over 36 organizations in the Malawi Tea 2020 program, to work towards a living wage in the tea sector.
The trustea program in India, which was co-developed by IDH, is the largest tea verification scheme in the world, and has reached a critical mass with 41% of the total Indian production being trustea verified.
In Kenya, IDH convenes the Gender Empowerment Platform, to work on sensitive gender issues, with 80% of Kenya tea producers participating. IDH believes that these partnerships are essential to create real systematic change in the tea industry and will soon be the new norm.
All stakeholders are still learning how to work together within these partnerships. For next level market transformation more investments in these partnerships are required, as well as more involvement of origin governments.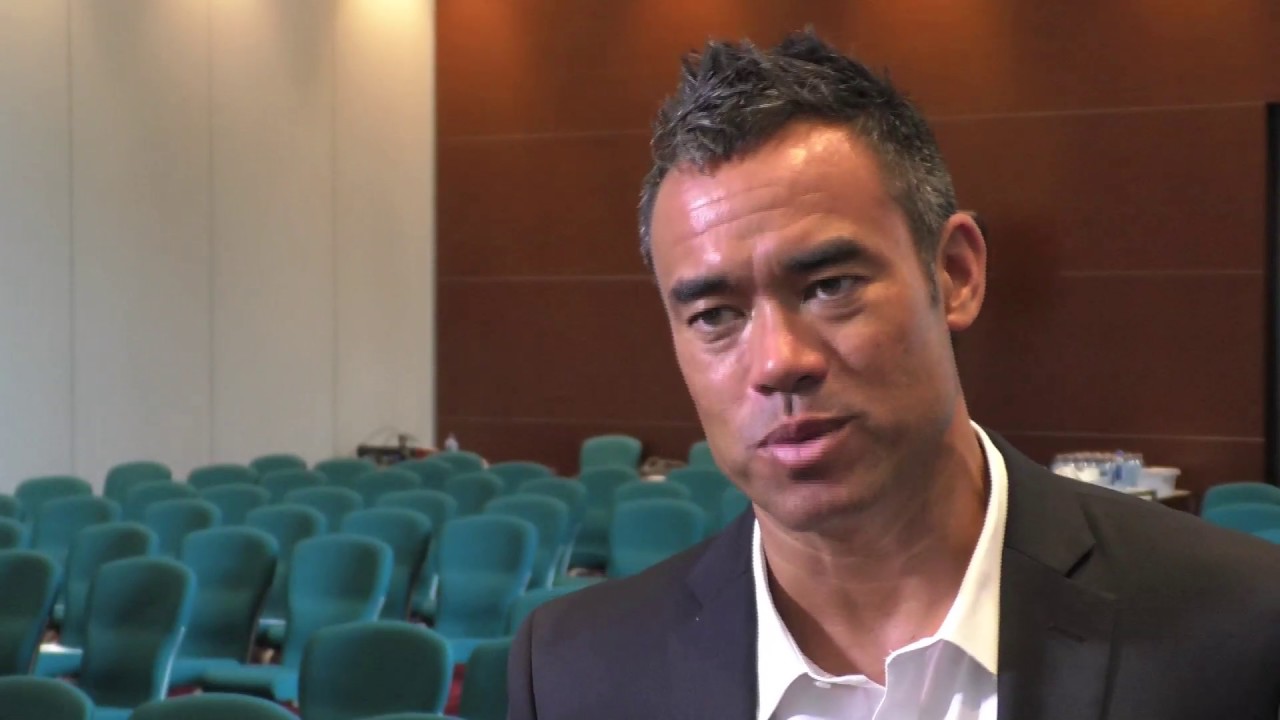 Change in Business Practice - Private Sector Investment Ratio

The development of a unique and transparent price-discovery model has been one of the key innovative activities during the last year. In collaboration with Accenture Development Partnerships, IDH and Oxfam developed the model. The aim is to help the Malawi tea industry move towards a living wage. This model makes visible the impact of buyers and producers on living wage in Malawi. Already some tea-buying companies, including Unilever, Tata Global Beverages and Taylors of Harrogate, are testing the model, which puts living wage at the core of their procurement team discussions. IDH started negotiations to get the model fully implemented in 2018 in the buyers and producers' procurement practices, and as such help the Malawi tea industry move towards a living wage. The current living wage gap is 43% (calculated by the Malawi Tea 2020 Wages Committee; Richard & Martha Anker), as it was last year. Despite high inflation and the difficult macro environment for tea estates, the living wage gap has not further deteriorated. Another milestone is the success of the domestic sustainability initiative trustea in India, which has reached the critical mass of 41% of the total Indian tea production being trustea verified, accounting for more than 50% of the domestic market bought by Tata Global Beverages, Hindustan Unilever, and Wagh Bakri. IDH also brought about change in Tanzania, where a quality bonus payment system is implemented by Unilever, which has enabled farmers to improve their tea quality and reach a 30% income increase compared to previous years. We now focus our attention on what else we can do to lift farmers out of poverty. In Rwanda, we are seeing improved productivity at both farm and factory level due to improved agricultural (through FFS) and business practices, and the factories are now more professionally run businesses. In Vietnam, together with the government (MARD) and the Vietnam Tea Association and its key members, we supported an innovative approach for management of agrochemicals in tea production. Farmers are now supported in sustainable use of agrochemicals, and the spraying responsibility is institutionalized at the tea processing level.

Change in Sector Governance - Satisfaction about the effectiveness of multi-stakeholder processes

Uptake of program partners target 2020

41

In 2017, IDH convened the Gender Empowerment Platform in the Kenyan tea industry, where we work on sensitive gender issues with 80% of Kenya tea producers and civil society partners. We have started conversations to move the needle on gender and gender-based violence issues in the Kenyan tea sector. Next to that we started two field-level projects on tea plantations to prevent and respond to gender-based violence, and to increase women in leadership and financial literacy. Two more projects are in development. The Gender Empowerment Platform was launched at TEAM UP 2017, which took place for the first time in Africa (Kenya). 100 representatives from tea producers, packers and development organizations were present at this annual sustainability tea event organized by IDH and ETP. In Malawi, we discussed progress on closing the living wage gap and the impact of the price-discovery model with all stakeholders. And through our support, the Tea Association of Malawi (TAML) launched an industry-wide gender policy for the tea sector in Malawi. In Vietnam, IDH focused on creating a discussion about sustainability issues and the use of agrochemicals. For this purpose we convened the Tea Discussion Group, a body of public and private actors in the tea industry. We also worked closely with the Vietnamese Ministry of Agriculture and Rural Development to develop the National Sustainability Curriculum (NSC), to give guidance on the responsible, effective and legal use of agrochemicals. The NSC is being adopted by government extensionworkers in their training approach. Together with the Plant Protection Department, we also developed a mobile application to guide farmers on the legal and proper use of registered agrochemicals in Vietnam. This app will be piloted in 2018. During the reporting year, we also conducted a broader study in Tanzania to determine challenges and opportunities for tea smallholders; in India, the next version (9.0) of the Plant & Protection Code (PPC) was made available by the Indian Tea Board.

Field Level Sustainability - Number of producers/workers/ community members trained

272,900 people (producers, workers, community members) have been trained on key subjects for sustainable production, environmental and social sustainability issues. Most of these are women (140,919), while 93,880 were men. For farmers, training was offered on smallviolence and human rights awareness, and on tree planting and woodlot planning. In Assam, India, we partnered with UNICEF and the Ethical Tea Partnership to support the positive development of 104 tea estates by ensuring adolescent girls have the knowledge, skills and confidence to protect themselves, increase the options open to them, and enable them to make informed decisions about their future. By forming a protective community-based safety net through Child Protection Committees, community members are equipped with skills to protect children from violence, exploitation and abuse. To date, we reached 33,167 adolescent girls through Adolescent Girls' Groups. They attended weekly sessions, workshops and exposure visits to help them fulfil their potential and better protect themselves in future. Approximately 30,000 community members are equipped to protect children from violence, abuse and exploitation through meetings and raising awareness in the community. We are getting close to sustainability initiative trustea's target, and the focus moving forward will be on ensuring trustea is fit for the future. We are making progress: since the start of the trustea we've reached 500,000 workers and 36,000 small tea growers to foster a culture of sustainable tea. In Malawi, the estate sector invested millions in replanting, factory refurbishment etc… 50 farmer field schools are now up and running, and 1,500 farmer groups and 173 village savings and loans groups were established. Collectively, these activities led to increased yields and improved quality, greater resilience overall, and the ability to invest in the future, with 73% of the farmers creating new sources of income.
In 2017, as part of our work in the Malawi 2020 Coalition, we worked collaboratively with IDH, ADP and Will Battle to develop the 'Price Discovery Tool' - an innovative model which enables buyers to see whether the price they pay for their tea would cover a contribution towards the cost of a living wage. In 2018 we look forward to the model being taken up for use by buyers and producers so that workers can at last see a much needed uplift in their take-home pay in Malawi's Tea Industry.
IDH has been working with partners in the tea industry to address gender and gender-based violence. This led to the establishment of the Gender Empowerment Platform (see text above). IDH also encouraged and helped the Tea Association of Malawi (TAML) to launch an industry-wide Gender Equality, Sexual Harassment and Discrimination Policy approved by all estates in November 2017 and launched in December. 350 management members were trained on the implementation of this policy. In India, IDH supported UNICEF in making (young) women less vulnerable to violence, abuse and exploitation, by equipping them with knowledge and skills, and making them aware of the support they can call on. The program reached over 33,000 girls and more than 30,000 community members in 100 tea estates.
Innovation
The finalization and sign-off on the Malawi Tea 2020 living wage price-discovery model has taken longer than expected. It requires a lot of management time to convince the sector buyers and producers to apply the model in the tea industry.
Government support
In trustea, it remains challenging to work with the Indian government, especially now the program has reached a critical mass. This had delayed the registration of trustea as an independent entity. However, formalizing the support of the Indian government continues to be important to the long-term success of the program.