About investment finance
IDH Investment Management B.V. was established in 2019 as fund manager of the IDH Farmfit Fund. As part of the investment finance team, you'll be involved in making sure this fund really delivers impact for smallholder farmers.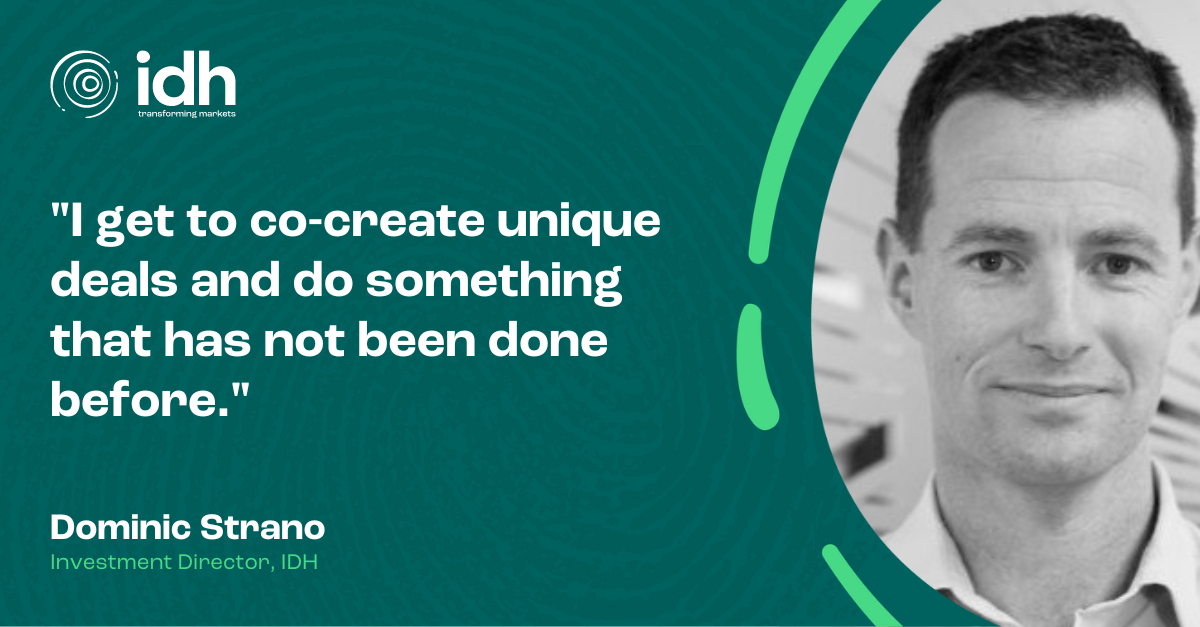 Globally, around 270 million smallholder farmers are deprived of essential services to properly develop their farming systems and increase household incomes. In Africa, regional food security for the rapidly growing population depends on the successful integration of smallholder production in regional value chains. This requires companies, civil society and government to work together, develop business models and forge new supply chain collaborations.
IDH Farmfit Business Support drives this transformation by supporting companies and financial institutions to analyze, innovate, and scale up their smallholder business models. Drawing on the lessons from analyzing and supporting 100+ companies, the Farmfit Intelligence Center generates strategic insights into best practices and key success factors in smallholder inclusion. To scale up smallholder business models, the IDH Farmfit Fund will invest in smallholder value chains through companies, such as commodity traders, service providers and financial institutions. By taking high risk positions, the fund aims to incentivize both banks (development and commercial banks) and supply chain companies to move beyond their comfort zones and invest sizeable amounts in innovative farmer financing structures. The objective of the Fund is to improve the livelihoods of at least 3 million farmers and make farmer finance a mainstream investment class. As an investment finance professional, you'll be directly contributing to this.
We're a small start-up, which means you'll get the chance to contribute your expertise in lots of different ways. There's no such thing as a typical day – only new puzzles to solve. The team is very hands-on, with a "can do" attitude and a strong ethic of helping each other out. You'll work closely with the Farmfit Business Support team, IDH program managers, investment officers at (development) banks, and key staff from supply chain companies.
As an investment professional, you'll have the opportunity to:
– Achieve impact and real change for smallholder farmers
– Design models to accomplish our goals
– Transform the market by being ambitious and solving complex problems