Watch the recording of the live stream at Davos
Session held on Tuesday 21 January 2020, 12.30 – 14.00 CET
Current finance to smallholder businesses shows an investment gap of around USD 170 billion, with huge consequences for the sustainability of global food supply and the environment. We need to unlock the power of capital markets to overcome this challenge.
In the session 'Smallholder finance as asset class', at the World Economic Forum 2020, a C-suite of banks, companies, and high government representatives come together to be part of the start of this new approach to farmer financing.
Watch the recording of our live stream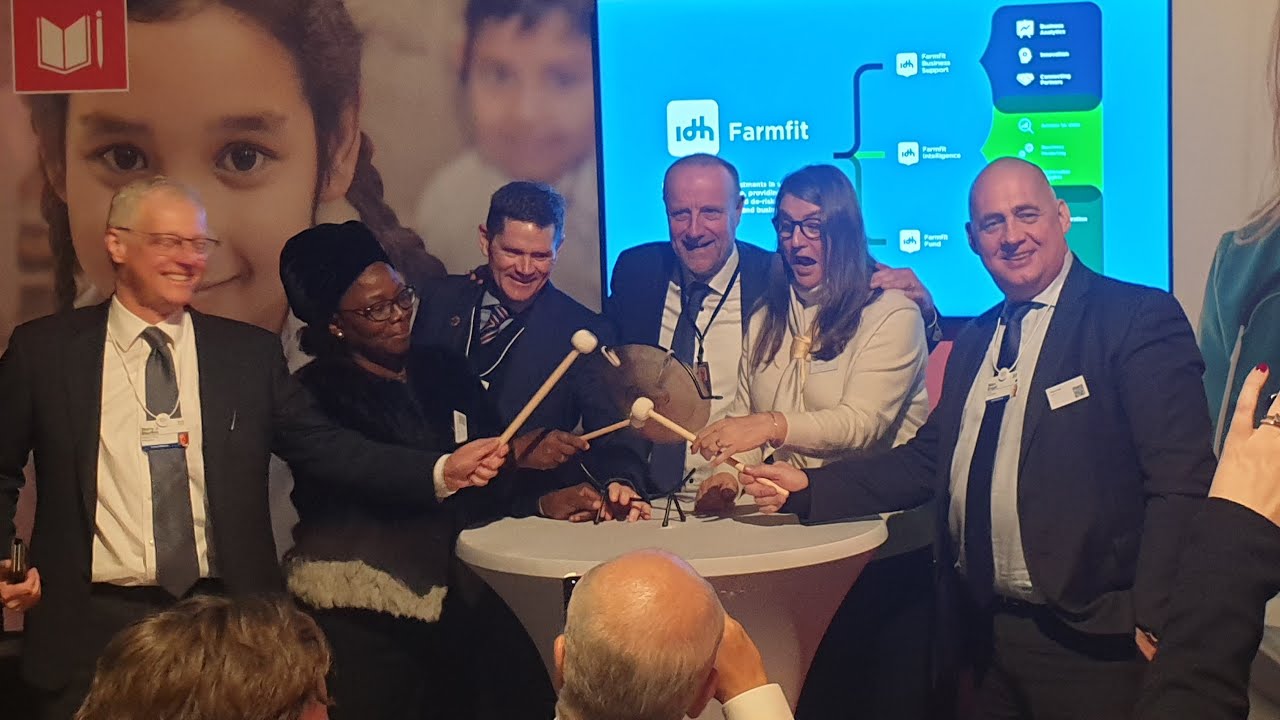 Her Majesty Queen Máxima, in her role as UNSG Special Advocate for Inclusive Finance for Development, and Honourable Minister Alexander de Croo, Deputy Prime Minister and Minister of Finance and Development Cooperation of Belgium, will open the session. The interactive discussion will be moderated by David Nabarro, Strategic Director, 4SD and is an open dialogue for all participants. Other speakers include Joost Oorthuizen, Executive Director, Chairman of the Executive Board, IDH; Marc Engel, Chief Supply Chain Officer, Unilever; Roel Messie, Chief Investment Officer, IDH Farmfit Fund; Berry Marttin, Member of Executive Board, Rabobank; and Magapa Ngako-Phaweni, Managing Director, Wensleydale Farms.
We will discuss the financing needed and investment opportunities for over 500 million smallholder farmers to enable them to continue to produce the world's food supply, sustainably. These smallholder farmers produce two thirds of the global food requirements and 40% serve global value chains. They are often financially excluded and unable to invest in their farms.
We are proud to launch IDH Farmfit together with our partners including Rabobank, Unilever and Mondelēz during the session in Davos. The IDH Farmfit Fund is the world's biggest impact fund for smallholder farmers. Starting with EUR 100 million, the IDH Farmfit Fund is expected to catalyze up to EUR 1 billion of commercial investment into smallholder farmers in developing countries. These critical investments, coupled with improvements in smallholders engagement models of companies through Farmfit Business Support and robust data and best practices through Farmfit Intelligence will transform the lives of millions, dramatically improving smallholders ability to mitigate the impact of climate change while earning decent incomes.
Curious to learn more?
Visit IDH Farmfit
Her Majesty Queen Máxima of the Netherlands

In her role as UNSG Special Advocate for Inclusive Finance for Development

Hon. Minister Alexander de Croo

Deputy Prime Minister and Minister of Finance and Development Cooperation, Belgium

Former CEO of IDH (2008-2020)

Berry Marttin

Member of the Managing Board

Rabobank

Magapa Ngako-Phaweni

Managing Director

Wensleydale Farms

David Nabarro

Strategic Director, 4SD

Moderator

Chief Executive Officer IDH Invest

IDH Investment Management