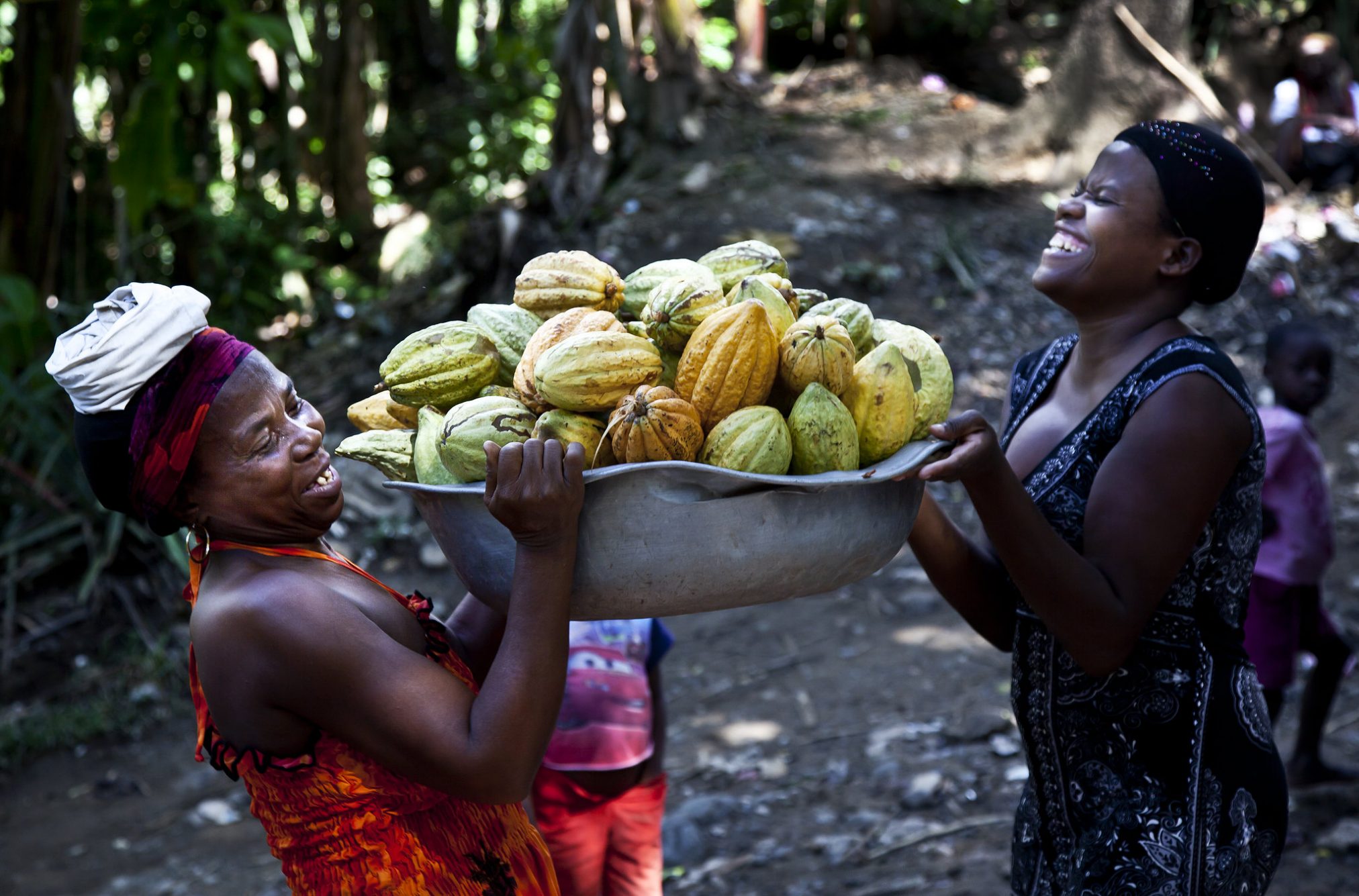 © Marcin Szczepanski
What has been achieved by the Beyond Chocolate Partnership? What has been done to reach its goal of a more sustainable Belgian chocolate sector? And what are the challenges ahead? Read more about it in our 2019 annual report.
One of the biggest tasks of the year was the development of the 2019 Accountability, Monitoring and Evaluation (AME) framework. This framework, created in collaboration with consultant C-lever.org, will help track the progress of the partnership. The report sketches out the way the AME framework came to life through close consultation between all partners. You can find the entire AME Framework in Annex A.
Once the AME framework was completed, it was time for the partners to report on their progress. We are pleased to say that the vast majority of partners has reported, showing that about 50% of the cocoa used for couverture chocolate production in Belgium, is sourced in compliance with at least one certification standard or corporate sustainability program. This means we are halfway to our 2025 goal. Of course, a lot of work remains to be done. However, these results already indicate that Beyond Chocolate signatories are making significant efforts.
In 2019, the Beyond Chocolate team also prepared a call for proposals for co-financed sustainability projects. More information is in the report. Discover which projects have been approved on this page.
You can also read more about how Beyond Chocolate partnership aligns with other European platforms and the 2019 Beyond Chocolate budget is included.
The annual report is available in English and French. You can download it below.
2019 Annual Report English
2019 Annual Report French