IDH in India has entered into a workplan agreement with Syngenta Foundation India (SFI), under which the organizations will work together on providing service delivery to the farmers in the country.
The agreement was signed by Mr. Joost Oorthuizen, Executive Director – IDH and Mr. Baskar Reddy, Executive Director – SFI.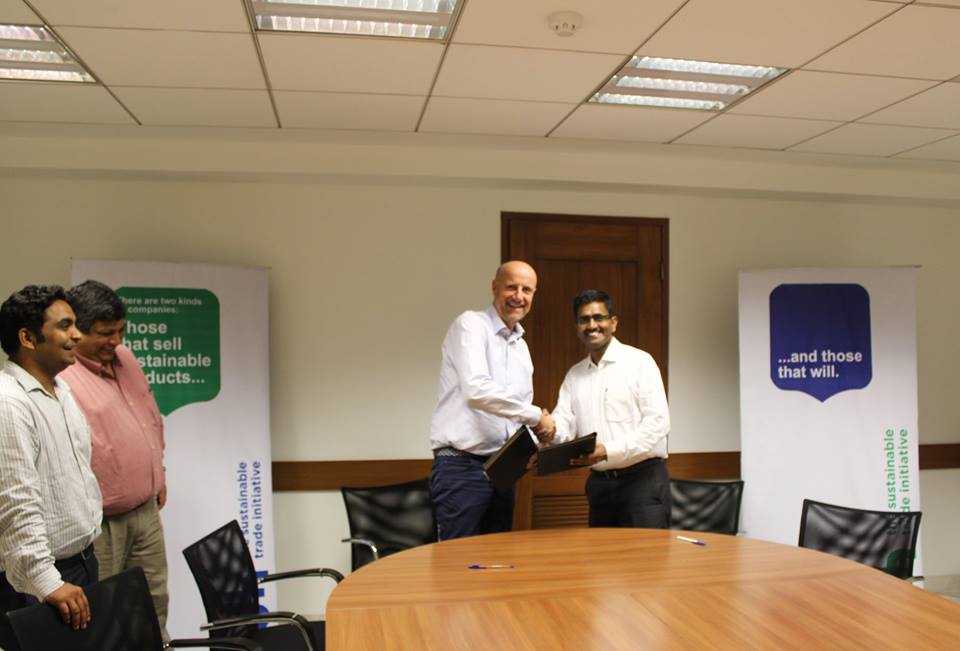 IDH will work together with the SFI towards a common goal of promoting sustainable agriculture by way of access to finance for farm inputs and services; access to quality agricultural inputs; access to market and aggregation support; building awareness on government schemes and providing access to quality agronomic advisory on demand.
For this, IDH and SFI will cooperate on the agri-entrepreneur program by section of agri-entrepreneurs and training them to provide the services to the farmers. They will in turn train the famers on new agricultural technologies, provide advisory support to them, organize learning events, connect them to the markets and provide them with access to finance for farm inputs and services, among others.
IDH and SFI will provide on-going support to the agri-entrepreneur in standardizing all the linkages for them and making them more well-equipped to deliver services to the farmers in their region.