IDH is pleased to formalise its partnership with the Living Income Community of Practice (LICOP), a global cross-sector open learning platform.
IDH has been an active member of the LICOP's Technical and Advisory committees. This partnership is part of IDH's commitment to enable living incomes to be earned by smallholder agriculture families.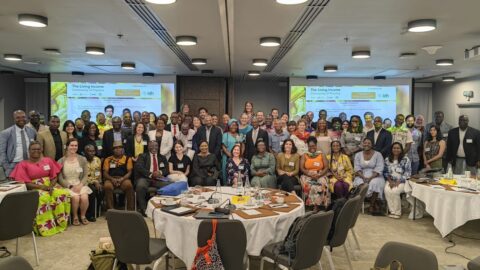 The partnership strengthens the IDH Living Income Roadmap which guides company action to close living income gaps in supply chains.
Together LICOP and IDH aim to accelerate and scale action by public and private sector stakeholders to make living income a reality for smallholder agricultural families worldwide. This includes working collectively to build common understanding and tools to take action, track progress and facilitate learning between farming communities, public sector and industry.
This action learning was the focus of our recently co-hosted event last month in Côte d'Ivoire.