IDH India has signed a Memorandum of Understanding with Rythu Sadhikara Samstha (RySS) – a not-for-profit established by the Andhra Pradesh government to support the transition of 6 million farmers to zero budget natural farming by 2024.
The Memorandum of Understanding (MoU) was signed by Mr. Pramit Chanda, Country Director – India, on behalf of IDH and Mr. Vijay Thallam, CEO – RySS, Government of Andhra Pradesh.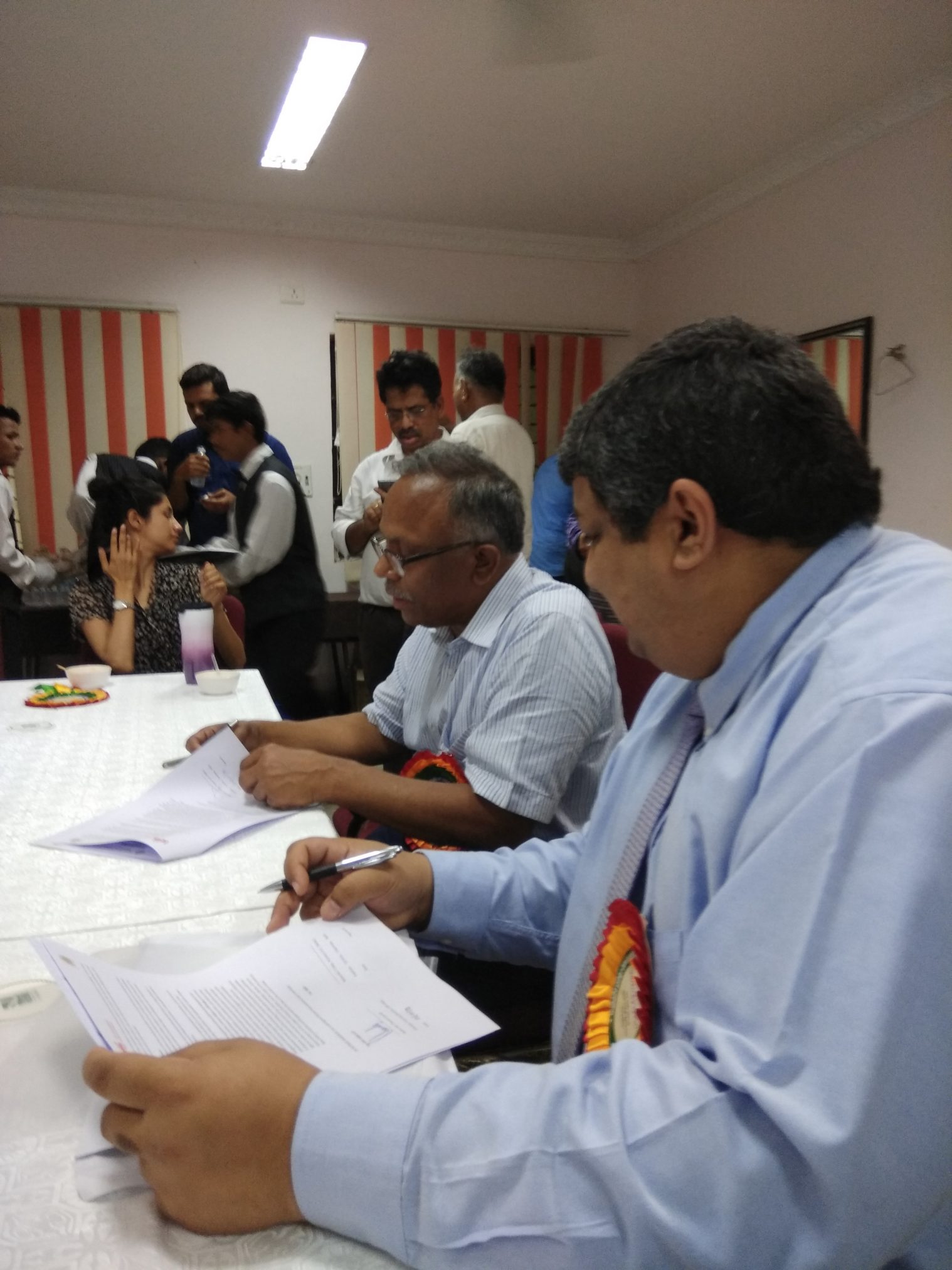 The MoU establishes strategic relationship between IDH and RySS for key aspects covering – knowledge sharing, market-linkages, productivity enhancement to improve the overall efficiency of chosen value chain and thus improving incomes of agricultural households in the state of Andhra Pradesh for Cotton and Spices.
As per the MoU, IDH will support the zero budget natural farming (ZBNF) program by promoting sustainable agricultural practices to the cotton farmers under the program through Better Cotton Growth and Innovation Fund (Better Cotton GIF) and spice farmers through the Sustainable Spices Initiative – India (SSI-I).
IDH's involvement in the program will include facilitation of extension services and trainings on sustainable agricultural practices for the cotton (BCI) and spice (SSI-I) farmers. It will also support inclusive societal development by addressing key social aspects within the program like child labour, women empowerment, health, sanitation and nutrition, and work towards creating a sustainable livelihood options for the farmers.
The ZBNF program was launched in Andhra Pradesh by the State Chief Minister Chandrababu Naidu in June 2018. More than 8000 farmers were present at the launch event, which was also attended by several dignitaries including Erik Solheim, Executive Director of UN Environment; Sunny Verghese, Chair, World Business Council for Sustainable Development and Co-Founder and Group CEO of Olam International; Pavan Sukhdev, President of WWF International; and Antoine Sire, Member of the Global Management Committee, BNP Paribas SA, among others.
ZBNF is a farming practice that believes in natural growth of crops without adding any fertilizers and pesticides or any other foreign elements. The word Zero Budget refers to the zero cost of production of all crops. A ZBNF practicing farmer has lower cost of inputs and thus has better capacity to increase the incomes. At the same time, ZBNF crops helps in retaining soil fertility and is climate change resilient.