On 11 August 2023 in Di Linh district, Lam Dong province, Vietnam, more than 700 coffee growers in 4 communes joined the "Coffee Grower Gratitude Festival."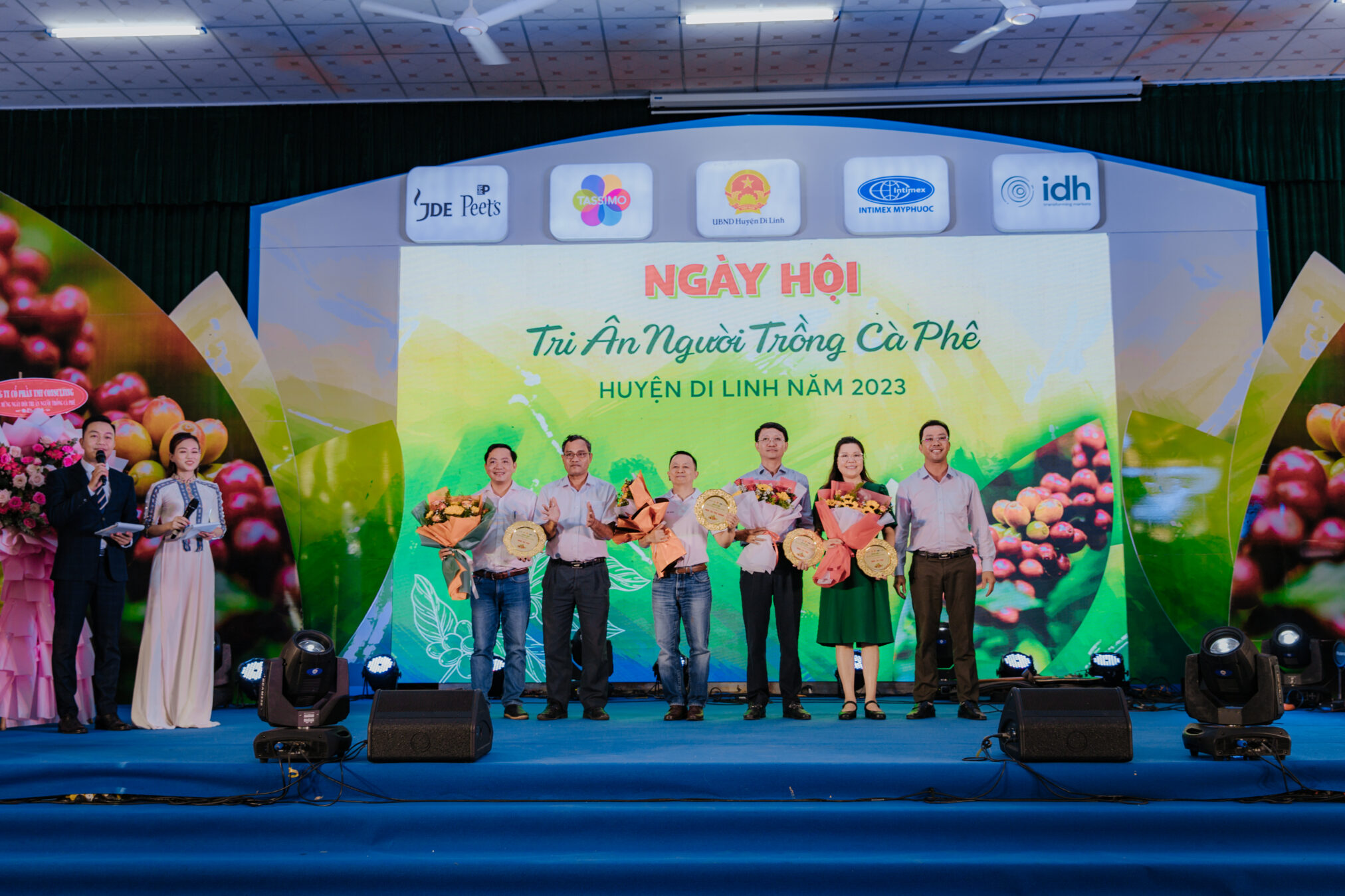 The event is included in the framework of the "Landscape approach in coffee production towards sustainability and reduced carbon emission" project co-organized by JDE, IDH, Intimex My Phuoc, TMT Consulting, and the District People's Committee of Di Linh, Lam Dong province. It is one of the activities of the Production Protection Inclusion (PPI) Compacts – Di Linh, established by IDH Vietnam and its partners.
The event aimed to create cohesion and spread the project's value to coffee growers in 04 target communes and surrounding areas with more than 7.000 target farmers. Through the festival, farmers could clearly understand all stages, from production and promotion to consumption of high-quality coffee products in order to improve productivity, quality, and add value to the local coffee industry.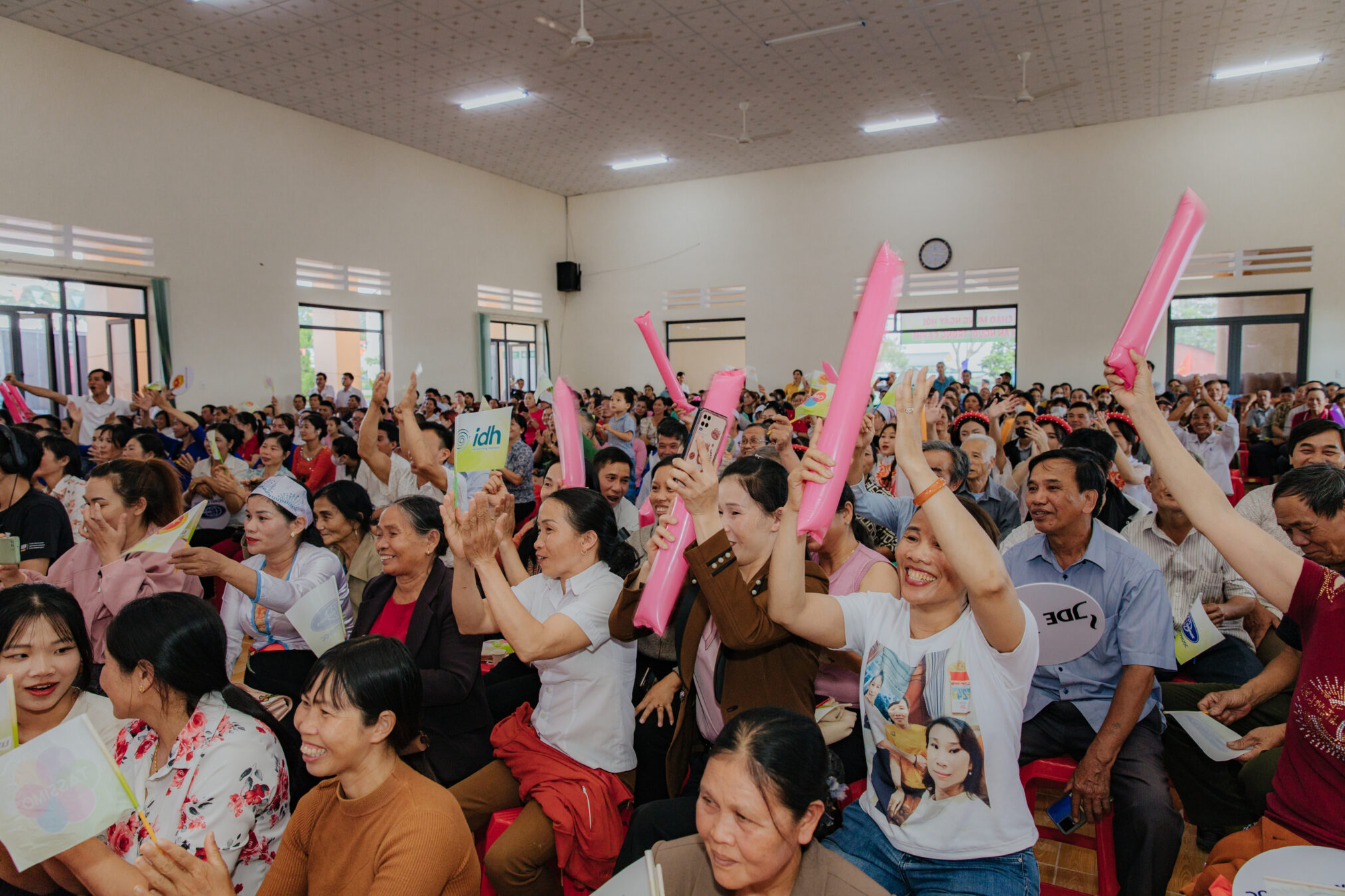 IDH Vietnam plays an important role in the festival as the main technical expert in the Farmers' contest on sharing and showing knowledge of techniques of coffee producing and, based on that, supporting farmers to make better incomes, better jobs, and better environment.
The event, organized right before the annual coffee harvest, marks a milestone for the coffee farmers in Di Linh district. From now on, they will be better prepared for EUDR compliance and to achieve a more sustainable future for Di Linh's coffee sector and the demands of tomorrow's markets.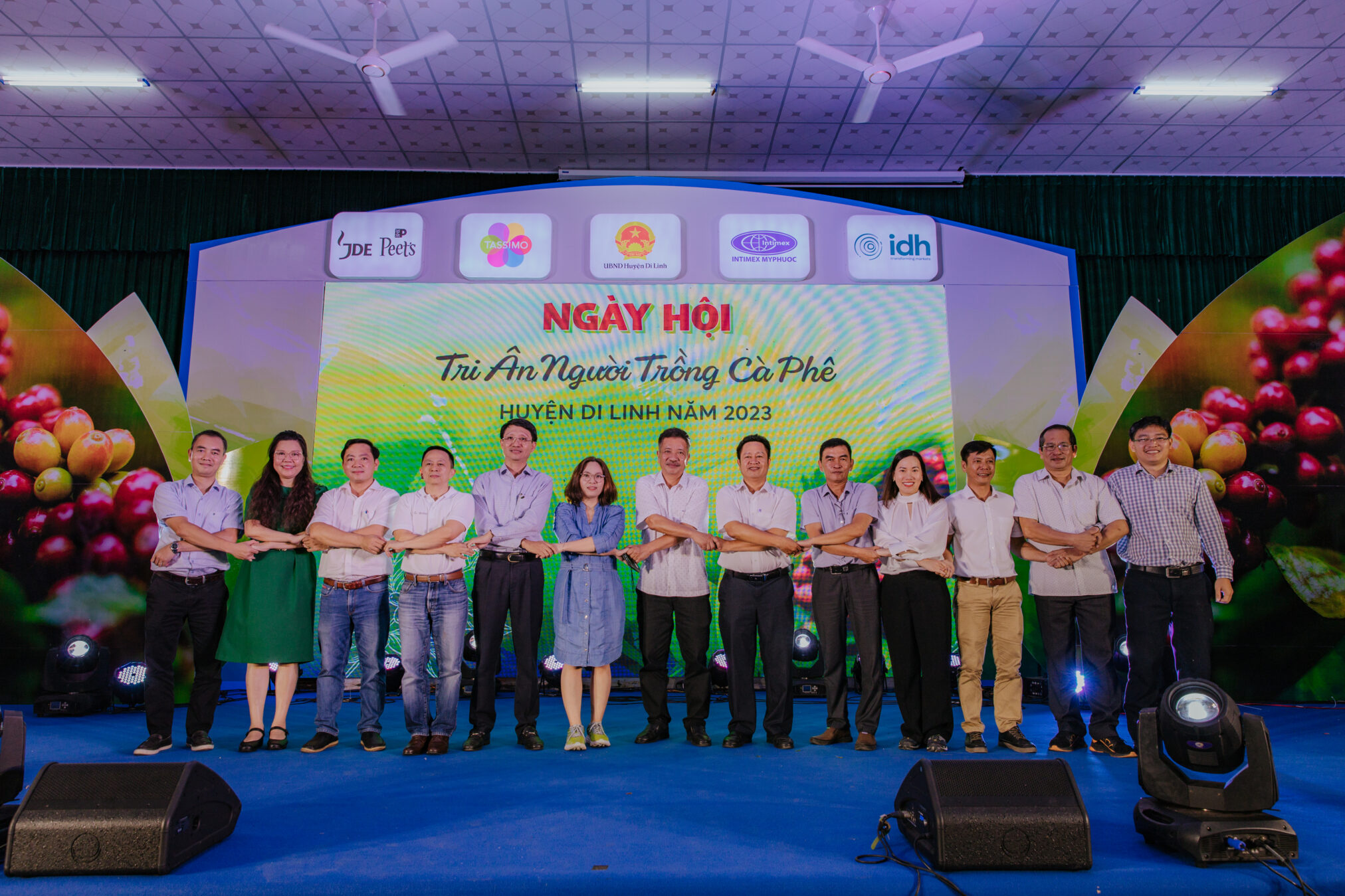 Through this event, JDE, Intimex My Phuoc, TMT Consulting, the District People's Committee of Di Linh, and IDH help improve market access for farmers, and this is also a way to show their responsibilities to the community, especially to the vulnerable people, ethnic minorities, women and the youth.