On 23 July, the Liberia Land Authority officially certified six communities in northwest Liberia as land owning communities, a major milestone in the implementation of a ground-breaking land law adopted in 2018. The Land Rights Act recognizes local communities as owners of their Customary Land and guarantees them full legal protection as private landowners.
The six communities together occupy more than 55,000 hectares of land in Foya District, Lofa County on the borders with Guinea and Sierra Leone. The communities can now govern and manage their land collectively, according to their own by-laws administered by a representative local body.
IDH – the Sustainable Trade Initiative supported the communities in this process as part of its landscape program funded by the Norwegian government. The program is working with communities in the region to formalize their land claims and develop their own land use plans identifying land for agricultural production and setting aside forest for protection. With their land use plans in place and land rights recognized, the communities can now directly engage with the government, private sector and civil society to facilitate investment in their area.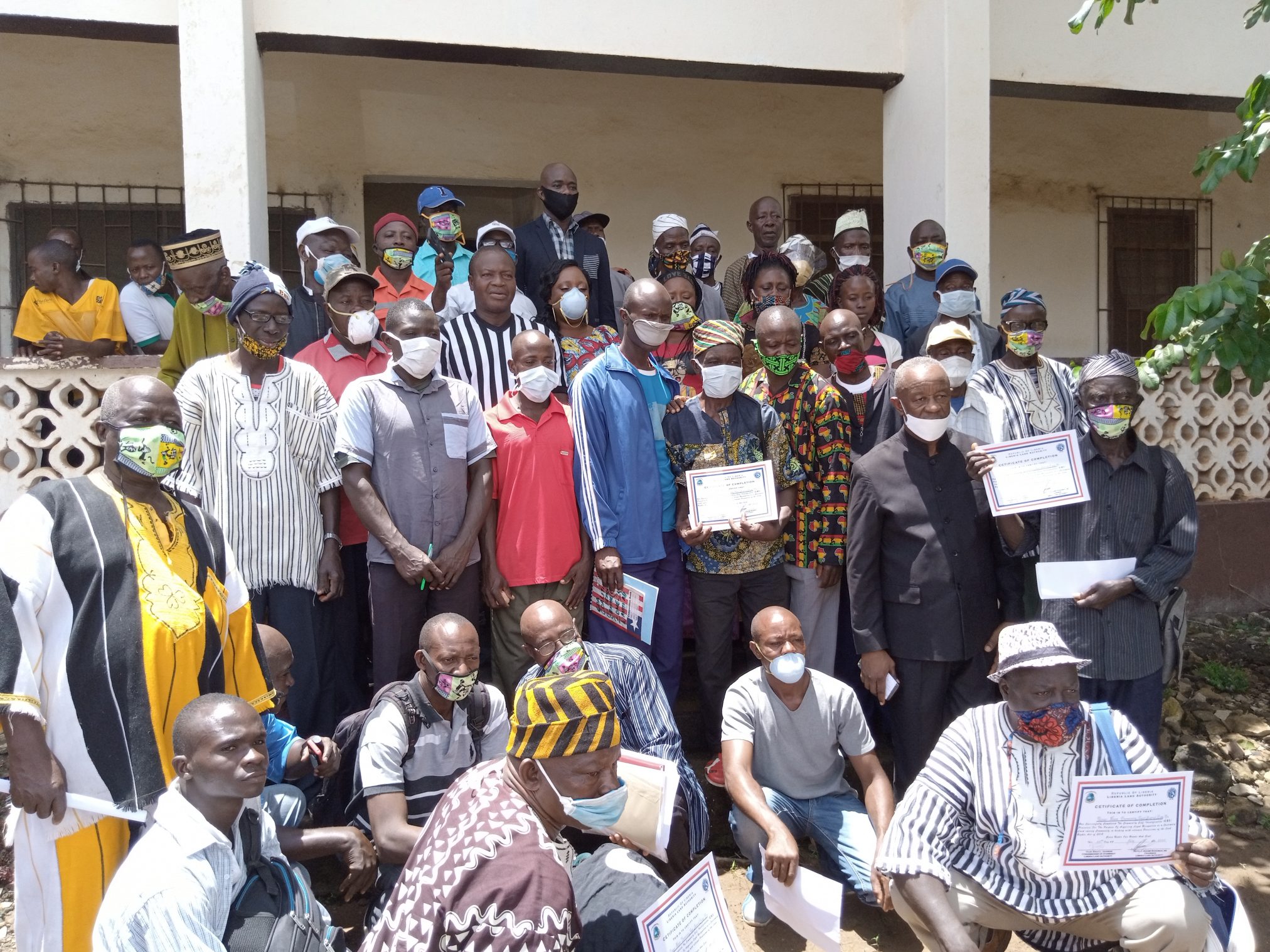 Mr. Moses Sonjor, the Assistant Superintendent for Development of Foya thanked IDH for its support to the communities, noting, "It wasn't easy from the start. But today, we are laughing; today we are happy to have reached this far."  In closing, he lauded IDH's "bottom to top approach, which means starting with the community. It is one important difference between IDH and other NGOs. We started this journey with IDH and today, the Land Authority is here with us."
Speaking during the ceremony, Mr. Adams Manobah Chairperson of the Land Authority highlighted the benefits of the customary land formalization process and assured the communities that "the Land Authority will do its part to ensure that they get title deeds for their land."
For more information:
Silas Kpanan'Ayoung Siakor
Country Manager
IDH Liberia
Email: siakor@idhtrade.org
Phone: +231 880 655712/ 0775 921054