Successful start of Project Farm Gate 2.0 in India: Sustainable Juice Covenant member Riedel, Dutch fruit juice producer of a.o. Appelsientje and CoolBest, has joint forces with Indian food processor Foods & Inns (F&I) to help smallholder mango farmers produce more sustainably and to drive responsible mango sourcing in the region of Ratnagiri and Konkan India. The project addresses environmental issues such as climate impact, pesticide management and crop traceability as well as social aspects and will run over the course of two years.
In India, the mango is considered the "king of fruit": It is native to the country, has a significant place in Indian literature and mythology and it is consumed in countless different ways. No surprise that India as the world's largest producer accounts for more than 60% of the world's mango cultivation. A very popular and high-level variety is the "Alphonso" mango which is grown mainly in Western India. This type of mango is at the centre of project Farm Gate 2.0.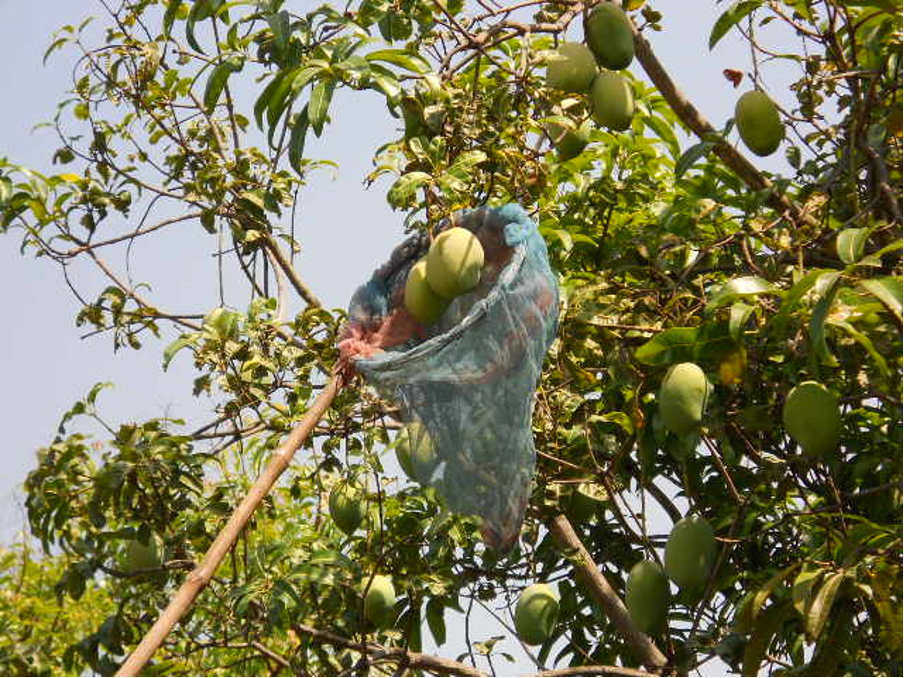 Accelerate responsible mango sourcing in the region
The project's objective is to help 100+ smallholder Alphonso mango farmers in the region of Ratnagiri in Konkan India to achieve FSA Silver verification and to accelerate responsible mango sourcing in the region at large scale. This ambition is part of the commitment of the Sustainable Juice Covenant (SJC) to achieve 100% sustainable juice by 2030. Riedel is one of the founding fathers of the SJC, has been a member of the SJC since 2017 and is spearheading the project, whereas local partner F&I is responsible for the implementation on the ground in India. Other partners are invited to join the initiative to further scale up the impact.
"It is important to help small holder farmers to cope with climate change, and to work in a sustainable way. This enables them to become more resilient, reach a higher output and quality with less input. Also, the social component and the price are important to create a sustainable change and future", says Piet Haasen, Research & Development Manager at Riedel.
From climate impact to crop traceability
Although India's sustainability agenda keeps growing, the country still faces considerable challenges when it comes to agriculture. Project Farm Gate 2.0 therefore addresses various environmental issues such as the climate impact of farming, soil and pesticide management and crop traceability as well as social aspects as addressing the living wage and including women in farming aligned with the UN SGD's.
To promote sustainable farming practices, the F&I project team focuses on training programs for the farmers to improve their pesticide management and to maximize their farm yields. The farmers are also encouraged to join forces to optimise and build a sustainable value chain – this will help to achieve favourable pricing economics leading to better living incomes for farmers.
Environmental measures on farm include for example reducing the use of chemical pesticides through Integrated Pest Management (IPM) and improving soil nutrients through composting thereby increasing farm yields and farmer realisations. Driving a circular economy waste conversion program where peels and stones are upcycled (reused and recycled) to compost, pectin's and briquettes. Other environmental measures focus on the reduction of carbon emissions at farm level, protecting biodiversity as well as the storage of rainwater on farms, i.e. through guttering.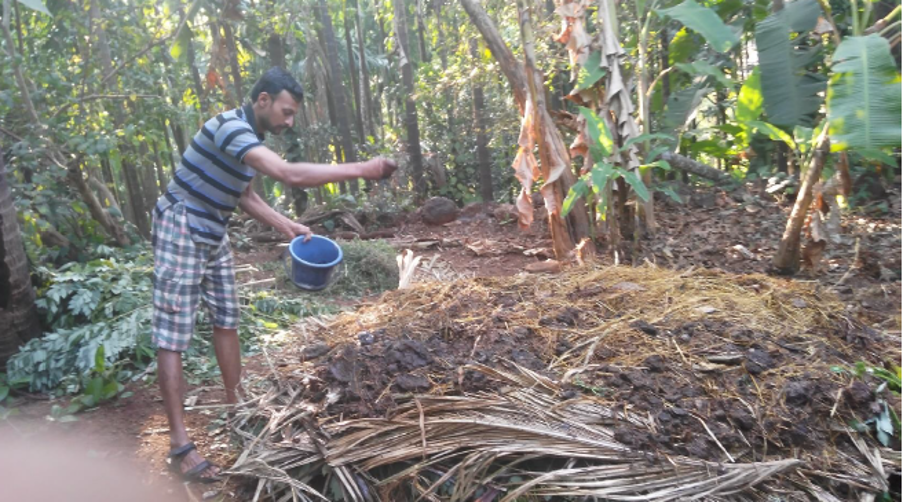 The ultimate goal: to work with 400.000 direct farmers by 2025
Over the 2021 and 2022 harvest periods, F&I aims to secure about 4000-6000 metric tonnes of Alphonso mango from the smallholder farmers that are part of the project. The processed mango will be sold on to Riedel and other sustainable buyers. "We have been working on sustainable mango production for almost 10 years now. We have a built a horticulturist and agronomist team to work with local governments to set up our own collection centres and work directly with farmers. This helps us to manage pesticide usage better, traceability and consistency whilst ensuring the best possible yield for the farmer", explains Ameya Dhupelia from F&I. "India's farming landscape is highly fragmented bringing innate challenges; however we aim to organise and optimise sustainability and sourcing starting with the first 100 farmers now with the ultimate goal being to work with 400.000 direct farmers by 2025."