Regenerative Production Landscape Collaborative (RPLC) recently organised the second Compact meeting in Chhindwara, Madhya Pradesh, India, to create a shared vision for sustainable landscapes. Attended by over 60 stakeholders, the meeting facilitated discussions on a roadmap for building resilient and regenerative agricultural systems in the region.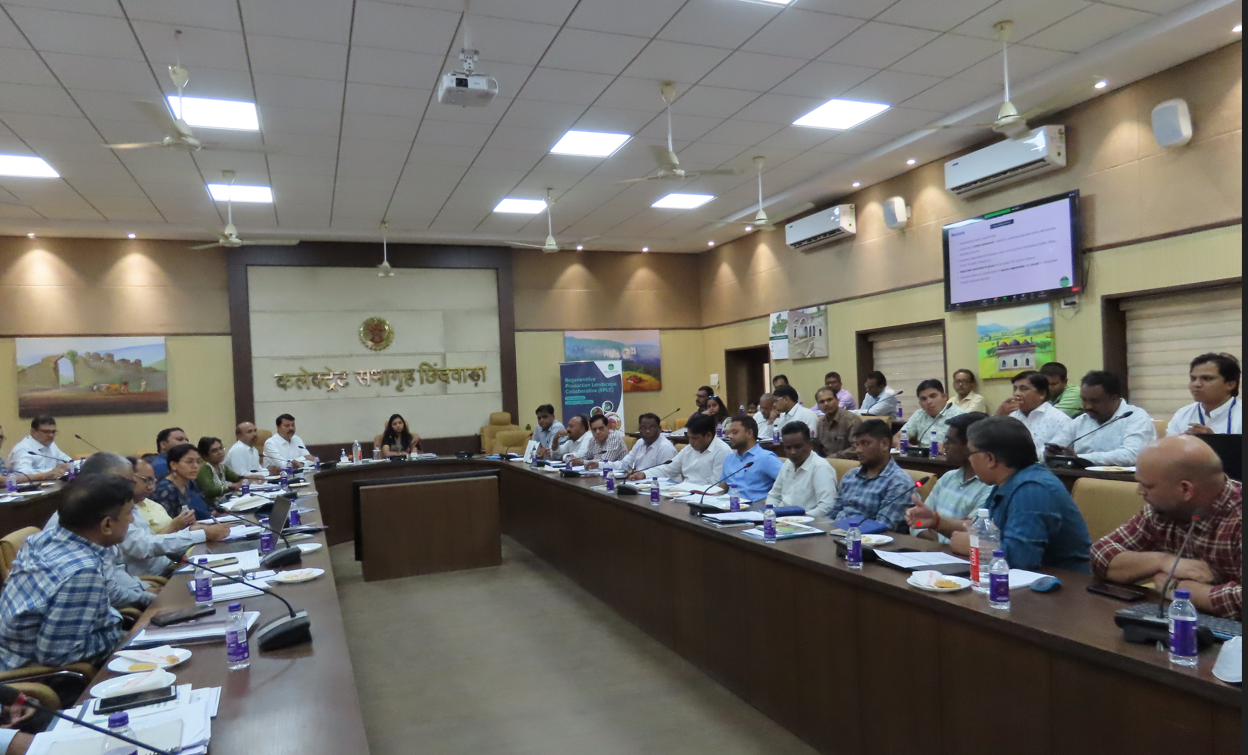 The meeting, chaired by Ms. Sheetla Patle, District Collector for the Chhindwara district, focused on RPLC's work on landscape planning and the roadmap, strengthening local governance, and aligning market demand with agri-commodities in the district. She acknowledged the progress made by RPLC and emphasised the need for District Administration and civil society to work together for an efficient implementation of ongoing government initiatives.
The Compact meeting saw active participation from government representatives, implementation partners – SRIJAN (Self-Reliant Initiatives through Joint Action), GREEN Foundation and Haqdarshak, private sector partners – Levi Strauss & Co., H&M Group and Neutral Certified Responsibility, farmer producer organisations, representatives from Reliance Foundation, Ambuja Cement Foundation and RPLC founding members Laudes Foundation, WWF-India, and IDH.
Chhindwara spans around 12,000 sq km and has a high forest cover and rich biodiversity, but the region faces severe soil degradation, high rainfall variability, and overexploitation of groundwater resources. RPLC, through IDH's Production, Protection, and Inclusion (PPI) approach, aims to create a better environment and better income opportunities for the farmers in the region.
Overall, the second Chhindwara Compact meeting highlighted the importance of creating a shared vision for sustainable landscapes and demonstrated the commitment of RPLC and its partners towards promoting regenerative agriculture and ensuring a better future for local communities.