IDH, together with the Ethical Tea Partnership, hosted the first-ever Team Up Africa in May.
The theme of this tea and sustainability conference was Going Above and Beyond, reflecting on how African tea producing nations are home to some of the tea industry's most advanced and ambitious sustainability programs, but also looking ahead at the future of the African tea industry.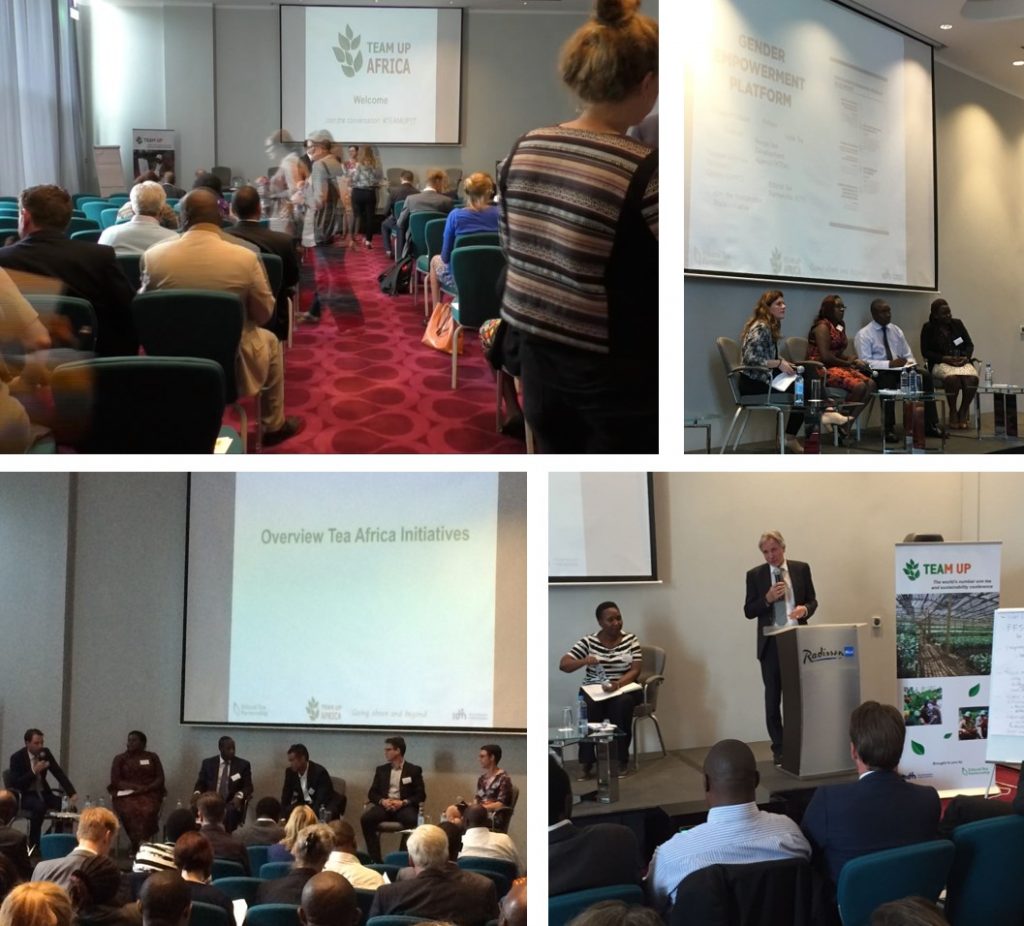 Around 100 representatives from tea producers and packers, international tea packing companies, and several development organizations gathered in Nairobi, Kenya to discuss different perspectives and updates on key initiatives in the tea sector in Africa, the challenges faced by the producers and buyers in the industry, and the way forward for the African tea industry.
Team Up Africa was characterized by an open discussion and discussed a range of programs and issues, including:
An update on innovative initiatives in the sector such as the Wood fuel project with KTDA and Gatsby, Malawi Tea 2020, innovative smallholder approaches from the Wood Foundation in Tanzania and Rwanda
The future of growing tea in East-Africa
Integrating gender into the tea supply chain
How good nutrition can improve workers' health & productivity in the tea sector
Successful landscape approaches and energy efficiency work in the tea sector