In Côte d'Ivoire, access to affordable financial services remains an issue for many. This is especially a challenge for rural communities, especially women, that live in inaccessible areas and are involved in agricultural production. Financial institutions are hesitant to extend financial services to these communities, as many of them lack collateral and rely on volatile commodity markets as a primary source of income.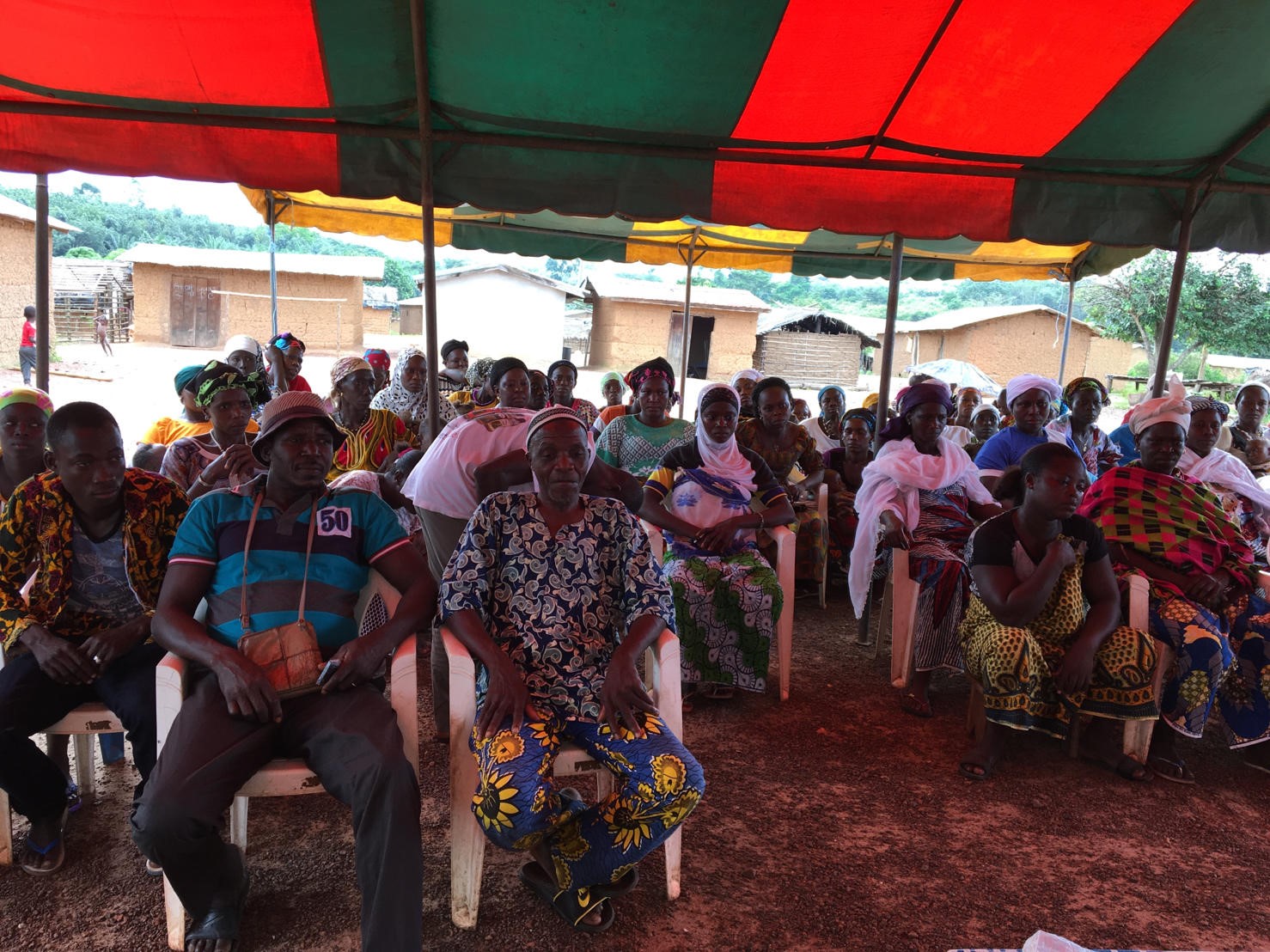 The Farm and Coop Investment Program (FCIP) in Côte d'Ivoire is working to change this situation and break the cycle of poverty for the agricultural poor. By developing the capacity of farmers and cooperatives and creating innovative financial products, including digital loans, insurance and accessible mobile money accounts, the FCIP is making financial inclusion a reality for farmers' cooperatives and communities.
An example of this, is its partnership with ADVANS CI, a microfinance institution.  In this project, communities' capacities are being developed, to mobilize their own resources and redistribute them as credit. The target is particularly to engage women from informal associations connected to cooperatives in cocoa regions.
For this ADVANS CI is also extending its partnership with CARE on the financial inclusion of Village and Saving Loans Associations (VSLA) to the cocoa communities. The major innovation in this project is at two levels: (i) it connects VSLAs to existing financial systems and (ii) it digitizes the savings and grouped loan process to VSLAs using mobile phones.
Twelve ADVANS CI financial inclusion agents were selected to train and coach VLSA groups' members. The training includes community mobilization and sensitization of VSLAs, rules and regulation set up, member's registration, leader elections and establishment of financial structure, savings and lending terms, meetings' coaching, support to money collection, loan disbursement and recovery, financial records etc.
Currently 3825 members of 166 VSLAs included 80% of women have been engaged. The total savings mobilized is around 52,000 Euros. As a pilot, loans were also proposed to communities: 3 groups got loans (global amount is up to 3000 euros). By 2020, the project is targeting 1,250 groups in cocoa area benefiting over 25,000 members of which 85% will be women. Loans pilot will also be expanded to more communities.
On a weekly base, the communities meet to buy shares within their groups with a maximum of five shares per capita per meeting. The value of a share varies from one community to another. After a number of meetings, the mobilized resources are disbursed as loan to the VSLA members in need of additional fund for their businesses. The meetings also help improve aptitudes of community members in associations and cooperatives best practices as well as tightening links.
Click here to learn more about the Farm and Coop Investment Program.