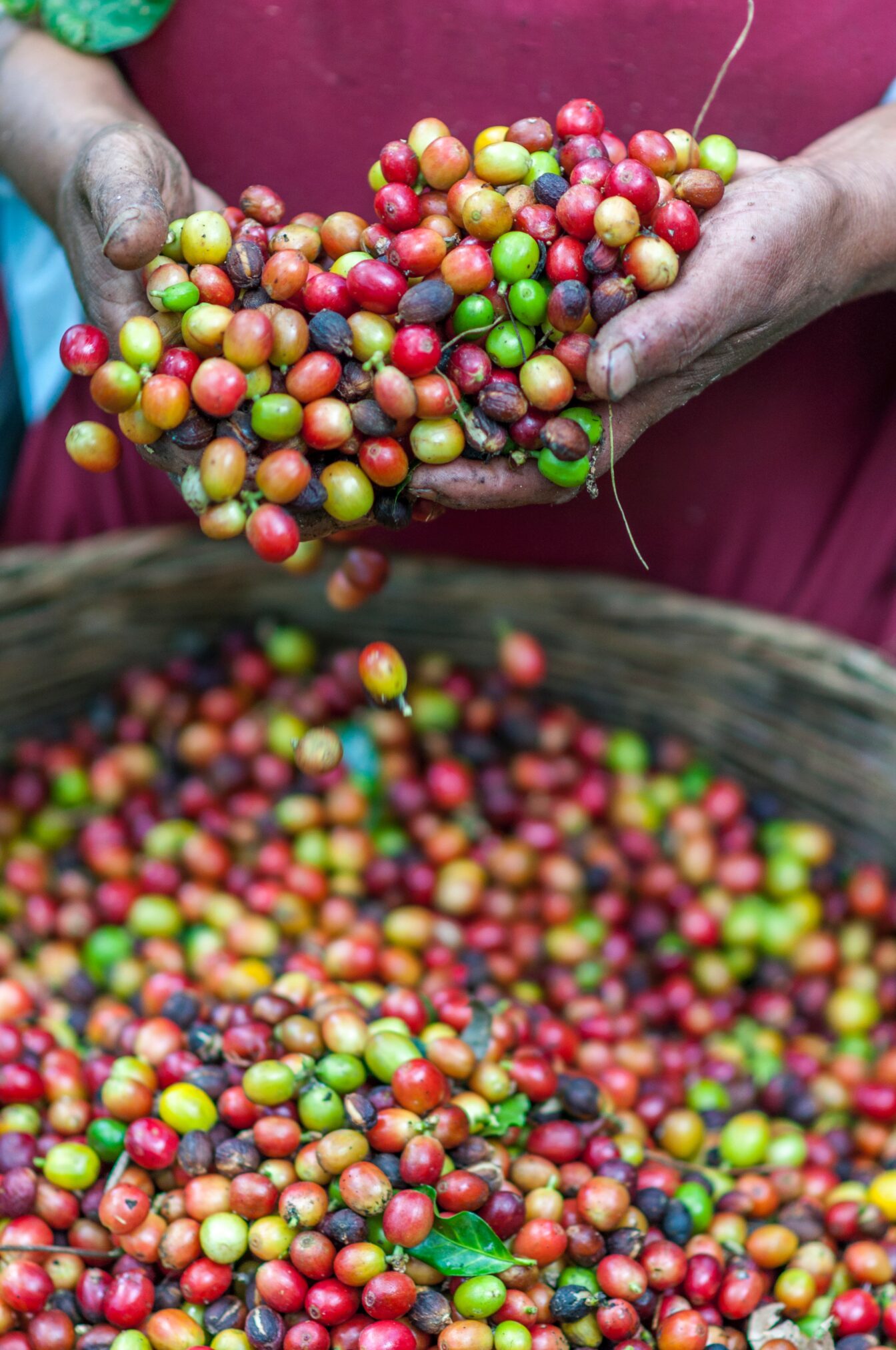 The impact of climate change and the global cost of living crisis is threatening the future of coffee farming. In order to protect the world's most popular drink – and those who produce it – we need to rethink the system.
IDH's Coffee Farmer Income Resilience Program – funded by the IKEA Foundation – aims to support up to 20,000 smallholders across Uganda and Kenya by addressing the challenges of climate change and income resilience.  Its main aim is to create income resilience by focusing on optimising the full farm system, including service delivery and market off-take environment for other crops in addition to coffee. Regenerative agriculture is an important vehicle to drive income resilience and healthy farm and soil systems.
Regenerative agriculture is not new, but it is gaining more global recognition. It is a farming approach that focusses on creating healthy soils through farming practices around no-tilling, diversification – and where possible – crop-rotation. Regenerative agriculture has the potential to create environmental sustainability through better soil management, and income stability through multiple sources of income and better resilience to shocks in production.  It is a delicate balancing act between creating the optimal farm-system from both an environmental and a commercial perspective, ensuring linkage to markets for multiple sources for farm produce. For it to work, it requires an understanding of farmers' specific needs, tailored interventions, and collaboration with all coffee – and other produce – stakeholders.
The Perfect Blend
IDH has collaborated with the Alliance of Bioversity International, CIAT and private sector program partners to produce a handbook on regenerative agriculture. The handbook is aimed at agronomists, trainers and extension officers and seeks to align regenerative agriculture practices with existing farmer practices and terminology specific to the region. The handbooks provide examples of various practices for coffee production, such as soil health and fertility, intercropping (which helps improve soil biodiversity by growing vegetables alongside coffee plants) and agroforestry (the integration of trees with crops that help protect the soil from erosion). Aligned training curricula will enhance farmer adoption by ensuring one source of information that is tailored to the local context.
Through work with the public and private sectors, it is intended that the handbooks will be integrated into future agronomy curriculums to mainstream the regenerative agriculture approach for coffee in Uganda and Kenya. Roll-out will happen across coffee and regenerative agriculture networks with the explicit aim to make this a public good. The handbooks will also complement the Alliance, CGIAR Excellence in Agronomy Initiative as well as Nestlé's global guidebook on Regenerative Agriculture for coffee (available soon).
By working together, we have the potential to build farmer resilience, regenerate landscapes, boost productivity and mitigate the impacts of climate change, helping farmers and nature thrive together.
For more information and to download the handbooks, click on the images or scan the QR codes below; for questions about the regenerative agriculture handbooks or the Coffee Farmer Income Resilience Program, please contact Arthur Ng'ang'a: nganga@idhtrade.org