Poland is the largest producer of apple juices amongst members of the Sustainable Juice Covenant (SJC), both for NFC (not from concentrate) and concentrate. With only a low percentage of the traded volumes being certified as sustainable, Döhler initiated a project to upscale sustainably certified apple volumes in the region and to guide farmers on their way to implementing sustainable agricultural practices. The project will also support the farmers to be more globally competitive in their apple production, serving an ever-increasing demand. In this project, Döhler is supported by the Sustainable Juice Covenant (SJC), the Sustainable Juice Platform (SJP), Keurig Dr Pepper, Eckes-Granini and Riedel.  
Poland: large producer of apple juice
With two major apple producing regions, Sandomierz and Grójec, Poland is a large producer of apple juice. Within the Sustainable Juice Covenant, Poland accounts for the largest apple juice volumes. But despite the importance of apple production in Poland, only a small percentage of the overall volume is certified as sustainable. Based on an aggregate analysis of the apple volumes traded under the Sustainable Juice Covenant In 2020, only 14% was certified and traded as sustainable volumes.
Main challenges regarding sustainable volumes
Two-thirds of the apple farms in Poland have a cultivated surface of less than 5 hectares and range from small-scale commercial to semi-commercial backyard farms. Most of the volumes supplied into processed supply chains come from these smaller farms which tend to adopt traditional farming methods. Moreover, less than a quarter of all apple farmers in Poland (across fresh and processed supply chains) is organized in Producer Associations or Producer Groups. Sustainability standards are complex and related requirements are not well known by these farmers, which hinders the implementation of sustainable agricultural practices. The other main concern is the strong fresh fruit focus amongst the farmers as this segment is considered more profitable. Raising sustainability levels among these farmers is thus important, but particularly challenging.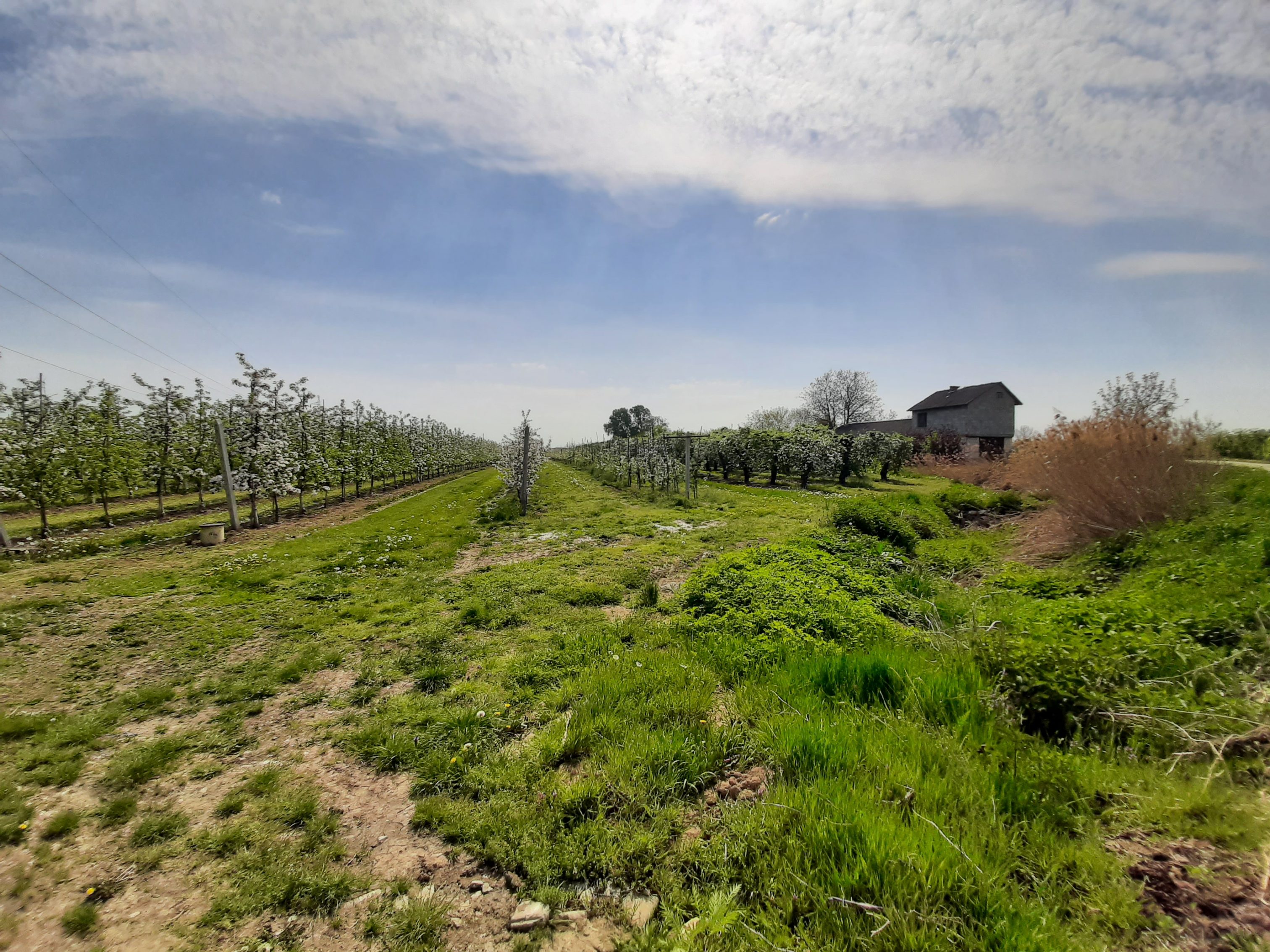 Upscaling sustainable juice volumes
Against that backdrop, Döhler, a global producer, marketer and provider of technology-driven natural ingredients, ingredient systems and integrated solutions for the food and beverage industry, initiated an on-the-ground project to upscale the production of sustainable apple juice volumes coming from Poland. The project runs over the course of three years until 2024 and will be implemented with the support of the Sustainable Juice Covenant (SJC), the Sustainable Juice Platform (SJP), Keurig Dr Pepper, Eckes-Granini and Riedel.
The purpose of the project is to support and provide information to Polish apple farmers and build a coalition of farmers to change the current applied agriculture principles towards more robust and sustainable cropping technology. The project aims to increase the availability of externally verified sustainable apple juice from Polish origin based on the Farm Sustainability Assessment (FSA), developed by the Sustainable Agriculture Initiative (SAI). A group of 100 selected farmers in the Vistula valley of the Sandomierz region will be supported and guided in the application of good agricultural practices (GAP) and sustainable farming. The objective for the farmers is to work towards FSA silver certification.
"We are pleased to support the farmers in the Vistula valley of the Sandomierz region by leading and managing this project to strengthen sustainable agriculture. The close collaboration between farmers, agronomists, NGOs and industry representatives is unique in the food and beverage industry," says Piotr Podoba, CEO at Döhler sp. z o.o. and President of the Foundation for Agricultural Development of Sustainable Fruit and Vegetables.
Guiding farmers towards more sustainable and regenerative agricultural practices
Moreover, the project will also have a focus on regenerative agriculture and biodiversity. Based on soil analysis, the calculation of greenhouse gas emissions at farm level and the use of biodiversity scorecards, farmers will be guided by local agronomists and NGOs to reduce greenhouse gas emissions and improve soil health and biodiversity on their farms.
Piotr Podoba  explains: "Next to scientific experts, the NGOs Agroekoton and the Polish society for the protection of birds (OTOP) will support the project e.g. in implementing sustainable and organic farming friendly solutions and in assessing the biodiversity level. A clear working schedule ensures to address the most pressing sustainability-related challenges. By guiding and supporting farmers, we can increase the supply of sustainably produced and certified apple juice in the long-term and contribute to the achievement of the Sustainable Development Goals."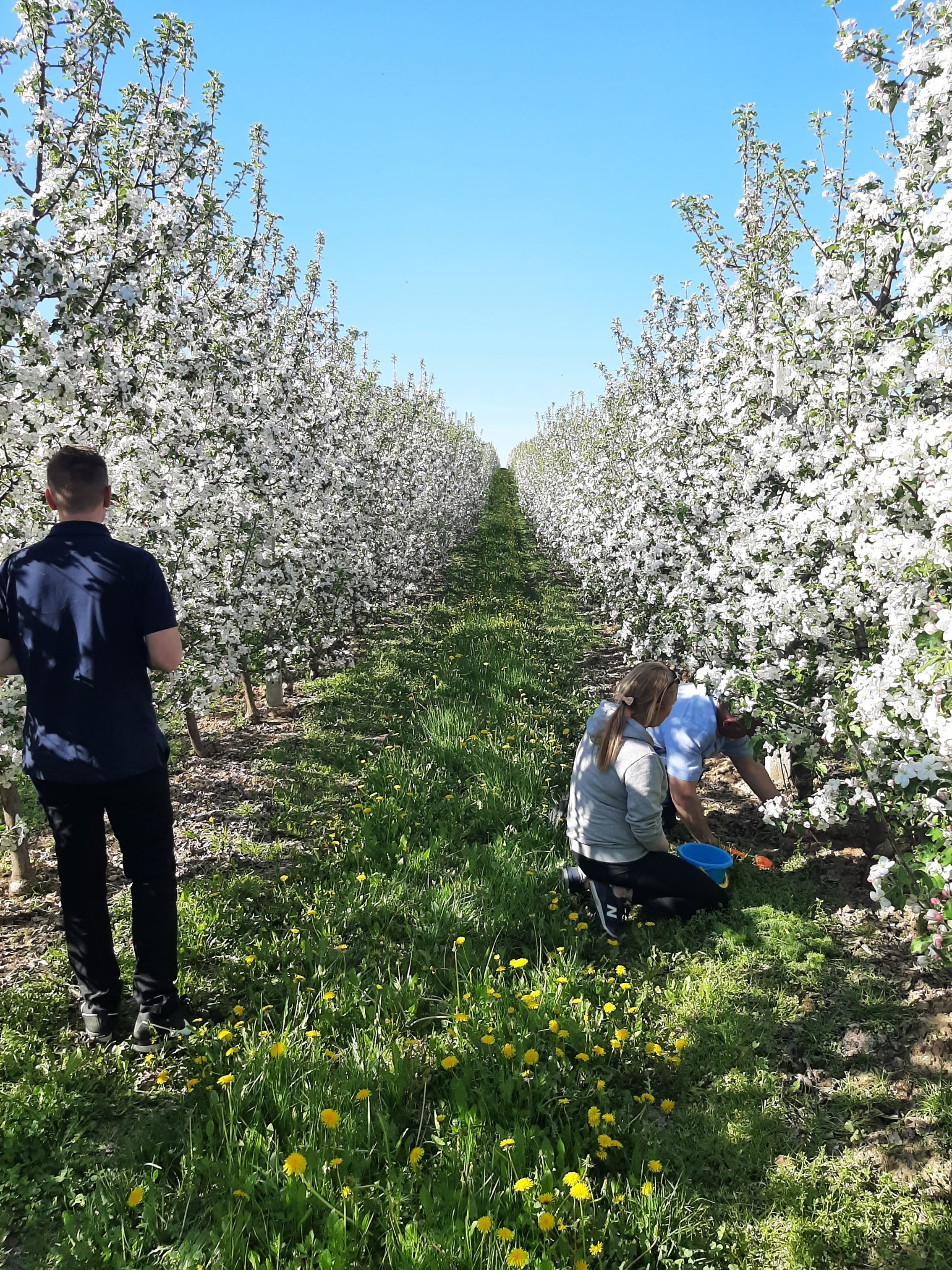 Additional project partners are supporting this engagement to make a significant positive impact on the implementation of sustainable farm practices: "Building upon our commitment to responsibly sourced coffee and cocoa, Keurig Dr Pepper is seeking to understand and address the key challenges within the apple juice concentrate supply chain. This project will be a first step to engage with and support growers on the sustainability journey," says Whitney Kakos, Director Supply Chain Sustainability at Keurig Dr Pepper.
Bernd Neufert, Procurement Manager at Eckes-Granini, adds: "The apple project in Poland helps to ensure not only sustainable supply chains, but also a stable availability of high-quality raw materials, which is essential to our business."
According to Piet Haasen, Juice Sommelier at Riedel, inspiring the farmers and setting a good example is key: "This apple project is an important step in our joint sustainability journey. As it is a showcase project, knowledge and learnings will be shared with the whole sector. This will inspire other farmers and companies, hopefully accelerating the increase of sustainable volumes and practices in the near future." 
---
ABOUT:
About the SJC:
The Sustainable Juice Covenant (SJC) is an international platform of leading companies within the juice sector. SJC's members are looking to drive sustainable change and to improve juice supply chains across the globe. The SJC is coordinated by IDH, the Sustainable Trade Initiative. The Covenant presents a platform for members to collaborate, engage, exchange knowledge, and share learnings on critical sustainability issues. The overall ambition of this project ties in with the SJC members' commitment to achieve 100% sustainably sourced juice volumes by 2030. More info: http://www.sjc2030.com
About the SJP:
Established in 2013 by AIJN (European Fruit Juice Association) with support from the European Commission, the Sustainable Juice Platform (SJP) is a sustainability initiative that aims to inspire and support the European fruit juice industry to integrate Corporate Social Responsibility (CSR) into their business models. The SJP's partners are representatives of primary producers, processors, bottlers, retailers, suppliers and NGOs who all collaborate on a pre-competitive level to build a strong, sector-wide network that shares information, good practices, and develops country/crop working groups to tackle CSR challenges that exceed Europe's borders. More info: https://juicecsr.eu/csr-platform
About Döhler:
Döhler is a global producer, marketer and provider of technology-driven natural ingredients, ingredient systems and integrated solutions for the global food, beverage and nutrition industry. Döhler is all about mastering sensory performance and nutrition. Being sustainable by nature, we help to nourish the world better – good for people, good for planet.All our ingredients are derived from natural raw materials. Döhler's comprehensive product portfolio of natural ingredients ranges from natural flavours, natural colours, natural health ingredients, a broad range of plant-based ingredients to ingredient systems and end-to-end solutions. Focused on science, technology and innovation, we shape the future of nutrition.Our customers are at the heart of all we do and are the reason why we exist. With more than 45 production sites, 75 offices and application centres, Döhler creates value for customers in over 160 countries. More than 8,500 dedicated employees, including 1,000 people in R&D and technology, are committed to making our customers successful."WE BRING IDEAS TO LIFE." describes Döhler's integrated and entrepreneurial approach to innovation. This also includes innovation services, market intelligence, advice on food safety and microbiology, as well as sensory & consumer science. Döhler also runs its own venture unit with more than 85 active ventures. Smart ideas have a way of becoming great products.Every day, millions of people around the world enjoy products created by Döhler. More info: www.doehler.com
About Eckes-Granini:
Eckes-Granini is the leading supplier of fruit juices and fruit beverages in Europe. For the independent family-owned company headquartered in Nieder-Olm, Germany (Rhineland-Palatinate), the focus is on committed and competent employees, strong brands in the areas of juices, fruit beverages and smoothies, and a long-term strategic orientation with sustainable value creation. Today, Eckes-Granini operates mainly in Europe with its own national companies and strategic partners and generates annual sales of 856 million euros with a total of 1697 employees. The company's foundation is formed by the internationally renowned premium brands granini and Pago together with strong national and regional brands for juices such as hohes C, Joker and God Morgon. Consumers in 80 countries worldwide and especially in Europe know and appreciate our fruit juices and the variety of fruit drinks. More info: https://www.eckes-granini.com/en/
About Riedel:
Riedel is one of the leading producers of fruit juices in the Netherlands and member of the Sustainable Juice Covenant. The company specializes in the production and distribution of long-life and refrigerated superior/high quality fruit juices and fruit drinks under the brands of Appelsientje, CoolBest, DubbelFrisss, DubbelDrank, Healthy People, Extran, Maaza, Sunland and Taksi. Riedel is exporting to 42 countries and also bottling for private label and other brands. More info: https://www.riedel.nl
About Keurig Dr Pepper:
Keurig Dr Pepper is a leading beverage company in North America. It manufactures, distributes and sells its portfolio of more than 125 owned, licensed and partner brands, including soft drinks, specialty coffee and tea, water, juice and juice drinks and mixers. The company is committed to sourcing, producing and distributing its beverages responsibly through its Drink Well. Do Good. corporate responsibility platform, which includes a focus on efficient natural resource use and supply chain sustainability. More info: www.keurigdrpepper.com.