Impact investment fund &Green has committed a 10-year loan of USD $30 million to Indonesian oil palm company PT Dharma Satya Nusantara Tbk (DSNG) to bring palm oil production up to international sustainability standards, make the palm oil supply chain more traceable and protect forests. The landscape protection plan of the transaction is focused on seven subsidiaries based in East Kalimantan (Indonesia), where DSNG has 75% of its mature palm oil plantations and most its mills.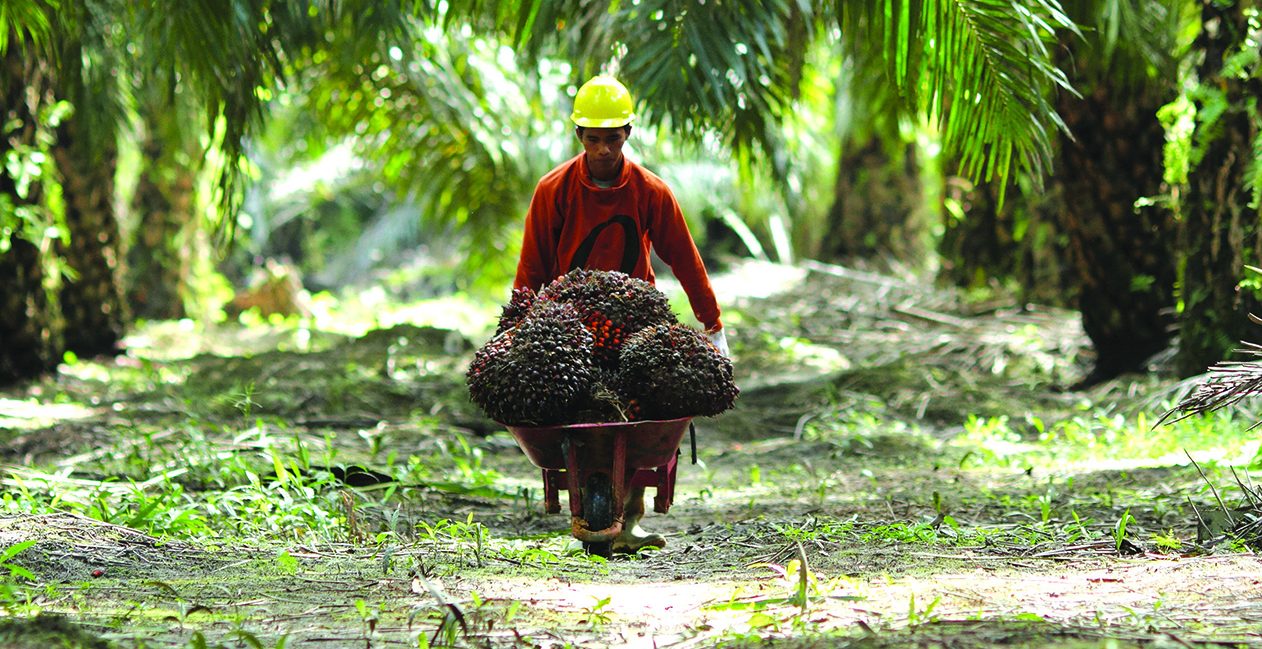 © PT. Pasifik Agro Sentosa - West Kalimantan
Through this investment DSNG commits to:
certify its remaining 8 crude palm oil mills to Roundtable on Sustainable Palm Oil (RSPO) standard by 2022;
conserve nearly 8,000 hectares of forest in the East Kalimatan concessions;
produce up to 700,000 tons of certified sustainable Crude Palm Oil;
sustainably intensify over 85,000 ha of productive land on-concession; and
reduce pressure on over 200,000 hectares of forest cover in surrounding forests.
The palm oil plantations for improvement are located in Kutai Timur Regency, Kalimantan Timur Province. However, by 2025, similar additional interventions and ERs will be achieved from estates beyond East Kalimantan, in Central, West and North Kalimantan where DSNG also operates.
Kutai Timur has a total carbon store of 15.1M, with most of the carbon stored in soil. 3.64kha of primary forest in the area was lost in 2019, equivalent to 2.37Mt of CO₂ of emissions, according to Global Forest Watch. However, this represented the third consecutive year of lower deforestation rates compared to previous years, which the New York Times and other sources have attributed to recent policy changes by the Indonesian government to protect forests and the environment.
In 2011, the government introduced a moratorium on new permits for palm oil plantations, and in August 2019, the Indonesian president announced that this would be made permanent. Indonesia produced 53% of the world's palm oil in 2017 according to an IDH report, making it a world leader in palm oil.
The USD $30 million loan is the first investment into the palm oil sector by blended finance investment fund &Green.
Felia Salim, &Green's Board of Directors: "This transaction combines sustainable production of a major commodity of high importance for Indonesia with stringent requirements for forest protection while ensuring social inclusion of smallholder farmers, and therefore fits perfectly with &Green's mandate of establishing scalable blueprints for the private sector to replicate. We are proud to support DSNG's efforts with our first palm oil sector investment."
&Green aims to demonstrate the commercial viability and replicability of financing inclusive, sustainable and deforestation-free commodity production by strengthening the case for rural development that comprises of high-productivity agriculture and forest protection. IDH led the development and establishment of the &Green Fund in close collaboration with its main investor, NICFI, Norway's International Climate and Forest Initiative.
Joost Oorthuizen, CEO of IDH: "It is encouraging to see how de-risking finance in a jurisdictional context can trigger investments into nature and forest protection. This transaction in Kalimantan shows that &Green is effective in steering capital investments for decoupling commodity production from deforestation. IDH is a proud strategic partner working with &Green on this, providing tangible support at project and jurisdictional level."
IDH is currently implementing its Landscapes program in areas of Indonesia in which meaningful change has the potential to result in major positive societal and environmental impact: West Kalimantan, Jambi, Aceh, South Sumatra, Papua and West Papua. This is bolstered by IDH's work with major market players for commodities produced in Indonesia, such as palm oil, cocoa and tropical timber, to drive transformative systemic change towards sustainable trade.