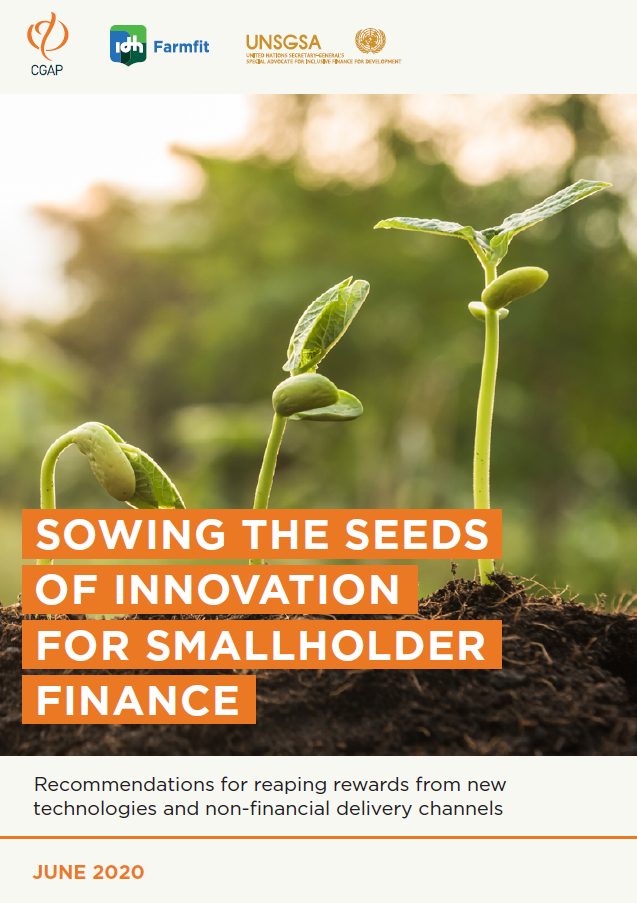 The COVID-19 pandemic is disrupting our global food systems, affecting the lives of millions of farmers. It is a critical time to rebuild, to become more inclusive and resilient. Therefore, we are pleased to share a new action report, Sowing the Seeds of Innovation for Smallholder Finance. The report is a collaboration between IDH, CGAP, and the Office of the U.N. Secretary-General's Special Advocate for Inclusive Finance for Development (UNSGSA), H.M. Queen Máxima of the Netherlands, with input from the UNSGSA's Agriculture Finance Working Group.
The report contains insights and recommendations for companies and policymakers about leveraging each other's strengths, through partnerships, to provide innovative financial services to smallholder farmers. It also offers tips on incorporating data and digital technology solutions that boost companies' bottom lines and help smallholder farmers access information, inputs, and affordable financing.
For more information contact Jay Akkireddy via akkireddy@idhtrade.org.