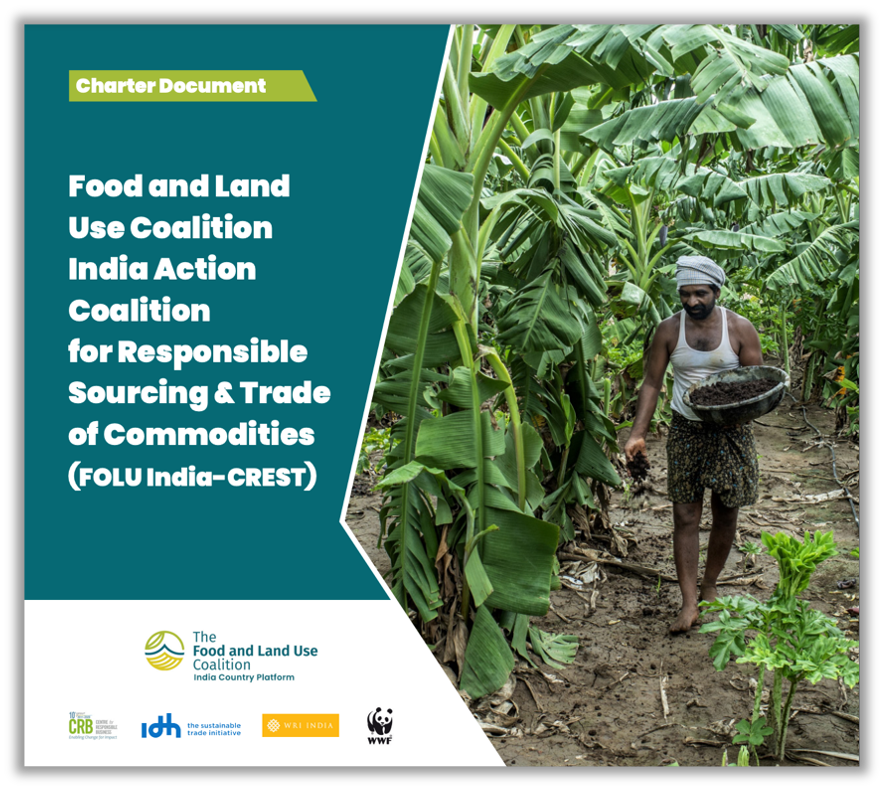 IDH is a part of the Food and Land Use Coalition India Action Coalition for Responsible Sourcing & Trade of Commodities (FOLU-CREST). Steered first as a multi-stakeholder consultation in the build-up to COP-26, and now under the FOLU umbrella, CREST will aim to work on responsible sourcing and trade of agricultural and forest commodities linked to India.
As a part of this coalition, IDH's Markets team in India will work with The Centre for Responsible Business (CRB), IDH – The Sustainable Trade Initiative India, WWF India, and World Resource Institute India (WRI India).
This document provides the background, ambitions, aims and key activities that the Action Coalition will undertake.