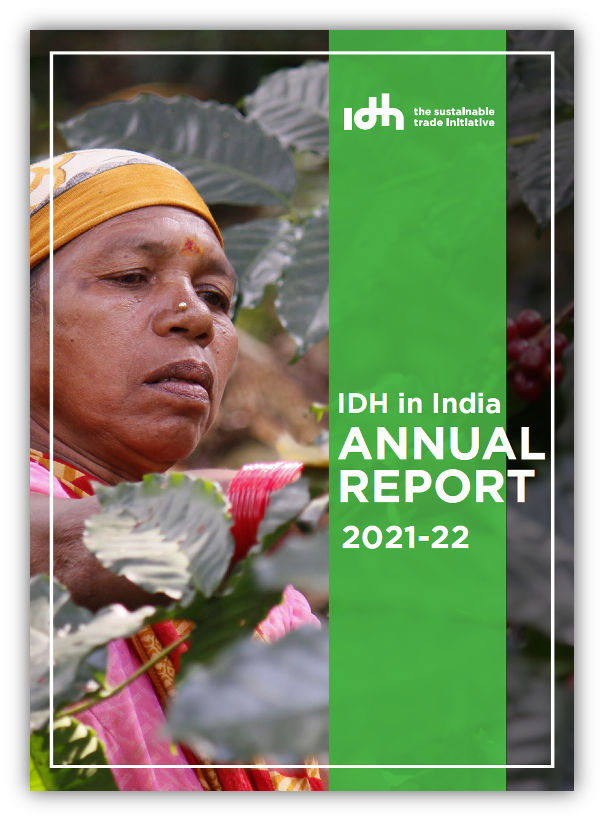 IDH has been working in India since 2009 to promote sustainable value chains across sectors. We engage with different actors to design fit-for-purpose solutions to address sustainability challenges and create sustainable models building local capacity, shared responsibilities, transparent progress reporting, and optimizing leverage to drive and sustain progress.
Our approaches have helped create a large-scale positive impact on climate change, deforestation, gender, living wages, and living incomes, all of which will help accomplish the Sustainable Development Goals by 2030.
Our Annual Report for 2021-22 summarizes our work for the year. While most of our work in India was aligned with our goals for the year, it wasn't immune to the impacts of the COVID-19 pandemic. The field-level work was impacted in varying degrees in different regions. Together with our partners, we continued to stay agile and deliver around the impact goals. In 2022-23, we aim to build and expand on these successes.