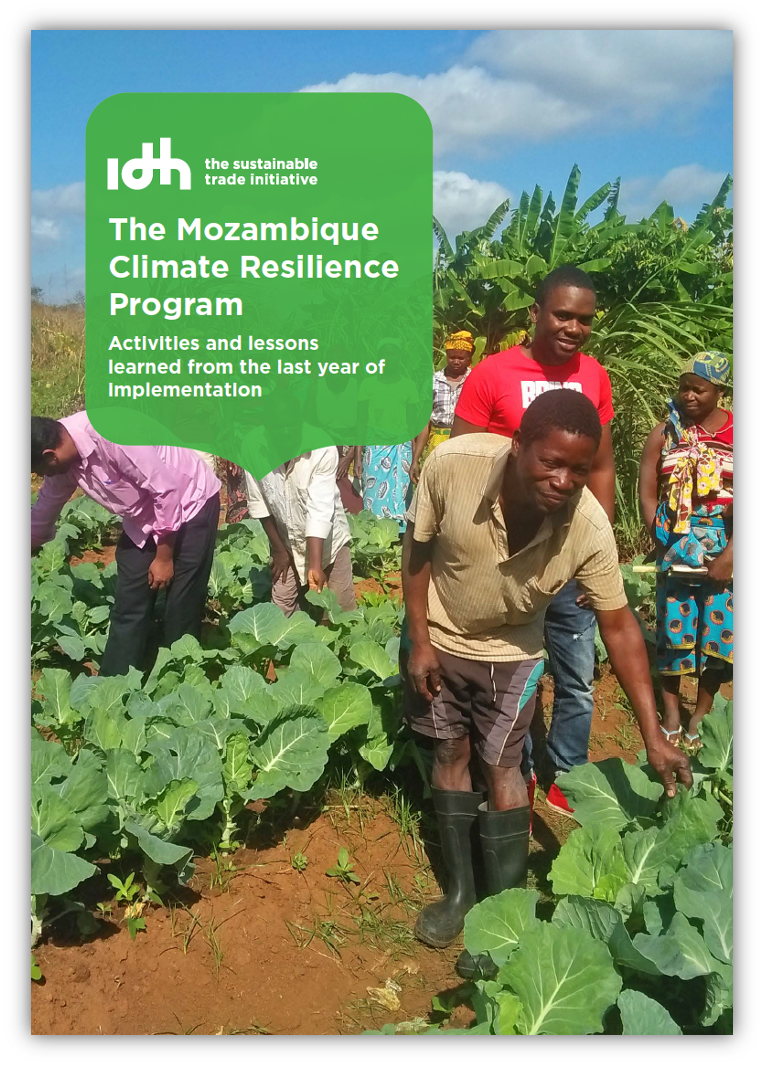 In 2016, IDH partnered with four private-sector organizations: Olam, San-JFS, Plexus, and SANAM and, with additional technical support from Action for Food Production (AFPRO), convened a program designed to increase farmers' resilience against extreme conditions and poverty by employing a coordinated approach to provide farmers with diversified income, improved food intake, and training on sustainable agriculture production.
The Mozambique Climate Resilience Project provides a holistic approach to livelihood for robust 'asset' development towards risk mitigation by embedding water management to all aspects of household activities, such as crop-management techniques, via increased knowledge of good agricultural practices (GAPs), gender empowerment, alternative livelihood opportunities (e.g., backyard poultry, second food crop, etc.), and empowerment of village-level institutions.
The Program saw success in improving water access for the communities, resulting in additional income benefits by way of second crop opportunities and animal husbandry activities. In this report, we summarize the achievements and learnings from the Program intervention over the four years of implementation.